The Right-Wing Machine Behind 'School Choice'
Think public-school teachers are bad and vouchers are good? You may be prey to a well-funded stealth campaign.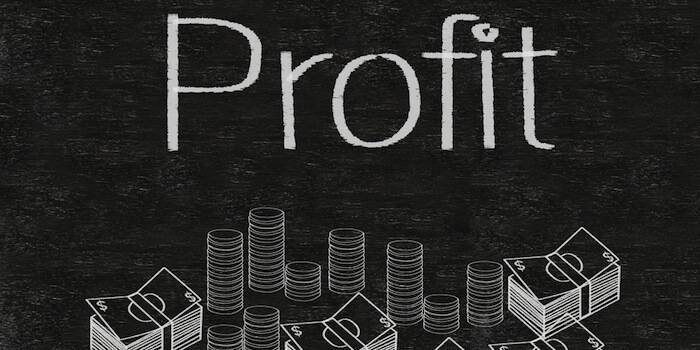 In June 1995, the econ­o­mist Mil­ton Fried­man wrote an arti­cle for the Wash­ing­ton Post pro­mot­ing the use of pub­lic edu­ca­tion funds for pri­vate schools as a way to trans­fer the nation's pub­lic school sys­tems to the pri­vate sec­tor. ​"Vouch­ers," he wrote, ​"are not an end in them­selves; they are a means to make a tran­si­tion from a gov­ern­ment to a mar­ket sys­tem." The arti­cle was repub­lished by ​"free mar­ket" think tanks, includ­ing the Cato Insti­tute and the Hoover Insti­tu­tion, with the title ​"Pub­lic Schools: Make Them Private."
Recently, voucher supporters recognized the need to reinvent the movement by obscuring its White, conservative support base and cultivating the support of Latino and African-American leaders.
While Fried­man has pro­mot­ed vouch­ers for decades, most famous­ly in his mas­ter­work Free to Choose, the sto­ry of how pub­lic funds are actu­al­ly being trans­ferred to pri­vate, often reli­gious, schools is a study in the abil­i­ty of a few wealthy fam­i­lies, along with a net­work of right-wing think tanks, to cre­ate one of the most suc­cess­ful ​"astro­turf" cam­paigns mon­ey could buy. Rather than open­ly cham­pi­oning dis­man­tling the pub­lic school sys­tem, they pro­mote bring­ing mar­ket incen­tives and com­pe­ti­tion into edu­ca­tion as a way to fix fail­ing schools, par­tic­u­lar­ly in low-income Black and Lati­no communities.
Even before the U.S. Supreme Court's Citizen's Unit­ed rul­ing dereg­u­lat­ed cam­paign finance and unleashed mil­lions in polit­i­cal dona­tions, con­cen­trat­ed wealth has played a role in pol­i­tics. Now in the lime­light for its attacks on unions and the expo­sure of 800 mod­el bills and doc­u­ments, the Amer­i­can Leg­isla­tive Exchange Coun­cil (ALEC) has pro­duced mod­el bills favor­able to its cor­po­rate and right-wing fun­ders behind closed doors for decades (as In These Times uncov­ered in 2011)– includ­ing school vouch­ers and tax cred­it bills.
This con­cen­trat­ed wealth is reach­ing into Amer­i­ca's class­rooms state by state, pro­mot­ing the trans­fer of pub­lic funds to pri­vate edu­ca­tion through vouch­ers that allow par­ents to pay for tuition at pri­vate schools with pub­lic mon­ey. Pro­mot­ing ​"school choice" through pri­vate­ly run char­ter schools doesn't go far enough for these bil­lion­aires. Today, ​"pri­vate school choice" pro­grams, as vouch­ers are called in the annu­al report of the Alliance for School Choice, are in place in 13 states and the Dis­trict of Colum­bia. In 2011, a year when states across the nation slashed their edu­ca­tion bud­gets, 41 states intro­duced 145 pieces of pri­vate school choice legislation.
When enact­ed, the scale can be enor­mous. In Louisiana, a recent­ly passed school vouch­er pro­gram allo­cat­ing pri­vate school slots for 5,000 stu­dents for the com­ing school year is expect­ed to swell expo­nen­tial­ly, encom­pass­ing as many as 380,000 stu­dents by the 2013 – 2014 aca­d­e­m­ic year out of a total pub­lic school pop­u­la­tion of just over 700,000 students.
These pro­grams drain tax dol­lars from pub­lic into pri­vate schools, includ­ing into reli­gious schools with fun­da­men­tal­ist cur­ric­u­la (see below). This effort is cloaked in the lan­guage of school ​"reform" and mar­ket­ed with the claim that these pro­grams will improve the qual­i­ty of edu­ca­tion for minor­i­ty stu­dents in under­served urban schools. Despite an effort to pro­mote pri­vate school choice as a non­par­ti­san, grass­roots effort, the engine behind the nation­al effort and its local off­shoots has been, and con­tin­ues to be, a sur­pris­ing­ly small group of wealthy conservatives.
Rob Boston of Amer­i­cans Unit­ed for Sep­a­ra­tion of Church and State has described Bet­sy DeVos as the ​"four-star gen­er­al" of the school pri­va­ti­za­tion move­ment. DeVos and her hus­band Dick ini­ti­at­ed a non­prof­it (527) in 2003 with the name All Chil­dren Mat­ter, ded­i­cat­ed to elect­ing pro-vouch­er state leg­is­la­tors. In March 2010 DeVos announced the for­ma­tion of the Amer­i­can Fed­er­a­tion for Chil­dren (AFC), which is now the umbrel­la orga­ni­za­tion for two non­prof­its that have been at the cen­ter of the pro-pri­va­ti­za­tion move­ment. These two non­prof­its – Alliance for School Choice, a 501(c)(3) and Advo­cates for School Choice a.k.a. Amer­i­can Fed­er­a­tion for Chil­dren, a 501(c)(4) – pro­vid­ed over $17 mil­lion in grants to 35 oth­er nation­al and state-lev­el pro-pri­va­ti­za­tion non­prof­its from 2006 to 2010.
When giv­en a clear choice, vot­ers across the Unit­ed States have con­sis­tent­ly opposed school vouch­ers. Between 1966 and 2000, state bal­lot ini­tia­tives to allow pub­lic fund­ing for pri­vate schools were reject­ed 24 out of 25 times. This dis­mal record led the pro-vouch­er strate­gists to rebrand the move­ment as ​"school choice" and as ben­e­fi­cial to pub­lic schools. In 2002, Dick DeVos sug­gest­ed to a Her­itage Foun­da­tion audi­ence that the school choice move­ment should con­ceal its con­ser­v­a­tive roots. He advised that ​"prop­er­ly com­mu­ni­cat­ed, prop­er­ly con­struct­ed, [school choice] can cut across a lot of his­toric bound­aries, be they par­ti­san, eth­nic, or otherwise."
We need to be cau­tious about talk­ing too much about these activ­i­ties. Many of the activ­i­ties and the polit­i­cal work that needs to go on will go on at the grass roots. It will go on qui­et­ly and it will go on in the form that often pol­i­tics is done – one per­son at a time, speak­ing to anoth­er per­son in privacy.
Dick and Bet­sy DeVos fol­lowed through. By 2009, the media pack­et of the DeVos-found­ed All Chil­dren Mat­ter pro­mot­ed the fol­low­ing successes:
• Spent $7.6 mil­lion in 2003 – 2004 direct­ly impact­ing statewide and state leg­isla­tive elec­tions in ten tar­get­ed states.
• In races with sig­nif­i­cant ACM involve­ment, we have a won/​loss record of 121 to 60, phe­nom­e­nal­ly suc­cess­ful for a polit­i­cal organization.
• In an era where incum­bents are rarely chal­lenged or defeat­ed, ACM had a role in defeat­ing 17 incum­bents that opposed school choice for low-income families.
• ACM has sup­port­ed the cam­paigns of four school choice Gov­er­nors – Bob­by Jin­dal in Louisiana, Matt Blunt in Mis­souri, Mitch Daniels in Indi­ana, and Jon Hunts­man, Jr., in Utah.
The wealthy bene­fac­tors use a sys­tem of ​"rewards and con­se­quences" across the states. It includes fund­ing the cam­paigns of pro-vouch­er can­di­dates and fund­ing attack ads against anti-vouch­er can­di­dates. Leg­is­la­tors who oppose fund­ing pri­vate schools with pub­lic funds are accused of sell­ing out to teach­ers' unions – the pri­ma­ry ​"vil­lains" behind under­per­form­ing schools in the pro-vouch­er narrative.
Recent­ly, vouch­er sup­port­ers rec­og­nized the need to rein­vent the move­ment by obscur­ing its White, con­ser­v­a­tive sup­port base and cul­ti­vat­ing the sup­port of Lati­no and African-Amer­i­can lead­ers as the face of the move­ment. These lead­ers have valid com­plaints about inequal­i­ty in pub­lic edu­ca­tion and the fail­ure of pub­lic schools to pro­vide qual­i­ty edu­ca­tion to low income Black and Lati­no chil­dren. Hav­ing their par­ents sup­port vouch­ers – and char­ters – in the name of improv­ing edu­ca­tion is a potent polit­i­cal force. Pri­vate school choice is not only a way to pri­va­tize edu­ca­tion but viewed by some as a wedge issue to bring Lati­nos and African Amer­i­cans into the Repub­li­can Party.
The pro-cor­po­rate ide­ol­o­gy behind school choice asserts that busi­ness style com­pe­ti­tion will be invari­ably good for edu­ca­tion, and that putting school man­age­ment and teach­ing into pri­vate (and nonunion) hands will make edu­ca­tion less expen­sive, more effi­cient and more effective.
The sta­tis­tics do not bear out their claims. By 2011, test results for the two old­est school vouch­er pro­grams in the nation–Mil­wau­kee and Cleve­land – had report­ed dis­ap­point­ing results. Par­tic­i­pat­ing stu­dents scored no bet­ter or worse than their peers who had remained in the pub­lic schools. Vouch­er pro­po­nents respond­ed by assert­ing that vouch­er stu­dents attend­ing pri­vate schools grad­u­ate at a high­er rate. They fail to men­tion the lack of stan­dards or account­abil­i­ty for some of the insti­tu­tions bestow­ing those diplomas.
Much of the pos­i­tive report­ing on pri­vate school choice quotes the Foun­da­tion for Edu­ca­tion­al Excel­lence, found­ed by Mil­ton Fried­man; the Depart­ment of Edu­ca­tion Reform at Uni­ver­si­ty of Arkansas, recip­i­ent of a $300 mil­lion dona­tion from the Wal­ton Foun­da­tion; and oth­er enti­ties fund­ed by pro-pri­va­ti­za­tion supporters.
Louisiana's new vouch­er pro­gram, signed into law by Gov. Bob­by Jin­dal in spring 2012, has a list of approved schools that includes church schools using home school­ing DVDs for instruc­tion and schools that lack the facil­i­ties to house the stu­dents they are offer­ing to enroll for the 2012 – 2013 school year. Louisiana leg­is­la­tors threat­ened to with­draw sup­port if an Islam­ic school was includ­ed in the approved list, of which over 90 per­cent are Chris­t­ian schools. The pro­gram promis­es to be such a deba­cle that the Cato Insti­tute is already rec­om­mend­ing a cor­po­rate tax cred­it pro­gram instead of vouchers.
But the pri­vate school choice jug­ger­naut will roll on and the claims of pri­va­ti­za­tion as the mag­ic bul­let will con­tin­ue, no mat­ter how base­less these claims may be. The mul­ti-bil­lion dol­lar bud­get for the nation's schools is a rich prize for those who would prof­it from the pri­va­ti­za­tion of pub­lic schools, and they are joined by equal­ly deter­mined anti-pub­lic edu­ca­tion ide­o­logues. In May 2011, a head­line in the Wall Street Jour­nal trum­pet­ed, ​"The Evi­dence is In: School Vouch­ers Work".
Excerpt­ed with per­mis­sion from the Pub­lic Eye quar­ter­ly, pub­lished by Polit­i­cal Research Asso­ciates. Read the rest of the arti­cle here.
Rachel Tabach­nick
is an inde­pen­dent researcher who writes and speaks about the polit­i­cal and soci­etal impact of the Reli­gious Right.