The Secrets, Lies and Elisions of J. Edgar
Clint Eastwood's biopic of the FBI Director inventively avoids the massive damage he inflicted.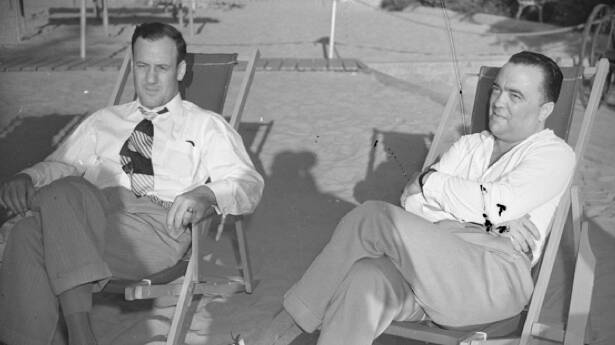 Clint Eastwood's J. Edgar is all you'd expect and all that is advertised, plus a dash of fake moviehouse butter. That is, it's a large, self-important, incident-by-incident biopic crammed with luxuriant period detail, laden with old-age make-up and powered by meticulous but riskless acting.
Dustin Lance Black's screenplay regards Hoover's self-regarding life as a kind of melodrama, predominated by moments of personal betrayal and resolve, mostly one-on-one in dimly-lit rooms.
It has always behooved us to be cynical about Hollywood's re-presentation of history, from the odious Paul Muni hits of the ​'30s to last year's The King's Speech, Secretariat, Casino Jack, and The Social Network. But biopics have a larger dilemma than fidelity – as in, when is a life a story, and not merely a litany of notable events? J. Edgar Hoover himself was no slouch in the Remarkable Men with Secrets sweepstakes, but Eastwood's movie is itself so allergic to scandal and impropriety that it feels, in many ways, like a movie Hoover might have made about himself.
Which is, in fact, the film's gradually accreting conceit – that the aging Hoover (Leonardo DiCaprio), while dictating his life's story to a series of eager young FBI clerks, is far from a reliable witness, and the tales he tells, both heroic and not-so-much, are seen through the rose-colored goggles of a power-mad fantasizer.
This is not the film's only shadowing of Orson Welles's Citizen Kane, which was nothing if not one huge dogfight of subjective perspectives; Hoover's physical and psychological arrival at mandarin eminence and lonesomeness is etched here in very Wellesian terms. We get Hoover from young, mother-impacted whelp to weathered Capitol Hill demagogue, leaping back and forth through most of the 20th century, and dallying over Hoover's biggest crucibles: the Lindbergh kidnapping, the anti-gangster campaigns, the decades-long close friendship (and probable romance) with trophy-agent Clyde Tolson (Armie Hammer), the death of his beloved Mom (a typically Denchian Judi Dench), the creation of his ​"secret files." The intersection with history is rich enough to incite smart-phone visits to Wikipedia right there in the theater.
Still, the gist of Dustin Lance Black's screenplay regards Hoover's self-regarding life as a kind of melodrama, predominated by moments of personal betrayal and resolve, mostly one-on-one in dimly-lit rooms. Hoover was (very likely) gay, and so is his biopic. Far from a movie that tackles the man's political and criminal malfeasance, it's a Douglas Sirk-like hand-wringer, in which Hoover could've been played by Lana Turner in a suit.
Is this the way Hoover saw himself? Black and Eastwood are happy to suggest so, and it's not an uninventive way to come at this famously secretive figure. Certainly, Hoover's hidden sexuality and the ways in which its repression exploded outward toward various Others ​"infiltrating" American society is rich material. If only the filmmakers had more of it to work with – almost by definition, information about Hoover's personal life was well-guarded and remains sparse.
Even so, it's not the whole story. You make a big, sober, definitive film about Hoover, and you may inherit the responsibility to prioritize the massive damage he inflicted on the American grain. Certainly that's what Larry Cohen did in his far superior, far pulpier 1977 movie The Private Files of J. Edgar Hoover. Interested mostly in Hoover's celebrity surveillance, Eastwood et al. barely mention COINTELPRO, and completely elide the assassinations of Fred Hampton and many other Black Panther Party members, the development of the violent proto-terrorist Secret Army Organization, the pervasive incitement of gang violence, and the vast array of life-ruining black-op schemes inflicted on tens of thousands of citizens.
The FBI's reaction to the Civil Rights era protests – in actuality, every type of Constitution-desecrating espionage imaginable directed at virtually everyone who raised a left-of-Goldwater voice – is reduced to Hoover's conservative-paranoid rants. There's a danger here, for a viewer unfamiliar with history, to take Hoover as simply a blackmailing big mouth, and not a man whose opinions were actually realized by bloody federal misdeed, over and over again.
Should we accept psychology over history? If you decide so, J. Edgar is still ironically revealing – Hoover's rancorous hatred of radicals, homosexuals and minorities is not far at all from Harry Callahan's. Released in 1971, five months before Hoover's death, Dirty Harry has been read over the years as something like the quintessentially Hooverian movie, luxuriating in straight-white-man rage unmitigated by the comic bathos of, say, Archie Bunker.
Harry's sexist-racist personality was a broad joke easily stomached only in the Nixon era, thanks in part to the blowback generated by the annoying persistence of civil rights activism. Eastwood has been fitfully shrugging off that stigma ever since, and with J. Edgar he's gone so far in that direction that in a way he's come back around to where he began. We aren't supposed to agree with Hoover's pre-neo-con fear and loathing, but we are supposed to feel pity for the man, once he refashioned the nation into a covert police state and then found himself alone and desolate at its center.
Eastwood's movie is, to a degree, rescued by its late-in-the-game veil-dropping, in which Hammer's Tolson (under a ridiculous latex helmet of elderliness) confronts Hoover with his own comic-book fabrications. As with the recent documentary The Autobiography of Nicholae Ceausescu, the Hoover life we get is a stream of high-flying propaganda-cum-publicity – which is to say, mythic self-invention, another proud staple of gay culture.
But however much Hollywood may have poisoned the well of Hoover's worldview, with both Cagneyesque formula and flag-waving simplicity, the cost of the toxic plume was paid by too many others.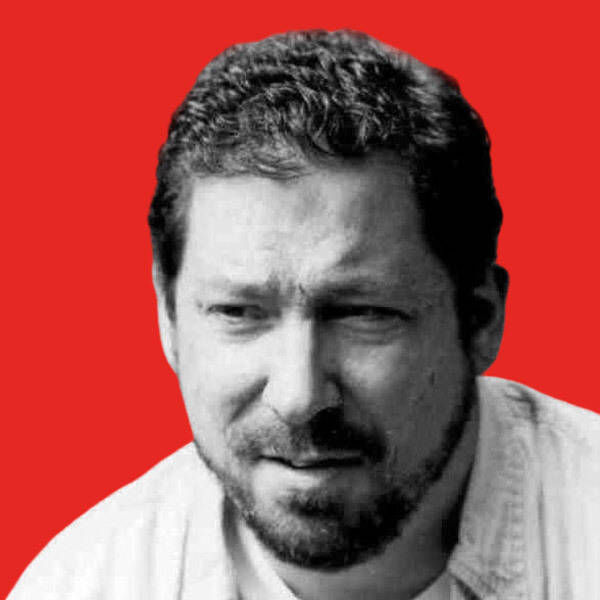 Michael Atkinson
is a film reviewer for
In These Times.
He has written or edited many books, including
Exile Cinema: Filmmakers at Work Beyond Hollywood
(
2008
) and the mystery novels
Hemingway Deadlights
(
2009
) and
Hemingway Cutthroat
(
2010
). He blogs at
Zero For Conduct
.