The Steady Occupation: Banks Drop Debit Fees, Credit Union Accounts Swell in Signs of Occupy Impact
Can vic­to­ries be declared in a move­ment with­out clear demands? This week, a num­ber of devel­op­ments in the U.S. bank­ing indus­try along with judi­cial rul­ings on rights to free speech and assem­bly have sig­naled that the mes­sages and actions of Occu­py move­ments across the coun­try are begin­ning to affect pol­i­cy in these areas in con­crete ways. In a major pol­i­cy shift, Bank of Amer­i­ca announced on Tues­day that it will be aban­don­ing its high­ly con­test­ed plans to insti­tute a month­ly $
5
deb­it card fee. As report­ed by the LA Times in ear­ly Octo­ber, the pro­pos­al has become ​
"
a focal point for anger and frus­tra­tion about the flail­ing econ­o­my and Wash­ing­ton's attempts to help the nation recov­er from the finan­cial cri­sis." The Occu­py demon­stra­tions have been pri­ma­ry stages for this grow­ing frus­tra­tion, and pro­test­ers have con­sis­tent­ly direct­ed actions at Bank of Amer­i­ca as a prin­ci­pal agent of cor­po­rate malfea­sance. The deci­sion by Bank of Amer­i­ca coin­cid­ed with sim­i­lar announce­ments by oth­er major banks that had either planned or already insti­tut­ed such fees, includ­ing Chase, Wells Far­go, Sun­Trust Banks, and Regions Finan­cial Corp.
While it is impos­si­ble to prove direct causal­i­ty between the Occu­py protests and the reneg­ing of poli­cies by these big banks, as Greg Sar­gent reports for the Wash­ing­ton Post, the pub­lic pres­sure cre­at­ed through swelling crit­i­cism by the cus­tomers of these banks, some of whom are par­tic­i­pants in Occu­py protests, cer­tain­ly played a cen­tral role. Pow­er­ful bank­ing insti­tu­tions would nev­er abne­gate poli­cies designed to bring in bil­lions of dol­lars in absence of strong pub­lic back­lash. This back­lash has been acute­ly artic­u­lat­ed through the Occu­py protests, both through mes­sag­ing as well as actions tar­get­ing big banks in cities across the coun­try includ­ing Detroit, Las Vegas, Mia­mi, New York, and Chica­go.
&
nbsp;
&
nbsp;
&
nbsp;
&
nbsp; Anoth­er point of pres­sure on these banks has been even more salient: Over the past month, tens of thou­sands of Amer­i­cans across the coun­try have been clos­ing their accounts with major banks and mov­ing their mon­ey to local cred­it unions and com­mu­ni­ty banks. A num­ber of cred­it unions have report­ed that their busi­ness has increased five-fold with cus­tomers flock­ing from major banks not only to avoid fee hikes but also to protest bailouts and send a clear mes­sage that they will not sup­port insti­tu­tions that are ​
'
too big to fail'.This spike in inter­est and sup­port of small­er, non-prof­it, co-oper­a­tive banks can cer­tain­ly not be attrib­uted sole­ly to the Occu­py protests. The Bank Trans­fer Day cam­paign, cul­mi­nat­ing on Sat­ur­day, Nov.
5
th
, was announced on Face­book inde­pen­dent­ly of the Occu­py move­ment and fol­lows the Move Your Mon­ey project launched in
2009
and the Move Our Mon­ey cam­paign estab­lished by New Bot­tom Line. Nonethe­less, many Occu­py protests have endorsed these cam­paigns and ampli­fied their calls to a grow­ing audi­ence. More­over, Occu­py pro­test­ers have led tar­get­ed actions across the coun­try involv­ing pub­lic acts of clos­ing accounts with big banks, includ­ing a high­ly pub­li­cized action at a Citibank loca­tion in New York City on Oct.
15
th
where over a dozen pro­test­ers were arrest​ed​.In anoth­er sign of the Occu­py move­ment affect­ing pol­i­cy on a major scale, rul­ings in a num­ber of cities over the past week have grant­ed pro­test­ers the right to demon­strate in pub­lic spaces with­out cur­few, in many cas­es over­turn­ing pre­vi­ous­ly held ordi­nances. This past Tues­day, the Irvine City Coun­cil approved Occu­py Orange Coun­ty pro­test­ers' request to keep an overnight encamp­ment in the city's Civic Cen­ter lawn. The May­or Sukhee Kang defend­ed the rul­ing, say­ing,It is impor­tant as a city to respect and facil­i­tate free speech rights for every­one and that is exact­ly what the city has done on Tues­day night after lis­ten­ing to over
60
peo­ple speak. It was­n't about pol­i­tics, it was­n't about par­ti­san­ship, it was about respect­ing their voice.On Wednes­day, a judge in Cleve­land ruled that Occu­py Cleve­land pro­test­ers have the right to demon­strate on the city's Pub­lic Square
24
hours a day, although they are still pro­hib­it­ed from camp­ing and the rul­ing only lasts through the end of Novem­ber. Lawyers for the pro­test­ers plan to meet with U.S. Judge Dan Aaron Pol­ster again on Nov.
9
th
to extend the ruling.And in Ten­nessee, a fed­er­al judge ordered on Mon­day that police refrain from arrest­ing Occu­py Nashville pro­test­ers from the city's Leg­isla­tive Plaza where
50
peo­ple had been arrest­ed on Fri­day and Sat­ur­day morn­ings. These devel­op­ments go to show the pow­er and influ­ence of a sus­tained and broad-based move­ment for change. No sin­gle pro­test­er, or encamp­ment, or action led to big banks over­turn­ing deb­it fee hikes, or a swelling of busi­ness for cred­it unions, or judges rul­ing on rights of assem­bly. There are many dis­parate fac­tors that con­tributed to these var­i­ous pol­i­cy rever­sals, but it is no coin­ci­dence that the Occu­py move­men­t's calls for rein­ing in an out of con­trol monop­o­lized bank­ing sys­tem and pro­tect­ing rights to free speech have in small but impor­tant ways been answered by these recent devel­op­ments. As win­ter sets in, Occu­py pro­test­ers will have their chal­lenge set out for them, but through build­ing sup­port and net­work­ing with oth­er move­ments for social and eco­nom­ic jus­tice, fur­ther and more sig­nif­i­cant progress will like­ly be in store.
&
nbsp;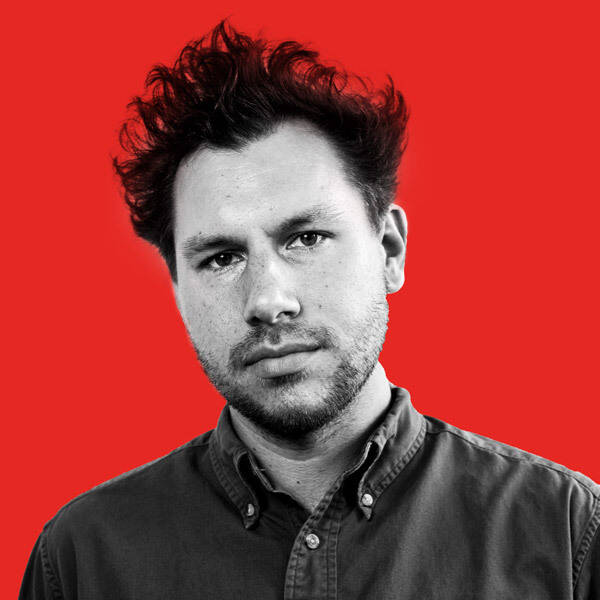 Miles Kampf-Lassin, a grad­u­ate of New York Uni­ver­si­ty's Gal­latin School in Delib­er­a­tive Democ­ra­cy and Glob­al­iza­tion, is a Web Edi­tor at In These Times. Fol­low him on Twit­ter @MilesKLassin