The New York Times and Wall Street Jour­nal report­ed on two dis­turb­ing devel­op­ments on the front lines of the job search recent­ly. A July 26 Times sto­ry said employ­ers only want to hire peo­ple who are cur­rent­ly employed or recent­ly laid off – and spec­i­fy as much in their want ads – because they think peo­ple who've been out of work for longer have lost the com­pet­i­tive edge or fall­en behind in the field.
In most states it is legal to adver­tise that only the employed or recent­ly laid-off need apply, since job sta­tus isn't a pro­tect­ed class like race or gen­der. And even in states includ­ing New Jer­sey that pro­hib­it such ads, employ­ers can eas­i­ly tell from one's resume whether they have been long out of work.
Mean­while, a July 12 WSJ sto­ry relayed the strange phe­nom­e­non of unem­ployed peo­ple out­sourc­ing their job hunts to Indi­an ser­vice cen­ters – often with sur­pris­ing amounts of suc­cess. Through var­i­ous auto­mat­ed ser­vices, most of them staffed by tech work­ers over­seas, peo­ple can send out thou­sands of resumes to recruiters based on cer­tain words in their want ads. Job seek­ers can deter­mine rough­ly how wide a net they cast by set­ting the search para­me­ters – for exam­ple, to include all jobs in ​"sales." That means a sales­man like one fea­tured in the WSJ sto­ry can end up apply­ing for jobs as a man­i­curist, fit­ness coach and hair stylist.
This result­ed in awk­ward sit­u­a­tions where peo­ple got job call-backs for jobs they didn't even know they'd applied for. And appar­ent­ly in many cas­es they actu­al­ly got the jobs, often where their own human search­es had failed.
The first devel­op­ment is fright­en­ing and dis­heart­en­ing. The idea that just the fact you've been out of work means you are like­ly to stay out of work much longer obvi­ous­ly cre­ates a vicious cycle and this rev­e­la­tion is sure to make des­per­ate and frus­trat­ed job-seek­ers even more so – not good for the self-con­fi­dence and opti­mism cru­cial to mar­ket­ing one­self and just stay­ing sane in tough times.
The Times sto­ry said:
Idle work­ers' skills may atro­phy, par­tic­u­lar­ly in dynam­ic indus­tries like tech­nol­o­gy. They may lose touch with their net­work of con­tacts, which is impor­tant for peo­ple in sales. Beat­en down by months of rejec­tion and idle­ness, they may not inter­view well or eas­i­ly return to a 9‑to‑5 schedule.
The sec­ond sto­ry is just odd and maybe even a hope­ful note for job-seek­ers, but it also under­scores the ran­dom, arbi­trary and imper­son­al nature of today's employ­ment land­scape, where a pletho­ra of ser­vice and sales jobs require a quick­ly-chang­ing and amor­phous or unde­fined skill set. Not a bad thing if you get one of these jobs…but the idea that learn­ing a craft or trade or devel­op­ing a wealth of expe­ri­ence in a giv­en field ensures gain­ful employ­ment has for many peo­ple fall­en by the wayside.
The first sto­ry not­ed that employ­ers aren't nec­es­sar­i­ly impressed by peo­ple going back to school dur­ing their unem­ploy­ment. Many train­ing and con­tin­u­ing edu­ca­tion pro­grams don't equip peo­ple with skills or cre­den­tials that are real­ly com­pet­i­tive in the job mar­ket, even if the stu­dent or the fed­er­al gov­ern­ment have paid thou­sands of dol­lars for cours­es – wit­ness the scan­dal with for-prof­it col­leges that tar­get low-income people.
Back in Decem­ber 2010, the Times report­ed on the grow­ing num­bers of peo­ple who fall into the cat­e­go­ry of long-term unem­ployed, who employ­ers are like­ly to turn their noses up at. It said the Unit­ed States is devel­op­ing an ​"under­class of per­ma­nent­ly idle work­ers" much like Euro­pean coun­tries have long had, but in most of those coun­tries there is more of a social safe­ty net and less social stig­ma for this group. That sto­ry reported:
This coun­try has some of the high­est lev­els of long-term unem­ploy­ment — out of work longer than six months — it has ever record­ed. Mean­while, job growth has been, and looks to remain, dis­ap­point­ing­ly slow, indi­cat­ing that those out of work for a while are like­ly to remain so for the fore­see­able future.
The Equal Employ­ment Oppor­tu­ni­ty Com­mis­sion held a hear­ing in Feb­ru­ary on whether dis­crim­i­nat­ing against the unem­ployed is ille­gal, since it dis­pro­por­tion­ate­ly impacts old­er work­ers and African Americans.
In writ­ten tes­ti­mo­ny Nation­al Employ­ment Law Project Exec­u­tive Direc­tor Chris­tine L. Owens said:
While refusal to con­sid­er the unem­ployed is some­times overt­ly not­ed in ads, at NELP we also hear reg­u­lar­ly from unem­ployed work­ers — most­ly old­er work­ers — who despite years in the labor force and sig­nif­i­cant direct­ly rel­e­vant expe­ri­ence are nev­er­the­less told they will not be referred or con­sid­ered for employ­ment, once recruiters or poten­tial employ­ers learn they are not cur­rent­ly working.
The under­ly­ing mes­sage of both sto­ries seems to be that for many unem­ployed peo­ple who once had well-pay­ing ser­vice or pro­fes­sion­al jobs, you are large­ly on your own in a game of chance.
Your per­son­al­i­ty, con­nec­tions and expe­ri­ence won't nec­es­sar­i­ly help when employ­ers fac­ing a buy­ers mar­ket play the odds that cur­rent­ly employed or recent­ly laid-off work­ers are a bet­ter bet…and a com­put­er send­ing out resumes from across the globe may have a bet­ter chance of land­ing work than you do.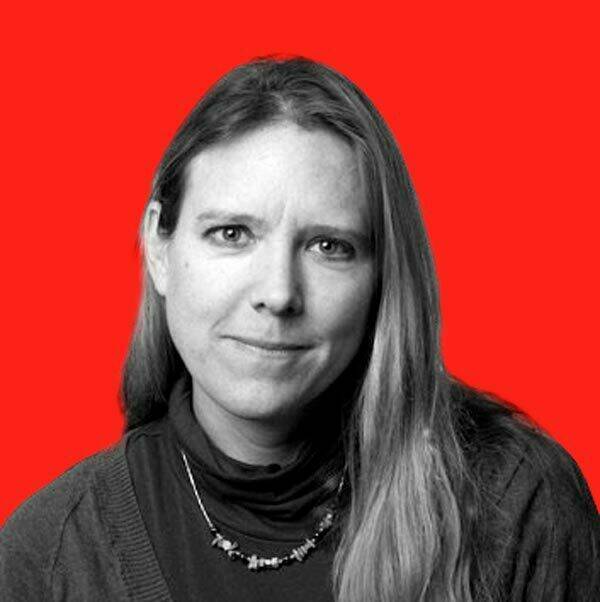 Kari Lyder­sen
is a Chica­go-based reporter, author and jour­nal­ism instruc­tor, lead­ing the Social Jus­tice
&
amp; Inves­tiga­tive spe­cial­iza­tion in the grad­u­ate pro­gram at North­west­ern Uni­ver­si­ty. She is the author of May­or
1
%: Rahm Emanuel and the Rise of Chicago's
99
%.