Ties That Bind: Arizona Politicians and the Private Prison Industry
A revolving cast of lobbyists and legislators blur the line between public service and corporate profits.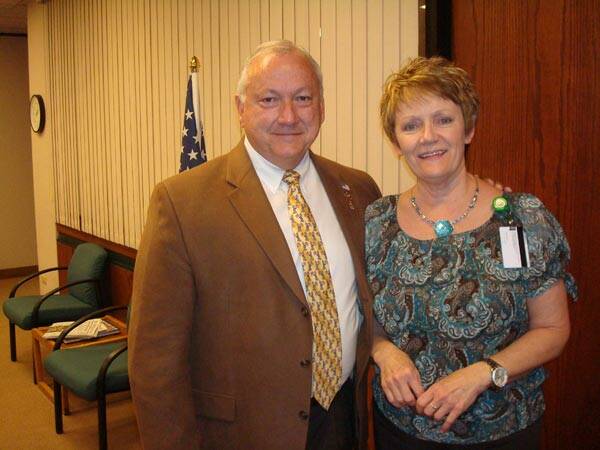 This sto­ry accom­pa­nies Cor­po­rate Con Game, In These Times' July 2010 cov­er story.
State lobby reports show that Brewer's current spokesman, Paul Senseman, previously worked as CCA's chief lobbyist in Arizona
Over the past sev­er­al years pri­vate-prison com­pa­nies Cor­rec­tions Cor­po­ra­tion of Amer­i­ca (CCA) and the Geo Group, through their work as mem­bers of the Amer­i­can Leg­isla­tive Exchange Coun­cil (ALEC) and through their ties to the Ari­zona Leg­is­la­ture and the office of Gov. Jan Brew­er, have had ample oppor­tu­ni­ty – and obvi­ous intent – to ensure the pas­sage of S.B. 1070.
Accord­ing to Sen. Rus­sell Pearce and Brewer's spokesman Paul Sense­man, the S.B. 1070 went through a lengthy edit and review process that took place pre­dom­i­nant­ly with­in the Ari­zona Leg­is­la­ture and the offices of the Mari­co­pa Coun­ty Attor­ney and Gov. Brew­er.
A lit­tle over a week after Pearce intro­duced S.B. 1070 on the floor of the Ari­zona Sen­ate, CCA enlist­ed High­ground Con­sult­ing, one of the most influ­en­tial lob­by­ing firms in Phoenix, to rep­re­sent its inter­ests in the state. Lob­by dis­clo­sure forms filed with the Ari­zona Sec­re­tary of State indi­cate that Mari­co­pa Coun­ty also employed High­ground dur­ing the time of the bill's for­ma­tion. Highground's own­er and prin­ci­pal, Charles ​"Chuck" Cough­lin, is a top advi­sor and the cur­rent cam­paign man­ag­er of Gov. Brew­er.
State lob­by reports show that Brewer's cur­rent spokesman, Sense­man, pre­vi­ous­ly worked as CCA's chief lob­by­ist in Ari­zona as an employ­ee of Pol­i­cy Devel­op­ment Group, anoth­er influ­en­tial Phoenix con­sult­ing firm. His wife, Kathryn Sense­man, is still employed by Pol­i­cy Devel­op­ment Group and still lob­bies the leg­is­la­ture on behalf of CCA.
In oth­er words, in 2005 and 2006, as Ari­zona leg­is­la­tors – many of them ALEC mem­bers – were draft­ing pro­vi­sions of what would even­tu­al­ly become the ​"Breath­ing While Brown" law, Brewer's direc­tor of com­mu­ni­ca­tions, Sense­man, was lob­by­ing them on behalf of CCA.
Brewer's ​"chief pol­i­cy advi­sor," Richard Bark–a man Sense­man and Pearce both say was direct­ly involved in the draft­ing of S.B. 1070 – remains list­ed with the Office of the Sec­re­tary of State as an active lob­by­ist for the Ari­zona Cham­ber of Com­merce and Indus­try (ACCI). CCA is a ​"board lev­el" mem­ber of the ACCI and is the top employ­er in Pinal Coun­ty, locat­ed just south of Mari­co­pa Coun­ty, where it oper­ates five deten­tion facil­i­ties for both state pris­on­ers and immi­grant detainees.
Geo Group employs con­sult­ing firm Pub­lic Pol­i­cy Part­ners, which, like High­ground, also pro­vides con­sul­ta­tion and lob­by­ing ser­vices to Mari­co­pa Coun­ty.
While Pub­lic Pol­i­cy Part­ners (PPP), an Ari­zona-based firm, has more than 30 Ari­zona clients, it only has two clients at the fed­er­al lev­el: Geo Group (based in Flori­da) and Ron Sachs Com­mu­ni­ca­tions, a Flori­da-based pub­lic-rela­tions firm that, pro­motes prison pri­va­ti­za­tion. PPP, as a firm, also appears to be an advo­cate for expand­ed use of pri­vate pris­ons. Fed­er­al lob­by­ing records show PPP own­er, John Kaites, lob­by­ing on behalf of the firm on issues of ​"pri­vate cor­rec­tion­al deten­tion management."
CCA has also shown spe­cial inter­est in Ari­zona through recent hir­ing deci­sions. In 2007, CCA hired on Brad Regens as ​"Vice Pres­i­dent of State Part­ner­ship Rela­tions" for the pur­pose of cul­ti­vat­ing new con­tracts in Ari­zona and Cal­i­for­nia. In the two years imme­di­ate­ly pri­or to his employ­ment at CCA, Regens had worked in the Ari­zona House as direc­tor of fis­cal pol­i­cy. Before his appoint­ment as direc­tor of fis­cal pol­i­cy, Regens had spent nine years work­ing in the state leg­is­la­ture in var­i­ous roles, includ­ing assis­tant direc­tor of the Ari­zona Joint Leg­isla­tive Bud­get Committee.
Fol­low­ing its hir­ing of Regens, CCA elect­ed for­mer U.S. Sen. Den­nis DeConci­ni (D‑Ariz.) to its board of directors.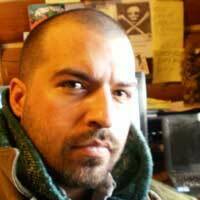 Beau Hodai
, a for­mer
In These Times
Staff Writer, is the founder of DBA Press (dba​press​.com), an online news pub­li­ca­tion and source mate­ri­als archive.