Trojan Hobby Horse
Courts don't just treat corporations as people--they treat them as sweethearts.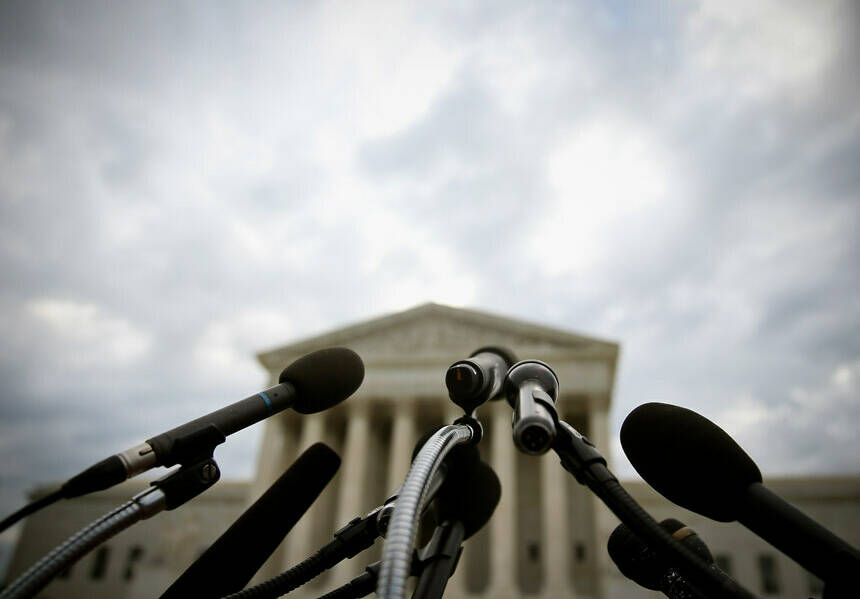 Via the won­drous alche­my of our Supreme Court, the Amer­i­can cor­po­ra­tion has, like Pinoc­chio, sprung into full-fledged life — in this case, as a cam­paign-fund­ing, spir­i­tu­al­ly dis­cern­ing care­tak­er of the nation­al agen­da. Not long after the egre­gious 2010 Cit­i­zens Unit­ed rul­ing vest­ed cor­po­ra­tions with free-speech rights, the Roberts court dis­cov­ered—mirabile dic­ta!—that pri­vate com­pa­nies could take prin­ci­pled reli­gious excep­tion to the 2010 Afford­able Care Act's pro­vi­sions for the fund­ing of the repro­duc­tive choice.
For a horrific 2005 Texas refinery explosion arising from lax safety oversight that killed 15 workers and injured 170 more, the oil giant BP waltzed away with a nominal $50 million fine and three-year probation sentence.
We tend to think of this ani­ma­tron­ic line of legal rea­son­ing as some­thing nov­el. But the legal fic­tion of a cor­po­ra­tion as a liv­ing, breath­ing Homo sapi­ens is a restrained chap­ter in our jus­tice system's def­er­en­tial han­dling of busi­ness com­bines. Human beings, after all, can be pun­ished and held account­able for their actions. Our finest legal minds have arranged things so that cor­po­rate offend­ers, by con­trast, are mar­shaled through the por­tals of the jus­tice sys­tem with nary a pro­ce­dur­al incon­ve­nience, there­by avoid­ing the stress of a tri­al and a prospec­tive conviction.
For his forth­com­ing book, Too Big to Jail, Uni­ver­si­ty of Vir­ginia law pro­fes­sor Bran­don L. Gar­rett com­piled a data­base of more than 2,000 crim­i­nal pros­e­cu­tions of busi­ness orga­ni­za­tions from 2001 through 2012. The over­rid­ing pat­tern of pros­e­cu­to­r­i­al lenien­cy is pro­nounced. Among the 273 largest pub­licly trad­ed firms tar­get­ed for pros­e­cu­tion, 125 firms — 46 per­cent — were con­vict­ed of a crime (fraud, most com­mon­ly). The remain­ing 54 per­cent entered into non-pros­e­cu­tion or deferred pros­e­cu­tion agree­ments with pros­e­cu­tors — vogu­ish ​"soft" accords in which pros­e­cu­tors seek to alter the cor­po­rate ​"cul­ture" that fos­tered crim­i­nal wrong­do­ing, as opposed to lock­ing up indi­vid­ual perpetrators.
This accom­mo­dat­ing view ben­e­fits the biggest com­pa­nies. As Gar­rett notes, between 2001 and 2012, pub­licly trad­ed firms made up 58 per­cent of the offend­ers receiv­ing deferred-pros­e­cu­tion or non­pros­e­cu­tion deals and 6 per­cent of those con­vict­ed with­out such sweet­heart agree­ments. Of course, these syn­di­cate-scale bad actors — like fraud-prone invest­ment banks, bribe-friend­ly gov­ern­ment con­trac­tors, and scores of unscrupu­lous Big Phar­ma mar­keters — are also those capa­ble of inflict­ing the great­est harm on the pub­lic weal.
The penal­ties vis­it­ed upon the big firms who sidle up to pros­e­cu­tors' bar­gain­ing tables are small to nonex­is­tent. Gar­rett reck­ons that crim­i­nal fines rep­re­sent, on aver­age, just .04 per­cent of the mar­ket cap­i­tal­iza­tion of accused pub­licly trad­ed firms. Forty per­cent of cor­po­rate par­ties to deferred pros­e­cu­tion deals paid no fines whatsoever.
Such light treat­ment, not sur­pris­ing­ly, encour­aged recidi­vism. For a hor­rif­ic 2005 Texas refin­ery explo­sion aris­ing from lax safe­ty over­sight that killed 15 work­ers and injured 170 more, the oil giant BP waltzed away with a nom­i­nal $50 mil­lion fine and three-year pro­ba­tion sen­tence, with­out the ben­e­fit of even an offi­cial court-appoint­ed mon­i­tor to gauge the company's osten­si­ble progress. This lapse was shock­ing, since between the orig­i­nal explo­sion and the 2009 pro­ba­tion sen­tence, four more work­ers had been killed in sep­a­rate inci­dents at the BP site. In 2010, BP's shod­dy safe­ty enforce­ment pro­duced the largest marine oil spill in his­to­ry, after the explo­sion of the Deep­wa­ter Hori­zon drilling rig in the Gulf of Mex­i­co claimed the lives of anoth­er 11 work­ers. So much for improv­ing BP's cor­po­rate ​"cul­ture."
Mean­while, Amer­i­can cor­po­ra­tions con­tin­ue pur­su­ing their out­rages against decent folk with mount­ing impuni­ty. As Lina Khan details in an alarm­ing Wash­ing­ton Month­ly inves­ti­ga­tion, the high court's pro-cor­po­rate rul­ings on manda­to­ry arbi­tra­tion in poten­tial class-action suits have pro­duced a de fac­to dis­en­fran­chise­ment of prospec­tive con­sumer plain­tiffs: When cus­tomers sign off on the epic user agree­ments on their com­put­er accounts and cell phone plans, they also, unbe­knownst to them, have indem­ni­fied the cor­po­rate par­ty to the con­tract from any mean­ing­ful legal respon­si­bil­i­ty for its actions.
All of which puts the oth­er­wise out­landish Hob­by Lob­by rul­ing in a dif­fer­ent light: Clear­ly the Roberts court affirms the sov­er­eign­ty of the cor­po­rate reli­gious con­science because, in the majority's view, the only author­i­ty who out­strips cor­po­rate Amer­i­ca is God himself.