Truck Unloader: 'The Worst Part of My Job Is the Paycheck'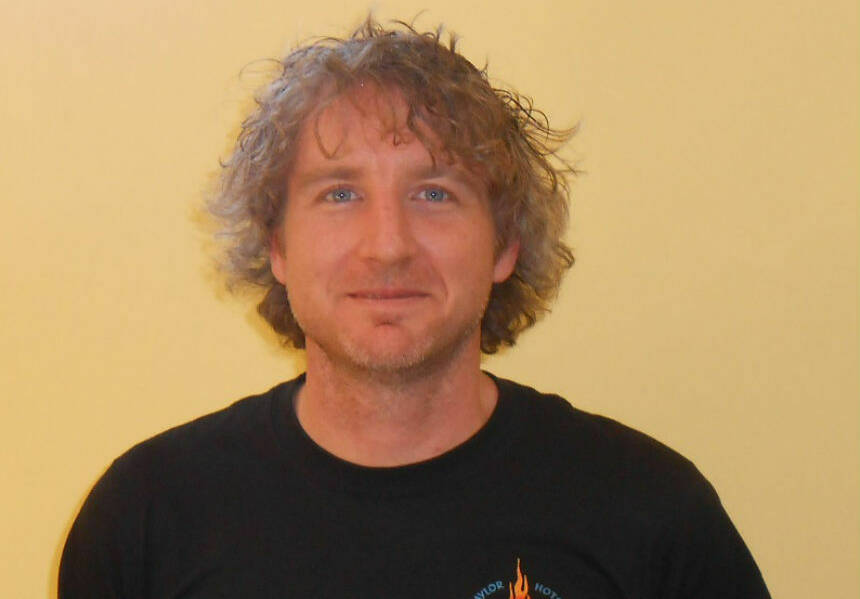 Reader donations, many as small as just $1, have kept In These Times publishing for 45 years. Once you've finished reading, please consider making a tax-deductible donation to support this work.
For three years in the early 1970s, journalist Studs Terkel gathered stories from a variety of American workers. He then compiled them into Working, an oral-history collection that went on to become a classic. Four decades after its publication, Working is more relevant than ever. Terkel, who regularly contributed to In These Times, once wrote, ​"I know the good fight — the fight for democracy, for civil rights, for the rights of workers — has a future, for these values will live on in the pages of In These Times." In honor of that sentiment and of Working's 40th anniversary, ITT writers have invited a broad range of American workers to describe what they do, in their own words. More ​"Working at 40" stories can be found here.
By the time Terkel interviewed him, stock chaser Ned Williams had been on the job for more than 20 years. Every day, he'd lift down heavy tires from a truck at the Ford Motor Company. He spoke to Terkel of being a ​"mechanical nut" — in other words, he felt like his job reduced him to little more than his automatic actions. Though he was dedicated to earning a paycheck, he said, ​"I don't like work, I never did like work."
In contrast, 37-year-old Kerry Brown has resolved to make his profession as a truck unloader at a big-box chain store in Hadley, Massachusetts as personally fulfilling as possible. For him, that means organizing his co-workers and demanding a fair wage for all of them. Like Williams, Brown used to be a soldier; he was also, as he tells In These Times, ​"a firefighter, I was a paraprofessional for seventh- and eighth-grade students, I was an operations and technical support for a community organization, I was a barista and a manager of a coffee shop, and then I was an organic farmhand." This interview has been edited and abridged.
I enjoy working. It's part of being Homo economicus. I hate to get too philosophical. Maybe there are a number of things that make us what we are: the spark that God imbues in us upon our conception or the fact that we're capable of rational thought. But I would say, honestly, that our point is to make money to some degree or another. And I enjoy making money with other people.
Our store location is relatively small, so there are only about seven unloaders; we work from four in the afternoon to one in the morning. One truck per day usually contains ​"palletized" boxes for us to unload, meaning they're wrapped in plastic and more ​"ready to go" than individual boxes. We also unload two other trucks full of individual boxes, which have to be sorted, organized and stacked, using a rolling conveyor belt. The three-truck system happens on Monday, Wednesday and Friday.
Other days you only have the Remix truck — I haven't got a clue why it's called ​"Remix." That truck contains anywhere between 8 and 20 pallets. Usually, everything in the Remix is what's called a consumable: paper goods, household products, food, baby stuff or anything else that gets sold really quickly.
We can have boxes fall on us. Some pallets can be up to 12 feet high, and we're using mostly handheld jacks to lift them. We get safety training for things like operating pallet jacks or balers, which are machines to crush cardboard. So there's a 20-minute baler safety course — basically, ​"Don't put yourself inside the trash compactor."
If we have completed our tasks, we usually have two to three hours of shelf-stocking as well. We very rarely interact with customers, and I try to make it as brief as possible. We're not customer people; it's not what we're supposed to do.
But I do try to interact with as many of the other 100 or so employees as much as possible, because I'm an organizer for our employee association. I mostly try to interact with co-workers on breaks, or sometimes when I'm working next to somebody or with someone. I mostly talk to them just on a friendly level, and on occasion specifically regarding my organizing work.
I would say I am met with a mix of — excitement and fear are not quite the right words. For example, everyone got their hours cut after Christmas. I got this one guy to sign a petition for getting our hours back. I hadn't had a lot of interaction with him, and I didn't have high expectations that he would sign the thing, and he was like, ​"Oh hell yeah, I'll sign it! Somebody's gotta keep the bastards in line." I guess I'd call that an atypical response.
Another person whom I asked to sign it, he said, ​"Management's gonna see this?"
I said, ​"Yes, all management, we're gonna send it all the way to corporate headquarters."
And that person was like, ​"Nuh-uh."
So the people who are interested in getting involved in the association, or who see that there might be something worth working on to make things better, have a positive response. People who don't trust me, or who don't believe that anything will come of it, are more antagonistic. Not openly. Nobody's mean. Maybe a better word is standoffish.
I wanted to be an organizer because as a barista, I realized that workers were pretty much getting fucked.
In that job, I was handling the money. The reason I got into organizing was because one day, two of my colleagues and I went to the bar after a particularly busy shift. We were talking about how the day was very busy — and we were wondering how the hell we got through it — and we realized we had put something like two grand into the safe at the end of our shift. Collectively, we'd gotten paid $260 or less. That's bullshit — and it only took me six years as a barista to figure that out.
From February until August 2013, my initial job at this store was an overnight stocker working from 10 at night until seven in the morning. We have a lot of fun on the overnight shift. You meet people; you make friends. The music gets put on repeat for a long time. I developed a new fondness and frustration for the Don Henley song ​"Boys of Summer." There are number of versions of it, but the standard version is a great, great song. [Smiles.] I probably heard it a thousand times.
In August I moved to the unloader position. Unloader is a hard position for them to keep, because it pays particularly badly for the amount of work it is. But I felt that by moving to the 4 p.m. to 1 a.m. shift, I'd be better served to integrate with the people who work more normal hours. Also, those hours were substantially better with my schedule of school, which is another thing I do. I'm a Labor Studies graduate student at the UMass Labor Center.
Is it difficult to balance grad school and work, particularly when you were working the overnight shift?
I go to school, sure, but a co-worker takes care of his kid while his kid's mother goes to school. This is the way it is for a number of people there. A number of them are going to school as well. That's just the way that it is in this world. It may be difficult and it may affect my ability to socialize with people on Friday or Saturday night, but you could say that for the other 30 million people who are in the same situation.
And I generally enjoy my time working more than I enjoy my time doing schoolwork. I enjoy my colleagues. We have fun conversations about everything from the evolution of pallet jacks to the NCAA tournament to dealing with flooding. We talk about pop music a lot, too, and country music. We are friends. We're great, incredible people who are stuck in these ridiculous and exploitative jobs.
I would say my favorite part of the job is both the camaraderie and the fact that I help people have the capacity to stand up for greater worker empowerment. The worst part of my job is the paycheck. My hourly pay is $9.30 an hour.
What would be fair pay for the work you do?
$16 an hour, for now.
Your donation makes In These Times possible
Jeff Schuhrke has been a Working In These Times contributor since 2013. He has a Ph.D. in History from the University of Illinois at Chicago and a Master's in Labor Studies from UMass Amherst. Follow him on Twitter: @JeffSchuhrke