The Trump Admin's Approval of Medicaid Work Requirements Threatens the Lives of Poor People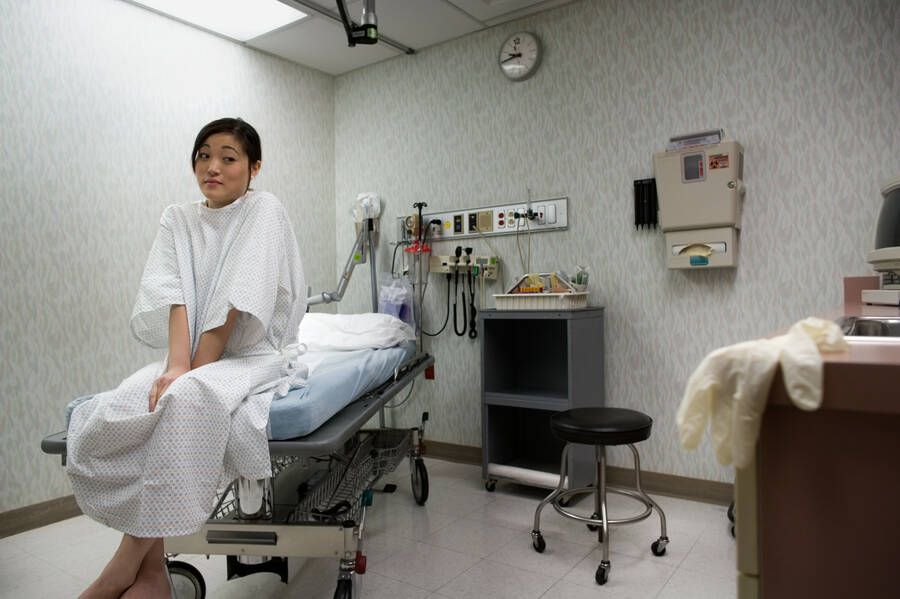 Less than a month after the GOP passed its $1.5 trillion tax bill that will disproportionately benefit corporations and the super rich, the Trump administration opened the door to a policy that could gut Medicaid. New guidelines issued on January 11 will allow states to require recipients to work in order to receive healthcare benefits through the program.
In May 2017, Seema Verma, the Trump-appointed administrator of the Centers for Medicare and Medicaid Services, issued a letter to governors calling for ​"innovations" to the healthcare programs in order to enhance ​"human dignity." But as studies have shown, the type of work requirements encouraged by the agency are ineffective in reducing poverty, and create barriers to life-saving services.
In response to the administration's decision, the Southern Poverty Law Center has said that it would file a legal challenge. In a statement, the advocacy group called the work requirement ​"an effort to curtail access to health insurance coverage for our nation's most vulnerable people."
On Friday, Kentucky received approval from the Trump administration to enforce Medicaid work requirements, the first among at least 10 states currently seeking to enact the change. These mostly Republican-led states include Arizona, Arkansas, Indiana, Kansas, Maine, New Hampshire, North Carolina, Utah and Wisconsin.
Tajah McQueen is a parent and a member of Kentuckians for the Commonwealth, an organization fighting for tax reform to fund education and healthy communities. McQueen recently enrolled in Medicaid after being laid off from her full-time catering job.
"It's insulting to assume that because I don't have a job I don't have dignity or respect for myself," says McQueen. ​"If anything took away my dignity, it was being let go of my job without explanation, and living in a society that doesn't have better tools for people in these kinds of situations."
"It's scary," McQueen adds. ​"I suffer from depression and anxiety. If I lost Medicaid, I wouldn't be able to afford to be able to pay for my medication or go to therapy. Not having my mental health under control would hurt my capacity to apply for jobs, and handle the everyday life of being a parent."
Beginning in July, Kentucky will require recipients of Medicaid to work or volunteer 20 hours a week and pay a premium to continue to receive benefits. Though some recipients will be exempt from the work requirements, including pregnant women, primary caregivers of a dependent, full-time students and the disabled, Miranda Brown, outreach coordinator at the Kentucky Equal Justice Center, argues that the changes will create barriers for many who would otherwise qualify and who have no other means of obtaining coverage. ​"So many people who access Medicaid live in rural areas where jobs and training programs are scarce and public transportation is non-existent," says Brown.
Darrion Smith is a member of Black Workers for Justice, a statewide organization of Black workers in North Carolina, as well as a regional Vice President of the UE Local 150, the North Carolina public service workers union. Both organizations are active in the Moral Mondays movement, which has vocally resisted North Carolina's refusal to expand Medicaid under the Affordable Care Act. Smith believes that North Carolina's proposal to further restrict Medicaid is directly connected to the GOP's recently passed tax bill.
"This is an attack on poor people and working-class people. It's a way to cut back spending on the American people in order to pay for tax cuts for corporations and the wealthy," says Smith. ​"Look at the changes they made to TANF [Temporary Assistance for Needy Families] when they started requiring people to show income. Studies showed it did not increase hourly wages. It did not make employment any more possible."
The Center on Budget and Policy Priorities has reported that adding work requirements to cash assistance programs such as TANF has had the effect of moving people off of benefits without providing other long-term, stable income, leaving a ​"substantial share of families worse off."
Bill Higgins, an advocate with Homeless Voices for Justice in Maine, points to the impact of work requirements on the SNAP food assistance program in the state, which led to more than 9,000 people losing benefits when the requirements went into effect in 2015. While rates of food insecurity are falling in most states, in Maine those rates are rising, and currently sit higher than the national average.
"People will absolutely lose their benefits," Higgins says of the new Medicaid requirements. He argues that people experiencing homelessness need housing and healthcare in order to obtain a job. ​"Getting people into a home need to be a first step. There are barriers to employment just from being homeless. Taking away a benefit that helps them stay healthy is not going to help people get out of homelessness."
Homeless Voices for Justice has rallied against other proposed changes to Medicaid in Maine, including mandatory premiums and co-pays. Higgins says the organization is committed to fighting the new work requirements as well.
Many supporters of these new work requirements, including Kentucky's Republican Governor Matt Bevin, admit that such changes will result in people losing benefits. Bevin's administration estimates that nearly 100,000 people will lose access to Medicaid in the five years after the requirement goes into effect. This willingness to throw people off of coverage demonstrates that supporters of the work requirement are more interested in gutting Medicaid than in increasing either employment or healthcare access.
The Trump administration, for its part, appears willing to ignore studies showing that individuals thrown off of Medicaid will have no other access to care, and as a result could face serious illness and premature death. After pushing through a tax bill that will throw 13 million Americans off of healthcare, these new changes to Medicaid are further proof that the administration is willing to pursue an agenda of tax cuts for the rich while low-income Americans are forced to pay the price.
Meaghan LaSala
organizes for health care justice with the Southern Maine Workers' Center. Her writing has appeared in Dispatch, Alternet, and YES! Magazine.