Trump Wants To Privatize Air Traffic Control. What Could Possibly Go Wrong?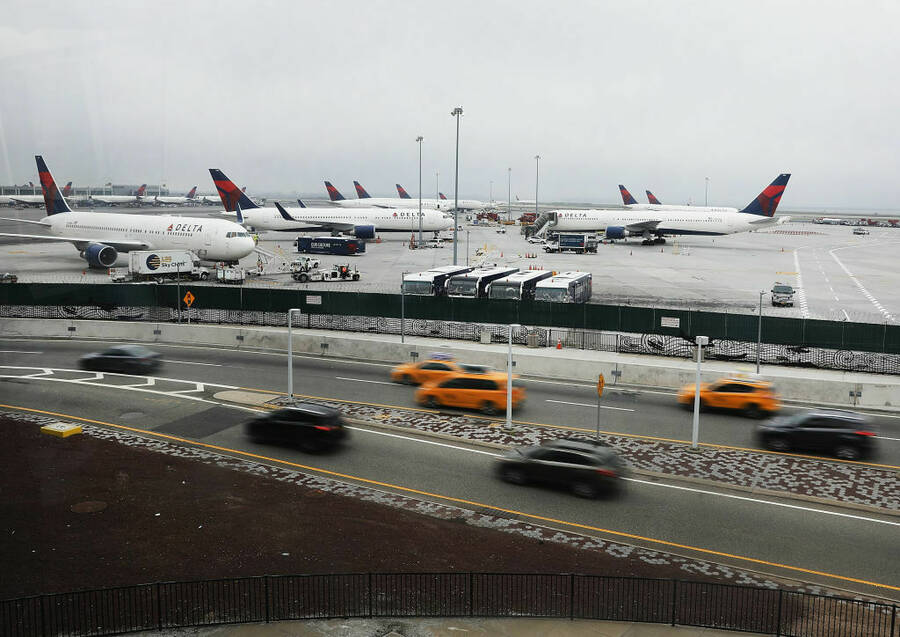 Promis­ing ​"cheap­er, faster and safer trav­el," the Trump admin­is­tra­tion announced a plan this week to pri­va­tize the nation's air traf­fic con­trol system.
The announce­ment Mon­day marked the first day of the administration's ​"infra­struc­ture week," a series of pub­lic­i­ty events around one of the only areas of the president's agen­da that has intrigued some union lead­ers and Demo­c­ra­t­ic legislators.
What they had hoped for was an increase in pub­lic spend­ing to cre­ate good jobs and repair our nation's trans­porta­tion sys­tems. What Trump wants is to give pub­lic assets away to cor­po­rate inter­ests, while reduc­ing pay and ben­e­fit stan­dards for workers.
The offi­cial jus­ti­fi­ca­tion for pri­va­tiz­ing air traf­fic con­trol is to speed the con­ver­sion from a radar-based sys­tem to a more accu­rate GPS one. The Fed­er­al Avi­a­tion Admin­is­tra­tion (FAA) has been con­vert­ing the sys­tem, but it does not antic­i­pate fin­ish­ing the job until 2020. An actu­al invest­ment in infra­struc­ture could give the FAA the resources it needs to do it faster, but if Repub­li­can politi­cians have any true reli­gion, it is belief in the mag­ic of the ​"free" market.
Unfriend­ly skies
The Trump administration's announce­ment comes at a time when the pub­lic has his­tor­i­cal­ly low lev­els of con­fi­dence in our unreg­u­lat­ed, pri­vate, for-prof­it air trav­el indus­try. An inci­dent in April in which a physi­cian was dragged off of an over­booked Unit­ed flight aroused pub­lic out­rage and fair­ly com­mon agree­ment that fly­ing in Amer­i­ca has become, to bor­row from Stephen Col­bert, ​"a trip up the Devil's but­t­hole in a fly­ing alu­minum suppository."
While always pri­vate­ly oper­at­ed, the air­line indus­try was once heav­i­ly reg­u­lat­ed by fed­er­al author­i­ties who deter­mined which air­ports each air­line could serve and even how much they could charge cus­tomers. The Air­line Dereg­u­la­tion Act of 1978 was tout­ed with sim­i­lar promis­es of being some­how bet­ter and cheap­er and offer­ing more options.
Pri­vate sec­tor cor­po­ra­tions' first pri­or­i­ty is to turn a prof­it — not to serve the pub­lic. The dereg­u­lat­ed air­lines have been accused of col­lud­ing to jack up fares and fees and lim­it ser­vice to unprof­itable loca­tions. They rou­tine­ly over­book flights and bump pay­ing cus­tomers off of flights. Seat size and legroom rapid­ly approach Lil­liput­ian pro­por­tions, unless one is will­ing to pay more for an ​"upgrade." Indeed, the unreg­u­lat­ed air­line indus­try has so suc­cess­ful­ly mon­e­tized its greedy refusal to ensure basic lev­els of pas­sen­ger com­fort that if they all insti­tut­ed a $25 ​"No Face-Punch Fee" tomor­row, many of us would sigh, shrug and pay it.
And Trump wants to hand these jack­als the con­trol over where, when and how quick­ly planes can move from point A to point B, when their pri­ma­ry moti­va­tion will be sav­ing two min­utes and $10 with each deci­sion?! No thanks.
Echoes from the past
Trump's mad plan to wreck the air traf­fic con­trol sys­tem brings to mind the last time a feck­less actor threat­ened everyone's safe­ty with a wan­ton dis­re­gard for the pro­fes­sion­al skills and expe­ri­ence of air traf­fic con­trollers. It also hap­pened in the first year of his presidency.
In 1981, Ronald Rea­gan inher­it­ed an unset­tled con­tract dis­pute with the Pro­fes­sion­al Air Traf­fic Con­trollers Orga­ni­za­tion (PAT­CO). Find­ing the Carter admin­is­tra­tion — the same one that dereg­u­lat­ed the air­line indus­try — to be a stub­born­ly recal­ci­trant employ­er, PAT­CO actu­al­ly endorsed Rea­gan in the 1980 elec­tion (hey, he was a for­mer union pres­i­dent). Reagan's admin­is­tra­tion repaid that favor by dis­miss­ing the union's demands for more rea­son­able hours and bet­ter equipment.
So PAT­CO went on strike. As fed­er­al employ­ees, they had no legal right to strike — a fact that the new pres­i­dent remind­ed them of with an order to return to work with­in 48 hours or be fired.
Reagan's fir­ing of the strik­ing air traf­fic con­trollers was a sig­nal event in labor rela­tions. Pri­vate sec­tor employ­ers soon fol­lowed suit by bar­gain­ing their unions to impasse over con­ces­sion­ary demands, forc­ing them out on strike, per­ma­nent­ly replac­ing the work­ers and final­ly decer­ti­fy­ing their bar­gain­ing units.
Air traf­fic con­trollers even­tu­al­ly orga­nized a new union, the Nation­al Air Traf­fic Con­trollers Asso­ci­a­tion (NAT­CA), which was cer­ti­fied 30 years ago this month. But the work of air traf­fic con­trollers remains incred­i­bly stress­ful and under­staffed. If Trump's plan is suc­cess­ful there is no guar­an­tee that the new pri­vate oper­a­tor will retain the cur­rent work­force. Indeed, there is a good deal of incen­tive to hire few of the work­ers, tear up the union con­tract and low­er pay and ben­e­fits for new, less expe­ri­enced workers.
But, if NAT­CA could rebuild from the PAT­CO deba­cle then it seems like­ly that some union would orga­nize the pri­va­tized air traf­fic con­trollers. If that hap­pened, the work­ers would find them­selves in an iron­ic and aus­pi­cious posi­tion. A pri­va­tized work­force would find itself reg­u­lat­ed by a set of laws that enter­tain much more of a for­mal right to strike. If pushed too far by the pri­va­tiz­ers on low wages, low staffing and tech­nol­o­gy that doesn't keep up with the times, employ­ees could go on strike — for their own work­ing con­di­tions and, per­haps, for the safe­ty and dig­ni­ty of air pas­sen­gers everywhere.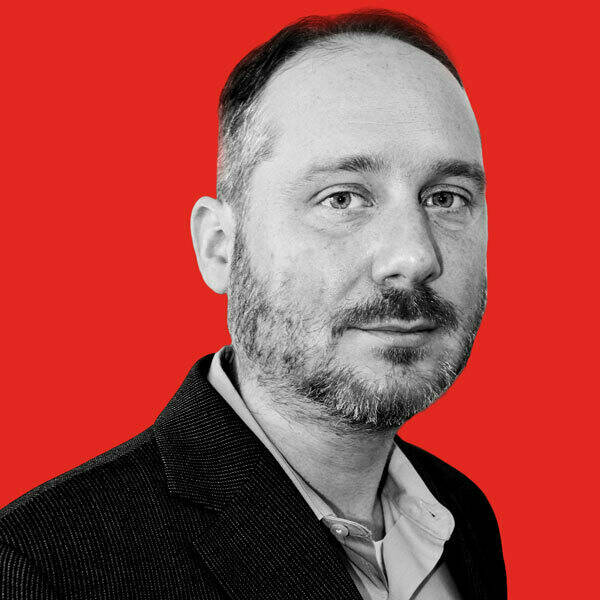 Shaun Rich­man
is an In These Times con­tribut­ing writer and the Pro­gram Direc­tor of the Har­ry Van Ars­dale Jr. School of Labor Stud­ies at SUNY Empire State Col­lege. His Twit­ter han­dle is @Ess_Dog.