This Novem­ber, moments before mil­lions of vot­ers flock to the polls to elect America's 44th pres­i­dent, law enforce­ment offi­cials will make their 20 mil­lionth mar­i­jua­na arrest.
Young people suffer the most under anti-pot laws, but they lack the financial means and political capital to lobby politicians to change them.
Yet in the days lead­ing up to this appalling mile­stone, it's unlike­ly either can­di­date will call for – or even so much as enter­tain – any change in U.S. pot poli­cies. It's even less like­ly the main­stream media will care.
Since the ear­ly ​'90s, the total num­ber of Amer­i­cans bust­ed annu­al­ly for pot has near­ly tripled. In 1991, police arrest­ed a mod­ern low of 288,000 peo­ple for minor mar­i­jua­na vio­la­tions in the Unit­ed States, accord­ing to the FBI's annu­al Uni­form Crime Report. By 2006 (the last year for which data is avail­able), a record 830,000 peo­ple were arrest­ed. (Of those arrest­ed, an esti­mat­ed 90 per­cent are charged with minor pos­ses­sion – not traf­fick­ing, cul­ti­va­tion or sale.)
That's one Amer­i­can arrest­ed for pot every 38 seconds.
Yet despite this mas­sive increase in arrests – by con­trast, fed­er­al sta­tis­tics indi­cate that adult mar­i­jua­na use has remained fair­ly sta­ble over the past decade – the mass media and Con­gress con­tin­ue to ignore the story.
By doing so, they ignore the plight of mil­lions of Amer­i­cans who suf­fer sig­nif­i­cant sanc­tions and hard­ships because of pot-relat­ed run-ins with law enforce­ment. These penal­ties include pro­ba­tion and manda­to­ry drug test­ing; loss of employ­ment; loss of child cus­tody; removal from sub­si­dized hous­ing; asset for­fei­ture; loss of stu­dent aid; loss of vot­ing priv­i­leges; loss of adop­tion rights; and loss of cer­tain fed­er­al wel­fare ben­e­fits, such as food stamps.
Some Amer­i­cans serve time for pot. Near­ly 13 per­cent of state inmates and 12.4 per­cent of fed­er­al inmates are incar­cer­at­ed for mar­i­ju­na-relat­ed drug vio­la­tions, accord­ing to a 2006 Bureau of Jus­tice Sta­tis­tics report. (The report did not include the esti­mat­ed per­cent­age of inmates incar­cer­at­ed in coun­ty jails for pot-relat­ed offenses.)
In human terms, this means that some 34,000 state inmates and an esti­mat­ed 11,000 fed­er­al inmates are serv­ing time behind bars for vio­lat­ing mar­i­jua­na laws.
In fis­cal terms, this means U.S. tax­pay­ers are spend­ing more than $1 bil­lion annu­al­ly to imprison pot offenders.
The front-end crim­i­nal jus­tice costs – such as the num­ber of hours a police offi­cer must put in to arrest and process the aver­age pot offend­er – is far greater. Some researchers, such as Har­vard Uni­ver­si­ty econ­o­mist Jef­fery Miron, esti­mate it at upward of $7 bil­lion a year.
But the finan­cial and social costs tell only part of the story.
Up to 70 per­cent of all indi­vid­u­als in drug treat­ment for pot are placed there by the crim­i­nal jus­tice sys­tem, accord­ing to sta­tis­tics pub­lished by the U.S. Sub­stance Abuse and Men­tal Health Ser­vices Admin­is­tra­tion. In oth­er words, these indi­vid­u­als were ordered by a judge (or a drug court) to attend ​"rehab" in lieu of jail, or as a require­ment of their pro­ba­tion. Of those enrolled in treat­ment, fed­er­al sta­tis­tics indi­cate that more than one in three had not even used mar­i­jua­na in the 30 days pri­or to their admission.
Yet, disin­gen­u­ous­ly, the White House argues that these ris­ing admis­sion rates jus­ti­fy the need to con­tin­ue arrest­ing cannabis users, even though the pol­i­cy, not the drug, is fuel­ing the surge in drug treat­ment. At the same time, thou­sands of Amer­i­cans seek­ing – and need­ing – drug treat­ment are denied because facil­i­ties lack bed space.
Equal­ly trou­bling yet sel­dom dis­cussed pub­licly is the real­i­ty that mar­i­jua­na enforce­ment dis­pro­por­tion­ate­ly affects cit­i­zens by age. Accord­ing to data com­piled by the FBI, 74 per­cent of all Amer­i­cans bust­ed for pot are under 30. One out of four is 18 or younger.
We now have a gen­er­a­tion (or two) that is so alien­at­ed that many young peo­ple believe the police are an instru­ment of their oppres­sion rather than their protection.
While young peo­ple suf­fer the most under cur­rent anti-pot laws, they lack the finan­cial means and polit­i­cal cap­i­tal to influ­ence politi­cians to chal­lenge them. They also lack the mon­ey to ade­quate­ly fund the drug law reform move­ment at a lev­el nec­es­sary to rep­re­sent and pro­tect their interests.
As a result, mar­i­jua­na arrests con­tin­ue to climb unabat­ed. And few in the main­stream press – and even few­er law­mak­ers – feel any suf­fi­cient polit­i­cal pres­sure to address it.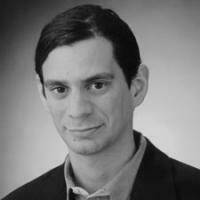 Paul Armen­tano
is deputy direc­tor of NORML and the NORML Foun­da­tion in Wash­ing­ton, D.C. His writ­ing has appeared in the
Wash­ing­ton Post
,
Chris­t­ian Sci­ence Mon­i­tor
and Huff­in­g­ton­Post, among oth­er publications.