Twilight of the Social Critics
David Brooks' latest book, The Social Animal, does not bode well for post-crisis America.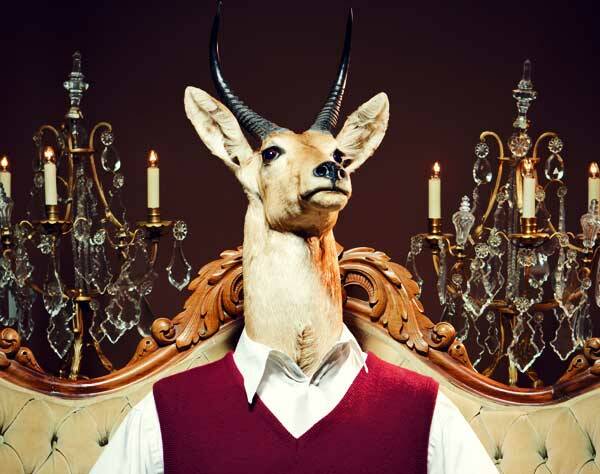 When Amer­i­ca has had to stir itself out of calami­ty – or even just nav­i­gate its way from one calami­ty to the next – the cul­tur­al scene usu­al­ly comes in for a bout of sear­ing self-inspec­tion. The psy­chic foun­da­tions of the Civ­il War were famous­ly root­ed, at least in terms of the North­ern abo­li­tion­ist sen­si­bil­i­ty, in Har­ri­et Beech­er Stowe's Vic­to­ri­an melo­dra­ma Uncle Tom's Cab­in. Pro­gres­sive reform­ers found a com­mon refrain of nation­al improve­ment in Her­bert Croly's The Promise of Amer­i­can Life – a book that, for bet­ter and worse, has graced suc­ces­sive lib­er­al gen­er­a­tions with the mag­a­zine also launched under Croly's overex­u­ber­ant direc­tor­ship, The New Repub­lic. And the very idea of the Gild­ed Age sprang out of a satir­i­cal nov­el of the same name by Mark Twain and Charles Dudley.
David Brooks has given us a dystopian vision of how a world starved of genuine social criticism can make idiots of us all.
Arguably, this tra­di­tion stretched back to the country's colo­nial past, when Puri­tan divines would deliv­er scorch­ing jere­mi­ads – prophet­ic ser­mons, often coin­cid­ing with elec­tion days – to bemoan the state of the col­lec­tive soul and enu­mer­ate the ghast­ly sins of the social order, all with the aim of recall­ing the believ­ing com­mu­ni­ty to a renewed sense of purpose.
It's hard to account, then, for the com­plete absence of any­thing resem­bling pur­pose­ful social crit­i­cism in the wake of the eco­nom­ic near-death expe­ri­ence known as the finan­cial col­lapse of 2008. Oh, there's been no short­age of jour­nal­is­tic accounts of the Great Wall Street Guig­nol of the aughts that cer­e­mo­ni­ous­ly dumped so much of our pro­duc­tive life into history's dust­bin. But even amid that pub­lish­ing boun­ty, you'd be hard-pressed to come up with any hon­est self-account­ing on the lev­el of Michael Lewis's 1989 bond-trad­ing con­fes­sion­al, Liar's Pok­er – let alone a broad­er social indict­ment on the order of Hen­ry Demarest Lloyd's Wealth Against Com­mon­wealth or James Agee's Let Us Now Praise Famous Men.
Indeed, the arma­ture of America's patho­log­i­cal­ly upward-striv­ing lit­er­a­ture of self-improve­ment con­tin­ues to hum along with­out the mer­est sug­ges­tion of nation­al soul-bar­ing or breast-beat­ing. Mal­colm Glad­well – whose placid, empir­i­cal­ly chal­lenged fables of indi­vid­ual uplift ren­der him pret­ty much the polar oppo­site of a jere­mi­adist – plods dili­gent­ly on in search of the next big coun­ter­in­tu­itive case study in mar­ket savvy. Inter­net char­la­tans like Clay Shirky and Kevin Kel­ly con­tin­ue, amaz­ing­ly, to pro­nounce all agents of nondig­i­tal cul­ture – from print jour­nal­ism to the nation-state – a dead let­ter, even as wars, finan­cial pan­ics, and nat­ur­al dis­as­ters con­tin­ue claim­ing lives and liveli­hoods in a ris­ing pitch just beyond Sil­i­con Valley's com­pla­cent­ly hum­ming servers. It's very much as if the U.S. cul­ture indus­try has greet­ed the wake-up call of a cri­sis in spec­u­la­tive cap­i­tal­ism by down­ing a fist­ful of Ambien.
In this, as in so many oth­er symp­toms of our nation­al dis­tem­per, New York Times colum­nist David Brooks is our age's rep­re­sen­ta­tive thinker. In the depths of the present cri­sis, Brooks – the author of two ear­li­er impres­sion­is­tic and deeply insu­lar Baedek­ers of Amer­i­can con­sumer cul­ture, Bobos in Par­adise and On Par­adise Dri­ve – has pro­duced The Social Ani­mal, a sham­bol­ic overview of research on the alleged neu­ro­bi­o­log­i­cal foun­da­tions of human suc­cess and fail­ure, pre­sent­ed in the form of a didac­tic nov­el in the tra­di­tion of Jean-Jacques Rousseau's Emile and Samuel Richardson's Claris­sa. But where those ear­ly mod­ern and Enlight­en­ment char­ac­ter stud­ies sought to illu­mi­nate the deep­er ground­ing of human nature in rea­son and civic moral­i­ty, Brooks' aim in trac­ing the careers of the smug­ly over­achiev­ing Harold and Eri­ca is both a ​"defense of progress" and a por­trait of human­i­ty as ​"spir­i­tu­al Grand Cen­tral Sta­tions." In Brooks' view humans are ​"com­mu­ni­ca­tion cen­ters" that process clus­ters of infor­ma­tion and learned behav­iors through their unfath­omably com­plex neur­al net­works: ​"We become ful­ly our­selves only through the ever-richen­ing inter­play of our networks."
On one lev­el, this is an unob­jec­tion­able – indeed, a banal – nar­ra­tive aim: Human con­scious­ness is indeed a mag­nif­i­cent­ly com­plex achieve­ment, as well as an ever-con­tin­gent work in progress – just as it's also rather drea­ri­ly self-evi­dent that high-octane Yup­pie mate­ri­al­ists have made an unhealthy fetish of gourmet food­stuffs and Pot­latch-style kitchen ren­o­va­tions, the cen­tral insight of Brooks' bal­ly­hooed break­through 2000 study, Bobos in Par­adise.
Yet in a broad­er sense, Brooks' lov­ing por­tray­al of the great human cog­ni­tive adven­ture serves an all-too-plain polit­i­cal agen­da, which the author makes clear as his tale unfolds. Com­par­ing the child­hoods of his ide­al-type cou­ple, he notes that the pri­va­tion Eri­ca expe­ri­enced in her hard-luck low­er-mid­dle-class child­hood trans­lat­ed into a great cul­tur­al deficit – and there­fore, a key obsta­cle to her indi­vid­ual suc­cess. Grow­ing up in a ​"dis­rupt­ed world" meant that Eri­ca was like­li­er to expe­ri­ence height­ened ​"stress-hor­mone lev­els" – a con­di­tion that ​"affects a vari­ety of cog­ni­tive sys­tems, includ­ing mem­o­ry, pat­tern aware­ness, cog­ni­tive con­trol …and ver­bal facil­i­ty." Tra­di­tion­al two-par­ent fam­i­lies are also in short sup­ply in down­ward­ly mobile cul­tures, and as Brooks fas­tid­i­ous­ly, and not a lit­tle absurd­ly, notes, ​"Research with small mam­mals has found that ani­mals raised with­out a father present were slow­er to devel­op neur­al con­nec­tions than those raised with a father present, and as a result have less impulse con­trol." There­fore, it stands to rea­son, Brooks writes:
It is not only a short­age of mon­ey and oppor­tu­ni­ty. Pover­ty and fam­i­ly dis­rup­tion can alter the uncon­scious – the way peo­ple per­ceive and under­stand the future and their world. … As Nobel Prize-win­ning econ­o­mist James J. Heck­man had found, 50 per­cent of life­time-earn­ings inequal­i­ty is deter­mined by fac­tors present in the life of a per­son by age eigh­teen. Most of these dif­fer­ences have to do with uncon­scious skills – that is, atti­tudes, per­cep­tions, and norms.
In oth­er words, we are in the land of the great con­ser­v­a­tive will-o-the-wisp known as ​"social cap­i­tal" – the stub­born­ly extra­ma­te­r­i­al sources of depri­va­tion that crud­er pop­ulist souls might rec­og­nize as a sim­ple gap in class-deter­mined life chances, no mat­ter how the neur­al path­ways of small­er mam­mals may form. Even tak­ing Brooks' grandiose-sound­ing claim for the fatal social cap­i­tal gap at face val­ue, what does it real­ly mean for ​"50 per­cent of life­time earn­ings inequal­i­ty" to be pre­de­ter­mined in one's teens? Pre­sum­ably, it means that Amer­i­can chil­dren are denied access to social­ly ben­e­fi­cial cog­ni­tive net­works on the basis of their social class, since our pub­lic school sys­tems are fund­ed by prop­er­ty tax­es (and our pri­vate ones have even steep­er class-based bar­ri­ers to entry), since two-par­ent fam­i­lies tend to pre­dom­i­nate in con­di­tions of com­par­a­tive eco­nom­ic secu­ri­ty, and since noth­ing reduces the old stress-hor­mone lev­els like a full larder, a bevy of well-fund­ed extracur­ric­u­lar pur­suits and a bat­tery of PlaySta­tion games. And even with the sto­ried ear­ly-devel­op­ment-half-of-earn­ings-inequal­i­ty prim­ly account­ed for, where, exact­ly, does the remain­ing 50 per­cent come from, if not unlove­ly, extracog­ni­tive sources like, say, preda­to­ry real-estate lend­ing, dein­dus­tri­al­iz­ing trade poli­cies, extor­tion­ate increas­es in col­lege tuition or pub­lic-sec­tor union-bust­ing? The lov­ing­ly adum­brat­ed gaps in social or cul­tur­al cap­i­tal one finds in accounts of inequal­i­ty like Brooks' almost always lead – on clos­er scruti­ny – to plain old gaps in, you know, capital.
But that vul­gar obser­va­tion will nev­er do in the ethe­re­al world of Brook­sian cul­ture cau­sa­tion. Thus Eri­ca is able to con­quer her inher­it­ed cog­ni­tive deficits via the cul­tur­al­ly inflect­ed learn­ing toolk­it she acquires at – you guessed it – an urban char­ter school. And thus Brooks is able to con­fi­dent­ly pro­pel his pro­tag­o­nists for­ward as the kind of accom­mo­dat­ing social back­ground that he knows best. They are mod­el achiev­ers, always alert to the next cog­ni­tive advan­tage com­ing down the pike, and for­ev­er fix­ing their eyes on the main chance – even as they reck­on with crip­pling per­son­al set­backs like alco­holism or the pre­ma­ture deaths of fam­i­ly mem­bers. By erect­ing his lead char­ac­ters as pure avatars of the suc­cess eth­ic, Brooks also sys­tem­at­i­cal­ly drains them of most rec­og­niz­able human traits and com­pelling emo­tion­al inter­est – a sin­gu­lar odd­i­ty in a book bear­ing the sub­ti­tle ​"the hid­den sources of love, char­ac­ter and achievement."
Then again, read­ers are hard pressed to feel much stake in the saga of Harold and Eri­ca, for the sim­ple rea­son that Brooks has delib­er­ate­ly con­struct­ed both char­ac­ters to hov­er in curi­ous sus­pen­sion above the actu­al social con­di­tions that shape them. They resem­ble noth­ing so much as the infan­tilized ​"pre­cogs" main­tained in sooth­ing amni­ot­ic pools as they fore­cast future crimes in Steven Spielberg's dystopi­an sci-fi movie Minor­i­ty Report. That film – cribbed from a para­noiac short sto­ry from the dis­turbed pen of sci-fi mas­ter Philip K. Dick – shares a great deal in com­mon with the social world in The Social Ani­mal. In both stud­ies, all social virtues and allo­ca­tions of col­lec­tive resources are her­met­i­cal­ly pre­de­ter­mined; cul­tur­al peace is secured via indi­vid­u­al­ly cus­tomized, just-in-time ad pitch­es (of the sort that now rou­tine­ly turn up in Google search­es); and cog­ni­tion is the going cur­ren­cy of social pow­er. The dif­fer­ence is that Dick was a social crit­ic as well as a sci-fi fab­u­list, and so knew how to ground his tale as a dark con­flict of insti­tu­tion­al imper­a­tives, abet­ted by the sort of human iner­tia that the pre­cogs signify.
Unlike the movie Minor­i­ty Report, which has an artic­u­late if dis­ori­ent­ed pre­cog played by the fetch­ing British actress Saman­tha Mor­ton, Dick's orig­i­nal sto­ry por­trays the aso­cial pre­cogs as gib­ber­ing mutants, ​"impris­oned in their spe­cial high-back chairs, held in one rigid posi­tion by met­al bands and bun­dles of wiring clamps. Their phys­i­cal needs were tak­en care of auto­mat­i­cal­ly. They had no spir­i­tu­al needs. Veg­etable-like, they mut­tered and dozed and exist­ed. Their minds were dull, con­fused, lost in shad­ows." One can't help feel­ing that for all the cre­den­tialed priv­i­lege and con­fi­dent plan­ning that con­sume Harold and Eri­ca in The Social Ani­mal, they are like­wise shorn of any mean­ing­ful human agency. It bears remem­ber­ing, after all, that the word ​"idiot" comes from an ancient Greek term sig­ni­fy­ing a per­son with­out a pub­lic life – and, if noth­ing else, David Brooks has giv­en us a dystopi­an vision of how a world starved of gen­uine social crit­i­cism can make idiots of us all.