Rank-and-File Rail Workers Rebel Against Single-Person Crews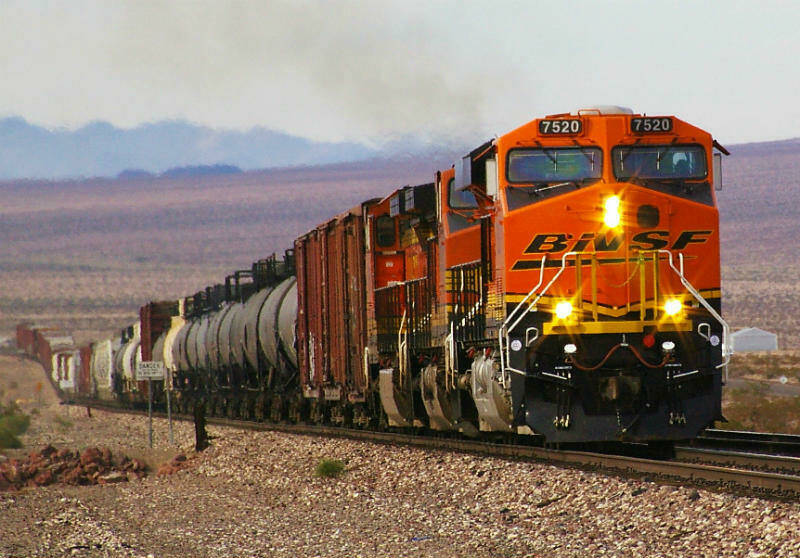 Rail­road work­ers scored a vic­to­ry last week in a years-long bat­tle over the intro­duc­tion of sin­gle-per­son crews on freight trains, a move that rail­road work­ers say is a recipe for dis­as­ter. On Sep­tem­ber 10, a unit of the Inter­na­tion­al Asso­ci­a­tion of Sheet Met­al, Air and Rail Trans­porta­tion Work­ers (SMART) union announced that mem­bers had vot­ed down a pro­posed con­tract which would have allowed the rail­road com­pa­ny BNSF to run more than half its trains with just one work­er on board.
BNSF and oth­er rail­road com­pa­nies assert that automa­tion and mod­ern con­trols on tracks mean freight trains can be safe­ly and effi­cient­ly oper­at­ed by only one engi­neer, a change that would essen­tial­ly elim­i­nate the posi­tion of the conductor.
Rail­road work­ers, how­ev­er, say that hav­ing only one per­son on trains that are often more than a mile long is a safe­ty risk for work­ers and com­mu­ni­ties alike, espe­cial­ly as more and more trains are involved in car­ry­ing explo­sive crude oil cross-coun­try. The intro­duc­tion of sin­gle-per­son crews would fur­ther a long­stand­ing push by indus­try to reduce the num­ber of work­ers need­ed to oper­ate trains; cur­rent­ly most freight trains have a con­duc­tor and an engi­neer, but in decades past crews of three to five peo­ple were com­mon. An indus­try shift to sin­gle-per­son crews would like­ly mean sig­nif­i­cant job loss­es, and sig­nif­i­cant sav­ings for rail­roads on labor costs.
Cur­rent­ly the major rail­roads like BNSF are not using sin­gle-per­son crews, but small­er rail­roads are. The July 2013 Lac-Megan­tic dis­as­ter in Que­bec, in which a train derailed and caused a dead­ly explo­sion, brought increased scruti­ny of sin­gle-per­son crews.
The con­tract between the union and BNSF had been nego­ti­at­ed by a union lead­er­ship body known as the dis­trict com­mit­tee, SMART GO-001, rep­re­sent­ing about 3,000 con­duc­tors, brake­men and switch­men in mul­ti­ple states. Lead­ers of Rail­road Work­ers Unit­ed (RWU), a nation­al orga­ni­za­tion that includes mem­bers from the country's 13 dif­fer­ent rail­road labor unions, said that SMART GO-001 lead­er­ship had pushed for approval of the sin­gle-per­son crew pro­vi­sion, appar­ent­ly as a way to gain oth­er con­ces­sions from BNSF.
SMART's nation­al lead­er­ship oppos­es sin­gle-per­son crews, and sup­ports pro­posed fed­er­al leg­is­la­tion on the issue. The Rail Safe­ty Improve­ment Act (S. 2784) just intro­duced in the Sen­ate on Sep­tem­ber 10, and the Safe Freight Act (HR 3040), intro­duced in August 2013 in the House, would require two work­ers on any freight train.
In a state­ment on SMART's web­site, SMART Trans­porta­tion Divi­sion Pres­i­dent John Pre­visich says: ​"No one would per­mit an air­lin­er to fly with just one pilot, even though they can fly them­selves. Trains, which can­not oper­ate them­selves, should be no different."
In an email noti­fy­ing union mem­bers that the pro­posed con­tract had been vot­ed down, SMART GO-001 com­mit­tee gen­er­al chair­per­son Ran­dall Knut­son said, ​"Mov­ing for­ward, this office will noti­fy BNSF Labor Rela­tions that we remain open to infor­mal con­ver­sa­tion regard­ing these mat­ters, but will oppose any for­mal attempt by BNSF to serve notice to change our exist­ing crew con­sist agree­ments pri­or to the attri­tion of all pro­tect­ed employees."
In oth­er words, the lead­er­ship indi­cat­ed that it would not coop­er­ate with the com­pa­ny in push­ing sin­gle-per­son crews any longer. Knutson's email also said the lead­er­ship would be in touch with more details about the con­tract fight in com­ing weeks.
SMART GO-001 dis­trict com­mit­tee lead­ers did not return a phone mes­sage or emails for this story.
The pro­posed con­tract had also includ­ed ben­e­fits for work­ers, includ­ing three per­cent rais­es per year, $5,000 sign­ing bonus­es, poten­tial $100,000 buy­outs, faster accu­mu­la­tion of vaca­tion time and oth­er perks.
RWU lead­ers and spous­es of SMART rail­road work­ers who talked with Work­ing In These Times called the ben­e­fits ​"smoke and mir­rors" that were rel­a­tive­ly insignif­i­cant in the face of poten­tial lay­offs and safe­ty haz­ards raised by the sin­gle-per­son crew provision.
Under the pro­posed con­tract, con­duc­tors who would lose their posi­tions on trains would have the chance to become ​"mas­ter con­duc­tors" who would be tasked with dri­ving around to trains in need of assis­tance. The posi­tions would offer more reg­u­lar hours with steady pay and oth­er perks, but not every con­duc­tor removed from trains would be able to make the switch.
In an analy­sis of the pro­posed con­tract, RWU said that there would have been as many as 30 lay­offs for every con­duc­tor who became a mas­ter con­duc­tor. Mas­ter con­duc­tors would have been cho­sen based on senior­i­ty, mean­ing many young con­duc­tors would lose their jobs.
When Shawneen Fal­ck and her hus­band, a con­duc­tor based in Seat­tle, read the pro­posed con­tract, they were furi­ous. Tes­sa Hull and her hus­band, a rail­road work­er in Cre­ston, Iowa, felt the same way. The work­ers them­selves can­not speak pub­licly about the issue with­out risk­ing their jobs, both women said, so spous­es of rail­road work­ers quick­ly took the lead in the pub­lic fight.
Fal­ck and Hull told Work­ing In These Times that ​"imme­di­ate­ly" upon read­ing the pro­posed con­tract, which was post­ed online on July 25, they began let­ting oth­er union mem­bers and com­mu­ni­ty res­i­dents know about their con­cerns with one-man crews. Fal­ck launched a Face­book group called Spous­es & Fam­i­lies Against One-Man Crews, which now has over 5,800 ​"likes."
When her hus­band saw the pro­posed con­tract, "[he] was dev­as­tat­ed," says Fal­ck. ​"He real­ized, ​'My job will be gone, or if I make the cut I'll be in a car try­ing to find the trains when they're in trou­ble.' They'll be out on those treach­er­ous roads, in those treach­er­ous Wash­ing­ton pass­es, in our win­ters which are awful. It would have turned our con­duc­tors into van dri­vers, gofers. They were tak­ing the first respon­der off the train, which is the con­duc­tor. They'd be turn­ing our con­duc­tors into guinea pigs, putting their lives at risk. We said, ​'This can't happen.'"
Hull said the pro­posed con­tract made the mas­ter con­duc­tor job look attrac­tive, but it would be mean­ing­less for peo­ple like her hus­band – a con­duc­tor for five years – if they were laid off.
"It kind of hint­ed, ​'You will always have a job but won't have to work as much, you would be home at night, you would have a steady set sched­ule,'" she said. ​"As a rail­road­er you don't have a set sched­ule – but you know that when you hire on."
BNSF declined to answer ques­tions about the pro­posed con­tract or vote, but in a state­ment pro­vid­ed to In These Times, Vice Pres­i­dent of labor rela­tions John Fleps says, ​"As we have said from the begin­ning, it has ulti­mate­ly been up to the men and women of SMART-TD at BNSF to decide whether to pro­ceed with this agree­ment. They have decid­ed not to move for­ward at this time and we respect the process."
Rail­road work­ers view one-man crews as both a work­ers rights and pub­lic safe­ty issue. They stress that the change would put an unfair and dan­ger­ous bur­den on the engi­neers run­ning trains, as well as cre­at­ing a haz­ard for the gen­er­al pub­lic, giv­en that the risk of acci­dents is like­ly to be high­er when only one per­son is man­ning a train.
In the weeks after the pro­posed con­tract was post­ed, lead­ers of SMART GO-001 trav­eled around the coun­try to meet with union mem­bers. When they vis­it­ed Falck's and Hull's com­mu­ni­ties, they were met by res­i­dents hold­ing signs oppos­ing sin­gle-per­son crews, accord­ing to the two women.
Hull is the pres­i­dent of the union aux­il­iary com­mit­tee in Cre­ston, which she describes as ​"a town built by the rail­road." Her father has worked for the rail­road for four decades, and her ​"whole fam­i­ly is rail­road." Through­out the month of August, she explains, her fam­i­ly held signs and talked to com­mu­ni­ty com­mu­ni­ty about the sin­gle-per­son crew issue every Tues­day and Thurs­day night.
"The night the union gen­er­al chair­man came to speak, we had a huge group of peo­ple hold­ing signs let­ting them know we didn't want it to pass," she said. ​"The union was def­i­nite­ly try­ing to push [the pro­posed con­tract] through, to sway any­body and every­body. But [the local work­ers] were all very well-edu­cat­ed on the con­tract, they had been work­ing here long enough to know that stuff won't work."
Fal­ck said it is sig­nif­i­cant that rail­road work­ers who were not cov­ered by the pro­posed con­tract joined the effort to defeat it. Engi­neers and con­duc­tors are mem­bers of dif­fer­ent unions which are often at odds and pit­ted against each oth­er by rail­road com­pa­nies, many rail­road work­ers say. But Fal­ck, Hull and RWU lead­ers said that engi­neers were an impor­tant part of the oppo­si­tion, even though they poten­tial­ly could have got­ten salary increas­es for run­ning trains alone.
"For years they fought against each oth­er, but spous­es and fam­i­lies said, ​'There is no line – we're fight­ing for everybody's safe­ty,'" Fal­ck said. ​"And these guys need each oth­er. Oh man, they didn't want to be in that cab alone."
RWU leader J.P. Wright, a loco­mo­tive engi­neer for CSX in Ken­tucky, said the sit­u­a­tion with the con­tract sheds light on a larg­er prob­lem in the rail­road indus­try – the way con­tracts are nego­ti­at­ed by dis­trict com­mit­tees ​"in secret" with lit­tle input from mem­bers. Con­tract nego­ti­a­tions for rail­road work­ers are gov­erned by the Rail­way Labor Act, which Wright and oth­er lead­ers say has seri­ous flaws.
"All the bells and whis­tles they could pos­si­bly put on the con­tract were there – they did load this agree­ment up with a lot of good­ies," said Wright, a musi­cian who per­forms songs about the sin­gle-per­son crew issue. ​"Even so, they vot­ed it down. The very nature of how the con­tracts are being nego­ti­at­ed is what caused this prob­lem. The mem­ber­ship is nev­er cut into the process, into what exact­ly was being nego­ti­at­ed. If the mem­ber­ship would have known before­hand that this was what they were com­ing up with, they would have known a long time ago to say, ​'No, we don't want to do this.'"
Though they see the recent vote as a sig­nif­i­cant vic­to­ry on the sin­gle-per­son crew issue, RWU lead­ers think BNSF and oth­er rail­road com­pa­nies will con­tin­ue push­ing for sin­gle-per­son crews in oth­er con­tracts, includ­ing an ongo­ing bat­tle at the Wheel­ing & Lake Erie Rail­way in Ohio. RWU gen­er­al sec­re­tary and long­time rail work­er Ron Kaminkow said he thinks com­pa­ny offi­cials are like­ly to seek out indi­vid­ual dis­trict com­mit­tees they think are more open to nego­ti­at­ing and com­pro­mise, like the SMART-GO-001 leadership.
"Make no mis­take, this is not a nail in the cof­fin" of sin­gle-per­son crews, Kaminkow told In These Times. ​"The car­ri­ers have been push­ing this for years. It's not just going to go away. This is the open­ing shot in the esca­la­tion of the war."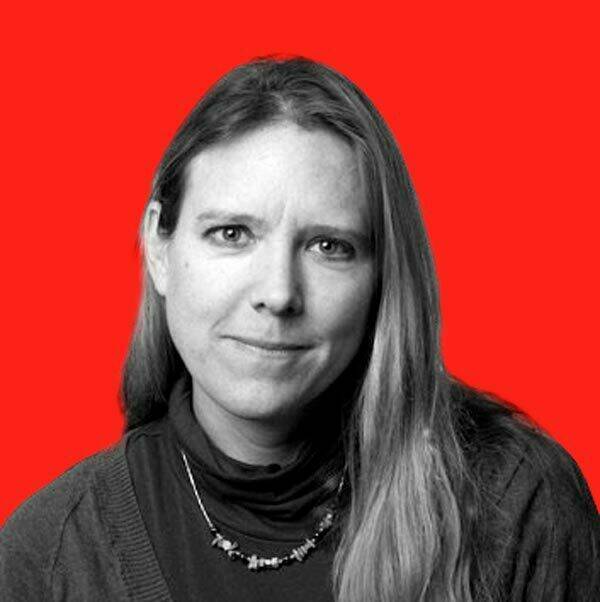 Kari Lyder­sen
is a Chica­go-based reporter, author and jour­nal­ism instruc­tor, lead­ing the Social Jus­tice
&
amp; Inves­tiga­tive spe­cial­iza­tion in the grad­u­ate pro­gram at North­west­ern Uni­ver­si­ty. She is the author of May­or
1
%: Rahm Emanuel and the Rise of Chicago's
99
%.