The time it takes to put on and take off work clothes and safety gear may seem negligible — but when you multiply those daily minutes by years and by 17,000-plus workers at 41 plants in 12 states, it adds up. That's why the huge poultry, beef and pork company Tyson Foods has agreed to pay $32 million as part of a settlement approved last week by a Georgia district court.
Payment for these minutes that are inarguably part of one's workday become even more important both pragmatically and in principle when you work for a meatpacking plant where the pay is low and the work is grueling and dangerous. Tyson admitted no wrongdoing with the settlement, which resulted from a lawsuit filed by the United Food and Commercial Workers International Union. The union says about 17,000 past and current Tyson workers will get about $1,000 each under the settlement, which also includes about $14.5 million in attorneys' fees.
Two years ago, the U.S. Department of Labor settled a similar suit in an Alabama district court, as a 2009 press release from the department explains:
The federal department alleged that Tyson Foods did not keep accurate records and failed to pay production line employees for the time they spend donning and doffing safety and sanitary gear, and performing other related work activities. The violations cover the period from the year 2000 to the present and affect approximately 3,000 current and former workers at the plant … The first jury trial, which began in February 2009, ended in a mistrial. The Labor Department chose to pursue a second trial in August 2009 to secure a ruling that Tyson was failing to compensate its employees lawfully.
In a statement, the UFCW heralded the recent settlement as a victory, saying:
Before these UFCW-initiated lawsuits began, meatpacking companies didn't pay workers for time spent taking the gear on and off, adding up to thousands of dollars of lost pay over years of work … These payments will inject much-needed money into America's rural economy and reward a hard-working and dedicated group of poultry workers … This lawsuit and the new pay practices in the meatpacking industry are just one way union workers raise standards for every worker in their industry, regardless of their union status.
As part of negotiations with the Labor Department and union, starting in December 2012, many Tyson workers will clock in before putting on their gear and clock out after taking it off.
Clashes with unions and the Labor Department are nothing new for Tyson, one of the world's largest meatpacking plants with about 117,000 employees worldwide. On Sept. 15, Tyson was ordered to pay $2.25 million to 1,650 women denied jobs in a gender discrimination ruling by the Labor Department, part of a program targeting companies that get federal contracts.
The Wall Street Journal explained:
The Labor Department, which has the authority to audit the hiring practices of companies that do business with the federal government, as Tyson Foods does, alleged that the company improperly rejected qualified female applicants seeking work at its plants in Joslin, Ill., West Point, Neb., Waterloo, Iowa and Denison, Iowa.
In a press release, Tyson denied there was discrimination at its plants. It said 66 percent of its employees are minorities and 28 percent are women, and its website lists a diverse workforce first on its list of core values, along with supporting religious faith and environmental sustainability. Workers at meatpacking plants generally tend to be predominantly immigrants, refugees and African Americans, but critics argue these demographics indicate not so much a commitment to diversity but rather the reality that white, U.S.-born workers are less willing to take these jobs at the pay offered than immigrants or African Americans in rural areas.
Meanwhile, Tyson's website extolls the Arkansas-based company's growth from a family-owned shoe-string chicken delivery operation to the world's largest poultry processor. It says:
We believe our triple bottom line success, including social progress, environmental excellence, and economic growth, will continue as we strive to do the right thing with respect to people, planet, and profit … Our Core Values and focus on sustainability guide our actions on important issues such as hunger relief, food safety, environmental protection and resource conservation, animal well-being, ethical business practices, the health and safety of our Team Members and returning a profit to our shareholders.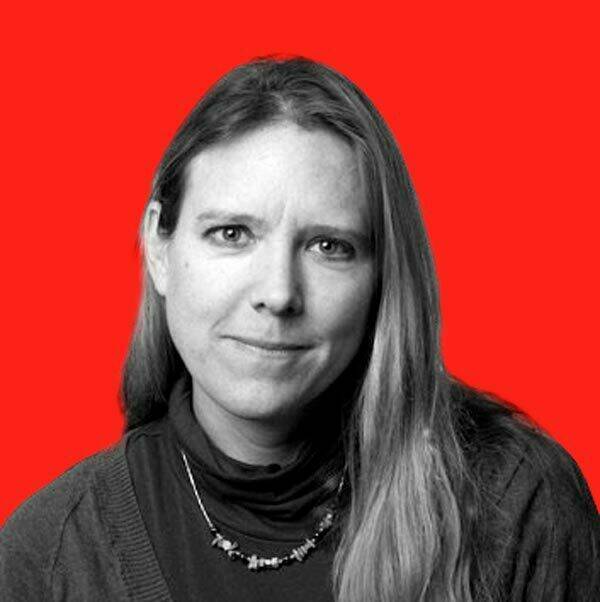 Kari Lydersen
is a Chicago-based reporter, author and journalism instructor, leading the Social Justice
&
amp; Investigative specialization in the graduate program at Northwestern University. She is the author of Mayor
1
%: Rahm Emanuel and the Rise of Chicago's
99
%.