Uber's Attempt To Silence Its Drivers May Have Just Backfired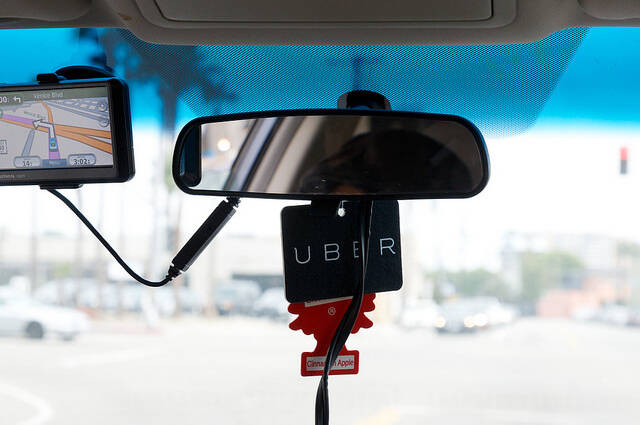 Much has been made over how Uber, the car service that enables users to hail a car within minutes of pressing a few keys on their smartphones, is jumpstarting the ​"gig-economy." Frequently lost amid the discussion over disrupting existing industries, however, is the fact that workers in this new economy often get the short-shrift. That fact was made extremely evident in a recent order against the company written by U.S. District Judge Edward M. Chen in which he found that the terms Uber imposes upon its drivers as a condition of driving for the company, including a forced arbitration clause, are unconscionable and unenforceable under California law. In plain English, he ruled that the provisions were so unfair and one-sided in favor of Uber that they could not be enforced in a court of law.
The case was brought by Ronald Gillette and Abdul Mohamed, who began driving for Uber in California in 2013 and in Boston in 2012, respectively. Not only do riders arrange their rides via smartphone, but drivers also arrange to work for Uber via smartphone. When Gillette and Mohamed decided to work for Uber, they logged on to the app to join the Uber ​"fleet" and a message popped up on their screens asking if they agree to ​"all the contracts" listed. If they indicated they agreed, another message popped up that said ​"PLEASE CONFIRM THAT YOU HAVE REVIEWED ALL THE DOCUMENTS AND AGREE TO ALL THE NEW CONTRACTS." The two choices were ​"YES, I AGREE" and ​"NO." After clicking the ​"YES, I AGREE" option, both Gillette and Mohamed gained access to the app and began driving for Uber.
Gillette was subsequently terminated by Uber because "'something had come up' on his consumer background report." Mohamed's access to the app was subsequently revoked ​"at least in part as a ​'result of information obtained [by defendants] through [a] Consumer Reporting Agency'," and he lost his ability to pick up passengers as an Uber driver. This was only the beginning of their troubles with Uber.
To understand how forced arbitration squeezes workers and deprives them of the protections otherwise guaranteed by law, we have to get into a bit of legalese. The terms to which Gillette and Mohamed agreed by clicking the ​"YES, I AGREE" option on their phones included a clause stipulating that any dispute between Uber and the driver will be resolved in an arbitration proceeding rather than in open court.
As almost any first year law student can tell you, a party is bound by the contract she signs. Even if a court determines that a contract was validly made, however, there are a number of bases upon which courts can deem contracts unenforceable. These include, among others, contracts considered to be against the law, contracts signed under duress and contracts that are unconscionable.
For example, a court wouldn't enforce a contract in which one party contracts with another to commit a crime because the agreement is against the law. A court would not enforce a contract signed by someone with a gun to their head as that would clearly constitute duress. Although there is no one test to determine if a contract is unconscionable, ​"gross inequality of bargaining power, together with terms unreasonably favorable to the stronger party," may lend credence to an argument that a contract or a particular clause within it is unconscionable.
After evaluating Uber's arbitration provision, Judge Chen found that the clause was, in fact unconscionable, and thus unenforceable. In coming to this decision, Judge Chen reviewed all of the language in Uber's contracts, taking readers of his opinion on a tour of the worst aspects of this one-sided deal.
First, the clause prohibited the plaintiffs from bringing enforcement actions on behalf of other individuals — an essential tool for enforcing civil rights laws — as provided for by California state law.
Second, the clause required the plaintiffs to pay a portion of the arbitrator's costs and fees, whereas in court they would not have to pay a judge for his or her time.
Third, the clause required that any arbitration proceeding be confidential, contrary to open access to court proceedings.
Fourth, in a brazen move, while Uber denied its drivers access to court and forced them to proceed to arbitration, it carved out a provision which enabled the company to bring a case in court under certain circumstances.
Fifth, and last, the provision allowed Uber to modify the terms of the contract at any time, without granting its drivers the same ability.
Arbitration is an alternative method of dispute resolution that bypasses our civil justice system. It can be an appropriate forum when it is knowingly and voluntarily agreed to by the individual as well as the company after a dispute arises.
But a recent study found that outcomes in arbitration for workers — win rates, damage awards, and settlement amounts — are starkly inferior to outcomes workers receive when they go to court. As one federal judge lamented in a forced arbitration case, ​"there is a reason that arbitration is the favored venue of many businesses for deciding employment disputes, and it is not to ensure that employees are afforded the best chance to have their claims adjudicated by a judge or jury picked from the community."
Arbitration proceedings are not governed by the same rules of procedure which exist in a court proceeding and are designed to ensure fairness and due process. For example, those who have been wronged are generally able to gain access to the key documents that the other side possesses and that are often crucial to prove their cases. In contrast, arbitration proceedings are often secret and deprive aggrieved individuals the opportunity to present their case to a jury of their peers. Because arbitration proceedings are secret and not public, they shield companies that break the law from public accountability and scrutiny. And arbitration clauses frequently prohibit individuals from appealing a ruling against them.
Even worse is the fact that forced arbitration clauses such as the one used by Uber are on the rise. In 2010, 27 percent of non-unionized workers—or 36 million people — were subject to forced arbitration clauses. That figure is likely much higher now as the Supreme Court has issued two decisions in recent years that have made arbitration even more favorable to employers.
Indeed, management-side attorneys have written about how forced arbitration clauses help their clients' bottom lines, especially those provisions that include language banning workers or consumers from joining together to form a class to obtain collective relief. A 2015 report by a national management firm shows that the percentage of employers using forced arbitration and class action bans more than doubled from 21% in 2011 to almost 46% in 2014.
If Uber had its way, its drivers would be bound to address disputes with the company through forced arbitration in a secret, private tribunal. The drivers would also be prohibited from joining together in class action suits — which is often the only way individuals can hold large companies accountable for their wrongdoing.
Thankfully, Judge Chen recognized the unfairness that ​"permeated" Uber's terms with Gillette, Mohamed, and the other drivers in their lawsuit and found it unenforceable. Uber has appealed the case to the Ninth Circuit Court of Appeals — remember, the kind of appeal that is not allowed under forced arbitration — so we will soon find out if other judges share Judge Chen's perspective on what is fair and what is not.
For the record, Uber doesn't stop at imposing forced arbitration on its drivers. Uber also refuses to classify its drivers as employees and treats them instead as independent contractors, who are not entitled to the rights and protections afforded employees. We need updated laws to handle these new employment arrangements that are becoming more and more frequent in our sharing economy. Until we have such laws, drivers like Gillette and Mohamed will not only be denied the basic rights and benefits associated with being classified as employees; they will continue to be subject to a sham system of justice in which they cannot have their claims heard in open court with the basic protections afforded by a court proceeding.
Clark Taylor
is the Paul H. Tobias Attorney Fellow at The Employee Rights Advocacy Institute For Law
&
Policy.