What Uber and the Koch Brothers Have in Common: A Plan to Destroy Public Transit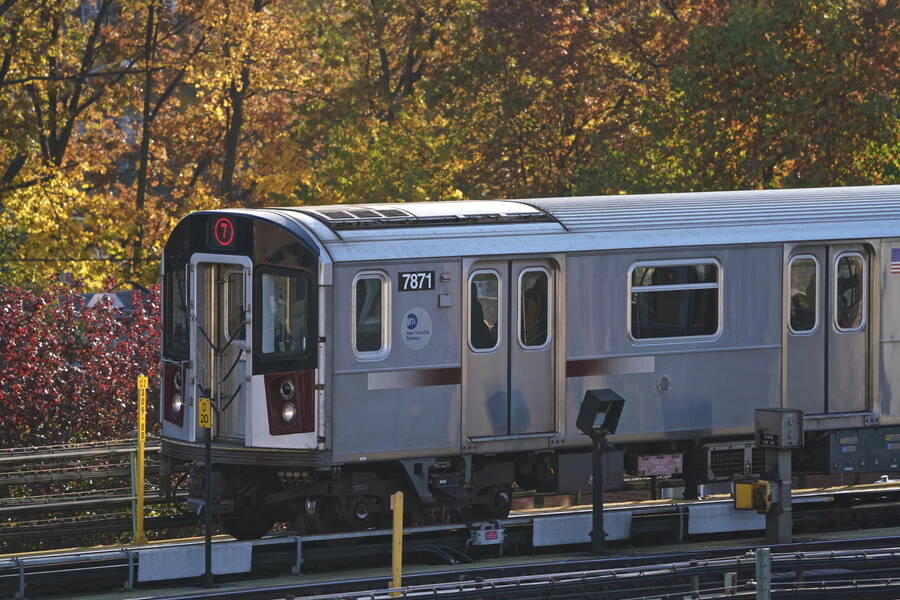 At first glance, the rideshare cor­po­ra­tion Uber couldn't appear more dif­fer­ent than con­ser­v­a­tive oil-mogul bil­lion­aires Charles G. and David H. Koch. Uber has hired numer­ous for­mer Demo­c­ra­t­ic Par­ty cam­paign man­agers and lob­by­ists and the company's CEO, Dara Khos­row­shahi, has pub­licly crit­i­cized the Trump admin­is­tra­tion, includ­ing over the trav­el ban on sev­er­al major­i­ty-Mus­lim coun­tries. The Kochs, mean­while, have gained a rep­u­ta­tion for bankrolling the Repub­li­can Party.
Yet Uber — the Sil­i­con Val­ley start­up-gone-pub­lic — shares at least one goal with the most promi­nent fun­ders of mod­ern con­ser­vatism: the destruc­tion of America's pub­lic transit.
While polar­iza­tion in the Unit­ed States is on the rise when it comes to met­rics like par­ty affil­i­a­tion and media con­sump­tion, there's a fright­en­ing lev­el of agree­ment in cor­po­rate Amer­i­ca, regard­less of par­ty loy­al­ty. Exam­in­ing where both Uber and the Koch broth­ers agree expos­es the con­sen­sus hid­ing beneath the sur­face of our cur­rent polit­i­cal grid­lock. Yes, rideshare cor­po­ra­tions and oil tycoons share a finan­cial inter­est in a car-cen­tric future. But both also lob­by for cor­po­rate tax cuts, dereg­u­la­tion and few­er rights and pro­tec­tions for work­ers. Both also envi­sion a soci­ety with weak­ened or nonex­is­tent pub­lic goods, part of a 40-year pri­va­ti­za­tion trend that's touched every­thing from pub­lic edu­ca­tion to water access. From this van­tage point, gov­ern­ment is, in fact, get­ting things done and solv­ing prob­lems — just for cor­po­rate Amer­i­ca rather than poor and work­ing people.
A close look at the grow­ing war on pub­lic tran­sit reveals the planks of this cor­po­rate consensus.
In doc­u­ments filed with the Secu­ri­ties and Exchange Com­mis­sion, Uber's exec­u­tives claim to see a ​"mas­sive mar­ket oppor­tu­ni­ty" in the esti­mat­ed 4.4 tril­lion miles trav­eled each year by peo­ple using pub­lic tran­sit across 175 coun­tries. The com­pa­ny con­tin­ues to heav­i­ly sub­si­dize per-ride costs to inflate its val­ue to investors and under­cut exist­ing options, despite bleed­ing bil­lions of dol­lars. ​"Uber is effec­tive­ly a mid­dle­man for a mon­ey trans­fer from ven­ture-cap­i­tal (VC) firms to con­sumers," writes James P. Sut­ton in Nation­al Review. Sim­ply put, effec­tive­ly sup­plant­i­ng the taxi indus­try wasn't enough: Uber plans on under­cut­ting pub­lic tran­sit to final­ly turn a profit.
For their part, the Koch broth­ers are fun­nel­ing mon­ey to their polit­i­cal action com­mit­tee (PAC), Amer­i­cans for Pros­per­i­ty, to kill pro­posed pub­lic tran­sit projects nation­wide. Last year, they led the charge in stop­ping a pop­u­lar $5.4 bil­lion tran­sit plan in Nashville, Ten­nessee, that had even been backed by a coali­tion of the city's busi­ness com­mu­ni­ty. The Kochs have fund­ed sim­i­lar anti-pub­lic tran­sit efforts in Arkansas, Ari­zona, Michi­gan, Utah and oth­er states.
Their stat­ed ratio­nale, of course, is low­er tax­es. Amer­i­cans for Pros­per­i­ty tried to kill a 2017 gas-tax plan in Indi­ana meant to raise a bil­lion dol­lars to invest in bus­es and infra­struc­ture, even though it was intro­duced by the state's GOP-led House of Rep­re­sen­ta­tives. Cut­ting tax­es is the Koch broth­ers' bread and but­ter. They con­tributed $20 mil­lion to help pass the Trump tax plan, which slashed tax­es for their pri­ma­ry busi­ness, Koch Indus­tries, by as much as $1.4 bil­lion a year.
Uber has joined the Koch broth­ers on this lib­er­tar­i­an cru­sade, using a cor­po­rate shell game to avoid pay­ing bil­lions in tax­es and lob­by­ing against tax­es and fees on rides across the globe.
The cor­po­rate behe­moths also share a stat­ed goal of ​"cut­ting red tape." The Koch broth­ers bankrolled the found­ing of the nation's first lib­er­tar­i­an think tank, the Cato Insti­tute, which sees ​"lim­it­ed gov­ern­ment," i.e., dereg­u­la­tion, as a key ingre­di­ent of free­dom. They also fund­ed the now-defunct Free­dom Part­ners, which devel­oped a road map that shaped the ear­ly days of the Trump administration's dereg­u­la­to­ry pol­i­cy agen­da. Uber, togeth­er with its main com­peti­tor Lyft, boast­ed more lob­by­ists in 2016 than Ama­zon, Microsoft and Wal­mart com­bined. As of June 2018, the two cor­po­ra­tions had con­vinced 41 state leg­is­la­tures and many local gov­ern­ments to pass leg­is­la­tion pro­tect­ing them from regulation.
Most impor­tant­ly, both the Koch broth­ers and Uber under­stand that their free­dom depends on tak­ing free­dom away from work­ing peo­ple. Uber has spent gen­er­ous­ly on fight­ing to ensure its dri­vers main­tain their pre­car­i­ous sta­tus as inde­pen­dent con­trac­tors. The com­pa­ny has also invest­ed heav­i­ly in tech­nol­o­gy that would get rid of dri­vers alto­geth­er, includ­ing dri­ver­less cars. The Koch broth­ers' anti-work­er views date back much fur­ther, all the way to the coun­ter­rev­o­lu­tion­ary days at the end of the New Deal era. Fred Koch, Charles and David's father, owned an oil refin­ery cor­po­ra­tion and was active in the arch­con­ser­v­a­tive John Birch Soci­ety. Through groups like the Nation­al Right to Work Legal Defense Foun­da­tion, the Kochs have long led the attack against col­lec­tive bar­gain­ing rights for pub­lic employ­ees, includ­ing train and bus drivers.
At the end of the day, the Koch Broth­ers and Uber are much like Coke and Pep­si. They may have clash­ing styles, but their prod­uct is large­ly the same: low­er cor­po­rate tax­es, dereg­u­la­tion, low­er wages, and pri­vate con­trol over pub­lic goods like mass transit.
Jere­my Mohler
is a Wash­ing­ton D.C.-based polit­i­cal writer with In the Pub­lic Inter­est and a med­i­ta­tion teacher.