Jim Weinstein was the lefty's lefty, an unabashed socialist. But he was no ideologue. He was an intellectual who participated in, observed and dissected most every major twist and turn of the American left.
He was a public intellectual who believed that compromise and winning were possible. He had no truck with blind ideology.
In this Red State New World, moderation can be a curse. Still, Weinstein was an unapologetic radical, yet a radical who embraced the system. In politics, he argued, being effective is more important than being right. In The Long Detour, he wrote, ​"Choosing the outsider's route … is to leave the game – or at best, to stand on the sidelines as ultimately feckless kibitzers."
He held no patience for political poseurs.
He was so right. In the 2000 presidential election, Weinstein unmasked what would become a feckless but fatal folly. His essay, ​"Nader: Why I'm Not Voting for Ralph," netted a slew of canceled subscriptions for In These Times. If only more of us had listened.
In the last year of his life, Weinstein was very, very busy: toiling away at the finishing touches of a very mainstream concept – a think tank that would harvest the best ideas of the left. Meanwhile he was deploying chunks of his family's New York real estate holdings into progressive campaigns around the nation, from Dennis Kucinich to Barack Obama to Melissa Bean, a fresh-faced dragon slayer who knocked off the veteran conservative U.S. Rep. Phil Crane of Wauconda, northwest of Chicago. A Crane minion huffed that Bean was taking a $2,000 contribution from ​"a communist."
Weinstein abandoned communism for socialism in 1956. ​"This is not only not true, but kind of ludicrous after 50 years," he told the Chicago Tribune.
The prolific author was proudest of his final tome, The Long Detour. But when it came to hardheaded, pragmatism Weinstein never took the shortcut.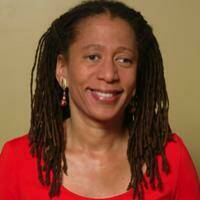 Laura S. Washington
, an
In These Times
contributing editor, is a columnist for the
Chicago Sun-Times
and political analyst for ABC
7
-Chicago.