Unemployed Person: 'Sometimes I Just Feel Pretty Discouraged'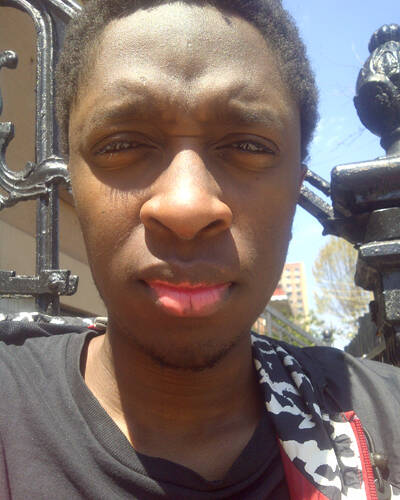 For three years in the early 1970s, journalist Studs Terkel gathered stories from a variety of American workers. He then compiled them into Working, an oral-history collection that went on to become a classic. Four decades after its publication, Working is more relevant than ever. Terkel, who regularly contributed to In These Times, once wrote, ​"I know the good fight — the fight for democracy, for civil rights, for the rights of workers — has a future, for these values will live on in the pages of In These Times." In honor of that sentiment and of Working's 40th anniversary, ITT writers have invited a broad range of American workers to describe what they do, in their own words. More ​"Working at 40" stories can be found here.
Involuntary unemployment has become a fact of life for millions of Americans. In 1974, 6.5 percent of unemployed people had been without work for more than 27 weeks; today, that statistic has skyrocketed to 31.1 percent. Perhaps it isn't surprising, then, that there is no interview with an involuntarily unemployed person in Working, though Terkel did speak to Barbara Terwilliger for the collection under her role of an ​"idle" American. ​"I have come to some conclusions after being free economically from the necessity of work," she told Terkel. ​"To be occupied is essential … but so much of what we call work is dehumanizing and brutalizing."
Even as the economy recovers from the Great Recession, unemployment among youth remains staggeringly high, with 5.8 million young people neither working nor in school. Such a climate of precarity has shaped many young Americans' perspectives on the role of work in their lives and identities. Kamal Joseph, who requested a pseudonym for this story, is one of many young people effectively locked out of the workplace. He, too, faces what Terwilliger called the ​"dehumanizing" reality of uncertainty and forced compromise.
I graduated from college last May and moved to New York City right after that. I was unemployed all summer and became increasingly panicked as I applied to full-time jobs and didn't get them. Then I had like three temp jobs. The last one ended in November; since then I've been unemployed.
I was crashing at my friend's place in New York for a week until I found an apartment, which I split among four people — though it did not have four bedrooms. After that, I rented a room for a while in Brooklyn until I ran out of money. Eventually, I found a place where I wouldn't have to pay rent until I got stuff together.
A month or two ago, there were times when I was barely leaving the house and wasn't doing much. I've sometimes had more things to do socially, and I've been trying to do activities I actually give a shit about, regardless of whether or not they give me money.
There are times when I apply for a lot of jobs and there are times when I don't. Sometimes it's because I have other things to do and sometimes it's because I don't feel like constantly applying for work is the best thing I can be doing with my life. I've decided to take some time to really figure out what I'm going for, I guess.
And sometimes I just feel pretty discouraged, honestly.
You distinguished between the work that you do that is not in the service of helping you pay the bills, and work that is. Can you tell me about that?
There is not necessarily a direct connection between having a job and feeling like you're doing things with your life that you care about or matter or make you happy. When people ask me what I do sometimes I try to avoid saying I don't have a job, but other times I am more up-front about that fact. I think I'm still a student, in the sense that I spend a lot of time studying things that interest me and thinking about how to put them usefully into the world — whether to change the things I see around me or so that other people can learn.
To be honest, I don't think anyone should have to work to live, especially when so many people find working, and trying to find work, to be such a disaster. And I'm sure I can already see myself getting laughed off in comment sections across the universe, being unemployed and saying that people shouldn't have to work but whatever. That's the truth.
I definitely don't think working or looking for jobs is central to my identity. And I would hazard a guess that many people would prefer that be the case for them, too. But I think we live in a society that forces us to conflate our work with everything else about us, so whether I like it or not, being unemployed is part of my identity.
What do you think people misunderstand about employment?
I think the biggest problem with unemployment isn't the fact itself that you aren't working. It's being restricted from the resources — either money, or whatever money can get you — that having a job normally gives people access to. Employment is central to being able to do so much in this society or on this planet, and I just don't think it should be.
Do you think there is a positive side to being unemployed?
I have continued to be a student. I've had a lot more time to continue learning about things that interest me and reading about them and engaging with people about them. And it's been good to be able to do that. But in general, I do better when there are people around me who are doing well. Maybe the most helpful thing for me to do would be for me to move somewhere closer to my friends and activities and stuff, but right now that requires money I don't have. So I guess unemployment wins again.
The Rise of a New Left
"An engrossing, behind-the-scenes account of our decade's breakout political movement." –Atossa Araxia Abrahamian
For a limited time, when you donate $30 or more to support In These Times, we'll send you a copy of the new book, The Rise of a New Left: How Young Radicals Are Shaping the Future of American Politics, by Raina Lipsitz.

H Kapp-Klote
is a freelance writer in Chicago. They are a regular contributor to Youngist, and their work has appeared in RH Reality Check, Mic, and The Toast. You can reach them at kappklot@​gmail.​com or follow them @pizza
4
justice.