A Pro-Union Case for Steel Tariffs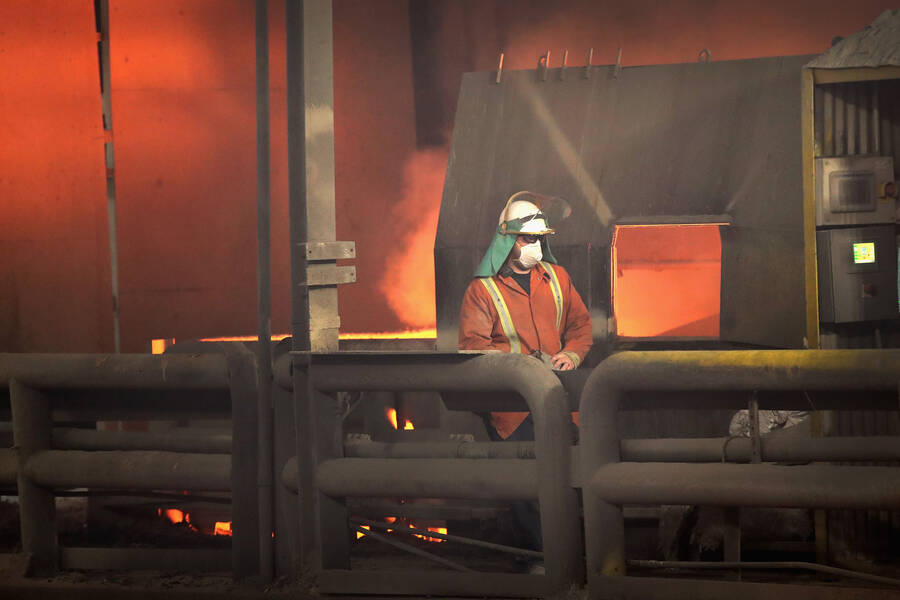 A great wail­ing and gnash­ing of teeth arose across the land after the Trump admin­is­tra­tion announced its plan to place tar­iffs of 25 per­cent on import­ed steel and 10 per­cent on import­ed aluminum.
House Speak­er Paul Ryan claimed the mod­er­ate­ly sized tar­iffs on two met­als would reverse the eco­nom­ic boon he thinks will sure­ly be cre­at­ed by the tax breaks his par­ty gave to cor­po­ra­tions and the rich. The good times would be over. Kaput!
This dra­ma comes from a politi­cian who pro­posed a bor­der adjust­ment tax on all imports, not just two met­als, that would have cost Amer­i­can con­sumers $1 tril­lion. This hys­te­ria comes from cor­po­ra­tions that use steel and alu­minum and are appar­ent­ly just fine with Chi­nese trade vio­la­tions com­plete­ly killing off Amer­i­can producers.
The U.S. Depart­ment of Com­merce esti­mates the cost of the tar­iffs to the U.S. econ­o­my at $9 bil­lion, which is a frac­tion of 1 per­cent of the nation's GDP, and a frac­tion of the cost of Ryan's bor­der adjust­ment tax.
The bev­er­age indus­try went crazy any­way. Coors, for exam­ple, claimed the tar­iffs would cost jobs across the beer indus­try and ​"Amer­i­can con­sumers will suffer."
Here's what Coors calls suf­fer­ing: a pen­ny price hike. There is about three cents' worth of alu­minum in a beer can. A 10 per­cent tar­iff on alu­minum could increase the price of an entire six-pack of Coors by not quite two cents.
Frankly, an extra pen­ny or two doesn't sound like real suf­fer­ing. It's not clear just how many foot­ball fans would for­go the six-pack for Sunday's game because of that extra pen­ny. It's not clear just how many beer indus­try jobs will real­ly be lost.
The addi­tion­al cost to a new car, which con­tains much more steel and alu­minum, would be more sig­nif­i­cant. A senior econ­o­mist at Cox Auto­mo­tive esti­mat­ed it at $200.
But that's only if Amer­i­can alu­minum and steel com­pa­nies raise their prices by 10 and 25 per­cent, respec­tive­ly. They are not sub­ject to the tar­iffs, so they don't have to.
The tar­iff pro­pos­al wasn't sud­den or out of the blue. It came after the pres­i­dent announced last April that the Com­merce Depart­ment would eval­u­ate whether the dam­age done to the Amer­i­can steel and alu­minum indus­tries by bad trade prac­tices endan­gered nation­al secu­ri­ty. Com­merce told the pres­i­dent in Jan­u­ary that it did. And it rec­om­mend­ed reme­di­a­tion through tar­iffs, import lim­its or both.
Chi­na is mas­sive­ly over­pro­duc­ing these met­als at mas­sive­ly sub­si­dized mills. It then dumps its excess alu­minum and steel on the world mar­ket at super-dis­count­ed prices. The Unit­ed States, in con­junc­tion with Euro­pean allies and oth­ers, has repeat­ed­ly over the past decade nego­ti­at­ed with Chi­na to stop defy­ing the rules it agreed to abide by when it gained entrance to the World Trade Orga­ni­za­tion in 2001. Chi­na repeat­ed­ly has said it would. And then it doesn't.
Repeat­ed­ly, the Chi­nese have, instead, con­tin­ued run­ning dan­ger­ous and envi­ron­men­tal­ly tox­ic mills and con­struct­ed new ones, fur­ther increas­ing over­ca­pac­i­ty. In 2016, for exam­ple, Chi­na increased its steel-mak­ing capac­i­ty by 36.5 mil­lion tons. That is almost half the U.S. out­put for 2016.
This has killed Amer­i­can mills, thrown tens of thou­sands out of work and dev­as­tat­ed mill towns. Steel employ­ment in the Unit­ed States has declined 35 per­cent since 2000, with 14,500 work­ers los­ing their jobs between Jan­u­ary of 2015 and June of 2016. The plum­met in alu­minum employ­ment was even steep­er, with 58 per­cent of jobs lost between 2013 and 2016.
In 2000, 105 com­pa­nies pro­duced raw steel at 144 U.S. loca­tions. Now, 38 com­pa­nies forge at 93 loca­tions. Over the past six years, six alu­minum smelters closed per­ma­nent­ly. Just five remain, with only two oper­at­ing at full capac­i­ty. And only one of those pro­duces the high-puri­ty alu­minum required for defense aero­space needs.
The declines in U.S. steel and alu­minum pro­duc­tion occurred despite increased domes­tic demand for both. In 2016, the Unit­ed States import­ed five times as much pri­ma­ry alu­minum as it made.
Most of the alu­minum import­ed into the Unit­ed States comes from Cana­da, a coun­try that respects trade reg­u­la­tions and oper­ates a mar­ket econ­o­my, just like the Unit­ed States. So Trump was right to exclude Cana­da from the tariffs.
To see real suf­fer­ing, Coors might take a look at unem­ployed alu­minum and steel work­ers and their crum­bling com­mu­ni­ties. U.S. Steel, Repub­lic Steel and Cen­tu­ry Alu­minum have announced that the tar­iffs will enable them to reopen closed mills and rehire as many as 1,700 work­ers. Unlike Coors, con­ser­v­a­tive com­men­ta­tors and Paul Ryan, most Amer­i­cans are will­ing to pay the extra pen­ny per six-pack.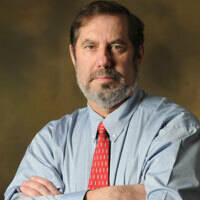 Leo Ger­ard is inter­na­tion­al pres­i­dent of the Unit­ed Steel­work­ers Union, part of the AFL-CIO. The son of a union min­er; Ger­ard start­ed work­ing at a nick­el smelter in Sud­bury, Ontario, at age
18
, and rose through the union's ranks to be appoint­ed the sev­enth inter­na­tion­al pres­i­dent Feb.
28
,
2001
. For more infor­ma­tion about Ger­ard, vis­it
usw​.org
.