Hundreds of lay-offs loom after City Council approves Mayor Emanuel's austerity budget

Today (November 16) Chicago's city council voted unanimously — 50-0 — to approve Mayor Rahm Emanuel's controversial proposed budget, which includes closing six of the city's 12 mental health clinics and privatizing all seven of the city public health department's community primary care clinics.
According to an analysis by AFSCME Council 31, which represents more than 200 workers marked for layoffs under the budget proposal, the healthcare cuts will have a drasticallly disproportionate impact on black and Latino workers and south and west side residents who depend on the clinics.
On Tuesday, opponents of the plan spent hours in a sit-in at city hall. The group included members of Council 31, along with other union members, patients of the clinics and community activists. AFSCME member Robert Steward, a clinical therapist since 2003 at the mental health clinic in Englewood, one of the city's poorest south side neighborhoods, told me that many patients have already disappeared because of bad management decisions and delays in service, and he's afraid if the clinic closes more will ​"fall through the cracks in the system" without finding other care.
Though the Englewood clinic is slated for closing, he said clinic workers have not been told by higher-ups what their future holds. After spending several hours at the sit-in, he told me:
I'm concerned about my job and my patients. They haven't even bothered to say anything to us – it's all rumors. This is all about money – the city pretends they care but they don't. It's a tragedy. I don't know what's going to happen, but I will keep working to help people, that's all I know. And I will keep fighting to keep these clinics open.
The sit-in was just the latest action in a months-long campaign to save the clinics and the jobs and services they represent. On November 9, AFSCME led a candlelight vigil downtown along with the group STOP (Southside Together Organizing for Power) and other activists to demand the clinics stay open and city-run. Patients, union members and supporters have also rallied outside individual clinics set for closing. The clinics have become a focus of the Occupy Chicago movement. On Monday, people also rallied outside the south side Beverly neighborhood's clinic, slated for closing, where one woman described how the clinic had saved her life.
"A lot of people definitely would not get care," if the clinics closed, said STOP co-founder Sharyn Payne, whose husband has lung cancer and has relied on a local clinic in the past. She said many doctors have already left the clinics because of budget cuts and uncertainty about the future – including her husband's doctor. Payne told me:
Often these clinics are the only means of healthcare people are getting. If you go down to Cook County (the public hospital) you will be there all day and half the night – no lie. We need to get people mobilized to keep these clinics from closing, or else it's going to be devastating.
Emanuel's plan will leave about 7,000 Chicagoans without access to basic services, according to critics. The proposed budget also includes almost 200 layoffs in the city's Department of Family and Support Services, which serves the elderly, the mentally ill, the homeless and other vulnerable populations and runs a domestic violence helpline. The layoffs will reduce the department's staff by almost a third, after 24 workers in homeless services were already laid off in August.
AFSCME notes that in the city public health department, which runs the community clinics, 86 percent of their members are minorities. At the aforementioned Department of Family and Support Services, 88 percent of AFSCME's members are minorities. In a statement, AFSCME Council 31 Executive Director Henry Bayer said:
All working people are struggling in this economy, but times are especially hard for black and Latino families…City employees are required to live in Chicago, and they are economic anchors in many neighborhoods. Destroying hundreds of middle-class jobs is the worst thing politicians could do right now, but that's exactly what they're doing in this budget.
Black and Latino residents will also be hardest hit by clinic closings and privatizations. The mental health clinics set to close are in mostly minority, poor neighborhoods including Englewood and Roseland, along with two gentrifying neighborhoods (West Town and Uptown) where the remaining low-income residents are consistently seeing local social services disappear.
Residents including many members of the Chicago Teachers Union and AFSCME have been protesting various aspects of the proposed budget since details were announced this summer, with demonstrations outside City Hall and Bank of America's headquarters. The official proposed budget released in mid-October includes a total of 517 layoffs and the elimination of 2,000 vacant positions.
Facing outrage from residents and opposition from some city councilmen, Emanuel has backed off on several parts of his plan, including increased vehicle sticker fees and layoffs of library staff – with about 100 library jobs saved out of 284 originally planned cuts. But Emanuel hasn't budged on his proposal for the clinics. He has said privatizing clinics through contracts with federally-approved healthcare companies will save costs and actually improve care, based on past studies.
But critics say many low-income residents are likely to be unable to afford or qualify for care at private clinics concerned with the bottom line. Emanuel has been known as a staunch proponent of privatization, including his moves to privatize the city's recycling services and many public schools.
Mental health and developmental clinics in the Chicago suburbs and other parts of Illinois will also likely fall victim to the massive state budget crisis and Gov. Pat Quinn's controversial plan to deal with it, which will result in more than 1,900 layoffs.
In 2009, then-Mayor Richard M. Daley also proposed cutting city mental health clinics to deal with a budget crisis including cuts in state funding. At the time Justice Project leader Tracy Siska wrote:
When we close mental health clinics, incidents like last weeks' shooting of a mentally ill person will only become more common. It is pretty clear from talking to those individuals who serve our growing homeless population (I volunteer at a men's shelter on the north side several times a year), that our current capacity to treat mental illness in Chicago is inadequate.

It is also clear that any reduction in treatment services is not a cost-effective way to reduce violence; rather, it is a cost-effective way to increase violence. Unfortunately, our political office holders are too often worried more about the immediate fiscal bottom line that is not based on future costs which will result from current cuts.
This post was updated to note the outcome of the City Council vote.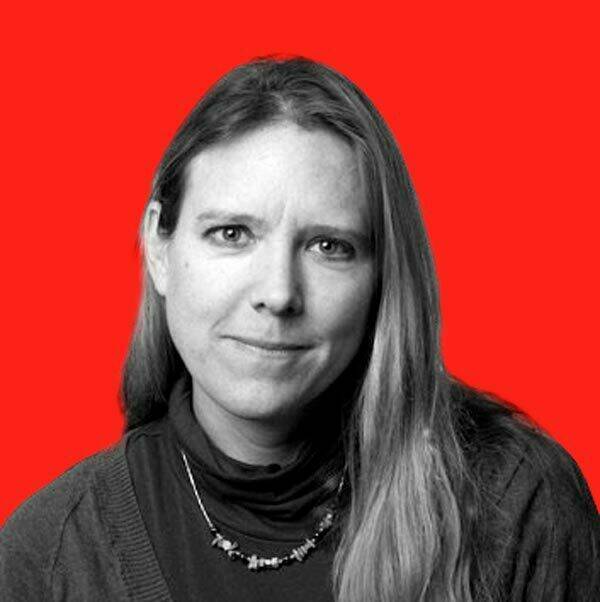 Kari Lydersen is a Chicago-based journalist, author and assistant professor at Northwestern University, where she leads the investigative specialization at the Medill School of Journalism, Media, Integrated Marketing Communications. Her books include Mayor 1%: Rahm Emanuel and the Rise of Chicago's 99%.