Unions Cheer Anti-Digital Piracy Measures
Down­load­ing and stream­ing free soft­ware, music and movies ille­gal­ly is com­mon prac­tice and seen by many as an act of self-right­eous civ­il dis­obe­di­ence against cor­po­rate Amer­i­ca and mono­lith­ic record­ing labels and soft­ware companies.
But the unions rep­re­sent­ing musi­cians, actors and oth­er artists see it as a blow to work­ers' rights. In a blog on the AFL-CIO web­site July 13, James Parks said: ​"Using mate­ri­als pro­duced for the Inter­net by the actors, writ­ers, musi­cians and oth­ers with­out these safe­guards cheats the cre­ative artists who should be paid for their work, just like any oth­er work­er. It is esti­mat­ed that down­load­ing copy­right­ed mate­r­i­al from the Inter­net costs 140,000 jobs and more than $5.5 bil­lion in sales each year."
Unions rep­re­sent­ing musi­cians and actors applaud­ed the sign­ing ear­li­er this month of two agree­ments that curb illic­it down­load­ing. One agree­ment makes it eas­i­er for Pay­Pal and oth­er pay­ment providers to make sure copy­right­ed dig­i­tal con­tent is pur­chased, while anoth­er warns users with an alert when they are about to down­load copy­right­ed mate­r­i­al with­out permission.
The Screen Actors Guild (SAG), the Amer­i­can Fed­er­a­tion of Tele­vi­sion and Radio Artists (AFTRA), the Inter­na­tion­al Alliance of The­atri­cal Stage Employ­ees (IATSE) and the AFL-CIO Depart­ment for Pro­fes­sion­al Employ­ees (DPE) have been push­ing for gov­ern­ment and pri­vate enti­ties to crack down on dig­i­tal copy­right infringe­ment, includ­ing through fed­er­al legislation.
The recent agree­ments are vol­un­tary. A July 16 edi­to­r­i­al in The New York Times describes how the agree­ment between Inter­net ser­vice providers (ISPs) and media com­pa­nies is an attempt to curb pira­cy after the heavy-hand­ed tac­tic of suing thou­sands of down­load­ers was a finan­cial and pub­lic rela­tions nightmare.
Under the agree­ment, the Inter­net providers would send up to four warn­ing let­ters to own­ers of accounts sus­pect­ed of pirat­ing con­tent. If ille­gal down­loads con­tin­ued, the I.S.P.'s could take a range of puni­tive mea­sures — redi­rect­ing users to a land­ing page with mate­r­i­al on copy­right abuse, throt­tling their Inter­net speeds, pos­si­bly cut­ting their broad­band connections.
The unions and AFL-CIO face a sig­nif­i­cant chal­lenge in this cam­paign since many peo­ple sup­port small-scale illic­it down­load­ing both as a mat­ter of con­ve­nience and prin­ci­ple. When it comes to record­ing artists espe­cial­ly, many peo­ple assume that big cor­po­rate record labels, rather than artists them­selves, are the ones threat­ened by ille­gal downloading.
A blog last year on AFTRA's web­site called ​"You wouldn't steal a donut, so why would you steal a dig­i­tal record?" said that in fact AFTRA mem­bers col­lect­ed 90 per­cent of roy­al­ties in 2008 and SAG mem­bers col­lect­ed 43 per­cent of income on roy­al­ties that year, plus roy­al­ties are also used to fund health and pen­sion plans.
The AFTRA blog posits, per­haps ques­tion­ably, that per­son­al­i­ties like George Clooney and Lady Gaga are just dues-pay­ing union mem­bers like bus dri­vers, bak­ers, plumbers and machin­ists; but unlike those work­ers the media stars reg­u­lar­ly suf­fer wage theft. (Many machin­ists, plumbers, bak­ers and the unions rep­re­sent­ing them would like­ly argue with this comparison).
Track­ing a ​"fair wage" for enter­tain­ment indus­try pro­fes­sion­als is not easy. In the case of writ­ers, dancers, actors, enter­tain­ers, musi­cians, and thou­sands of behind-the-scenes spe­cial­ists and tech­ni­cians — wages come in two phas­es: Typ­i­cal­ly there is an ini­tial pay­ment for the work upon its com­ple­tion fol­lowed by a series of resid­u­als or ​"roy­al­ties" when the work is lat­er legit­i­mate­ly resold and reused. Resid­ual or roy­al­ty pay­ments gen­er­ate funds for health and pen­sion plans and oth­er long-term ben­e­fits. But, that income stream dis­ap­pears when DVDs and CDs are coun­ter­feit­ed and sold on the black market.
A piece on the AFL-CIO's web­site before the recent agree­ments were inked said:
While U.S. trade deficits con­tin­ue to rise, U.S. enter­tain­ment pro­vides a rare trade sur­plus. The cre­ativ­i­ty and skills of union enter­tain­ment pro­fes­sion­als pro­pel its suc­cess. As AFL-CIO Depart­ment for Pro­fes­sion­al Employ­ees (DPE) Pres­i­dent Paul E. Almei­da tes­ti­fied to a Sen­ate com­mit­tee in 2010, ​"With inno­va­tion through intel­lec­tu­al prop­er­ty, heav­i­ly union­ized indus­tries not only com­pete glob­al­ly, but enable the Unit­ed States to lead the world."
The sto­ry cites a May 2011 report from the U.S. Inter­na­tion­al Trade Com­mis­sion focused on Chi­na that esti­mat­ed that if Chi­na cracked down on intel­lec­tu­al prop­er­ty rights – essen­tial­ly stem­ming the flow of pirat­ed movies, music and the like – almost 1 mil­lion new U.S. jobs would be cre­at­ed. It says:
Union work­ers depend upon the pro­tec­tion of intel­lec­tu­al prop­er­ty for their jobs, incomes and ben­e­fits. Online dig­i­tal theft hurts all three… When web­sites steal movies, TV shows or music, those rogue web­sites prof­it through offer­ing ads, down­loads or stream­ing. Their prof­its under­cut U.S. jobs and the incomes and ben­e­fits of workers.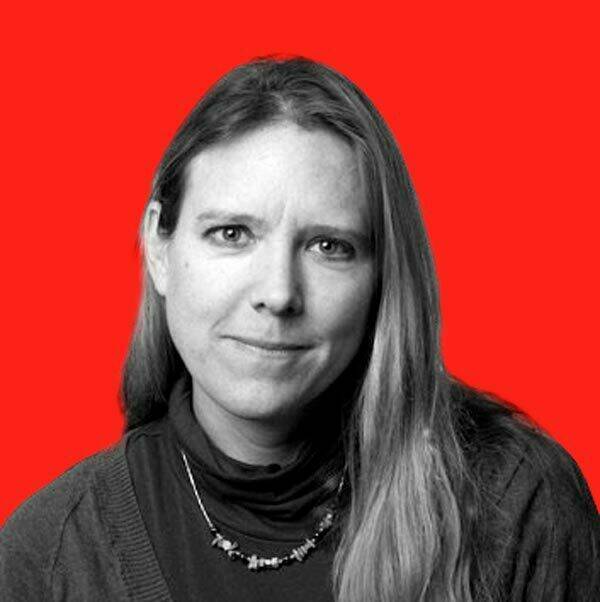 Kari Lyder­sen
is a Chica­go-based reporter, author and jour­nal­ism instruc­tor, lead­ing the Social Jus­tice
&
amp; Inves­tiga­tive spe­cial­iza­tion in the grad­u­ate pro­gram at North­west­ern Uni­ver­si­ty. She is the author of May­or
1
%: Rahm Emanuel and the Rise of Chicago's
99
%.