Unions Cheer Anti-Digital Piracy Measures
Downloading and streaming free software, music and movies illegally is common practice and seen by many as an act of self-righteous civil disobedience against corporate America and monolithic recording labels and software companies.
But the unions representing musicians, actors and other artists see it as a blow to workers' rights. In a blog on the AFL-CIO website July 13, James Parks said: ​"Using materials produced for the Internet by the actors, writers, musicians and others without these safeguards cheats the creative artists who should be paid for their work, just like any other worker. It is estimated that downloading copyrighted material from the Internet costs 140,000 jobs and more than $5.5 billion in sales each year."
Unions representing musicians and actors applauded the signing earlier this month of two agreements that curb illicit downloading. One agreement makes it easier for PayPal and other payment providers to make sure copyrighted digital content is purchased, while another warns users with an alert when they are about to download copyrighted material without permission.
The Screen Actors Guild (SAG), the American Federation of Television and Radio Artists (AFTRA), the International Alliance of Theatrical Stage Employees (IATSE) and the AFL-CIO Department for Professional Employees (DPE) have been pushing for government and private entities to crack down on digital copyright infringement, including through federal legislation.
The recent agreements are voluntary. A July 16 editorial in The New York Times describes how the agreement between Internet service providers (ISPs) and media companies is an attempt to curb piracy after the heavy-handed tactic of suing thousands of downloaders was a financial and public relations nightmare.
Under the agreement, the Internet providers would send up to four warning letters to owners of accounts suspected of pirating content. If illegal downloads continued, the I.S.P.'s could take a range of punitive measures — redirecting users to a landing page with material on copyright abuse, throttling their Internet speeds, possibly cutting their broadband connections.
The unions and AFL-CIO face a significant challenge in this campaign since many people support small-scale illicit downloading both as a matter of convenience and principle. When it comes to recording artists especially, many people assume that big corporate record labels, rather than artists themselves, are the ones threatened by illegal downloading.
A blog last year on AFTRA's website called ​"You wouldn't steal a donut, so why would you steal a digital record?" said that in fact AFTRA members collected 90 percent of royalties in 2008 and SAG members collected 43 percent of income on royalties that year, plus royalties are also used to fund health and pension plans.
The AFTRA blog posits, perhaps questionably, that personalities like George Clooney and Lady Gaga are just dues-paying union members like bus drivers, bakers, plumbers and machinists; but unlike those workers the media stars regularly suffer wage theft. (Many machinists, plumbers, bakers and the unions representing them would likely argue with this comparison).
Tracking a ​"fair wage" for entertainment industry professionals is not easy. In the case of writers, dancers, actors, entertainers, musicians, and thousands of behind-the-scenes specialists and technicians — wages come in two phases: Typically there is an initial payment for the work upon its completion followed by a series of residuals or ​"royalties" when the work is later legitimately resold and reused. Residual or royalty payments generate funds for health and pension plans and other long-term benefits. But, that income stream disappears when DVDs and CDs are counterfeited and sold on the black market.
A piece on the AFL-CIO's website before the recent agreements were inked said:
While U.S. trade deficits continue to rise, U.S. entertainment provides a rare trade surplus. The creativity and skills of union entertainment professionals propel its success. As AFL-CIO Department for Professional Employees (DPE) President Paul E. Almeida testified to a Senate committee in 2010, ​"With innovation through intellectual property, heavily unionized industries not only compete globally, but enable the United States to lead the world."
The story cites a May 2011 report from the U.S. International Trade Commission focused on China that estimated that if China cracked down on intellectual property rights – essentially stemming the flow of pirated movies, music and the like – almost 1 million new U.S. jobs would be created. It says:
Union workers depend upon the protection of intellectual property for their jobs, incomes and benefits. Online digital theft hurts all three… When websites steal movies, TV shows or music, those rogue websites profit through offering ads, downloads or streaming. Their profits undercut U.S. jobs and the incomes and benefits of workers.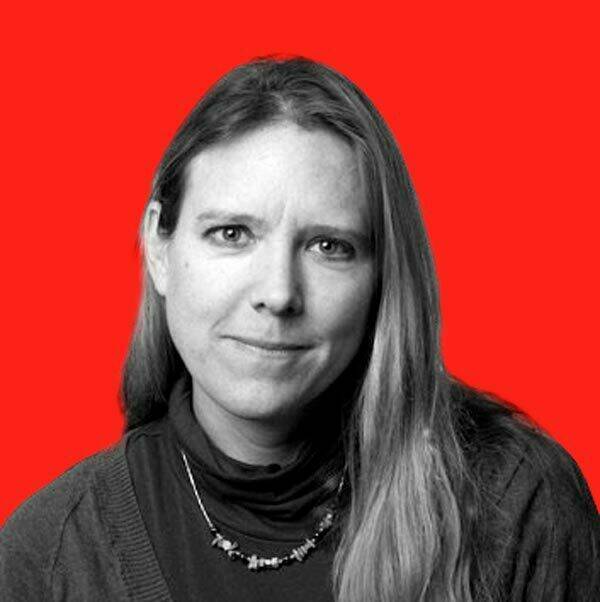 Kari Lydersen
is a Chicago-based reporter, author and journalism instructor, leading the Social Justice
&
amp; Investigative specialization in the graduate program at Northwestern University. She is the author of Mayor
1
%: Rahm Emanuel and the Rise of Chicago's
99
%.