Labor Day this year comes at a turning point for the progressive movement, with redoubled efforts to push for health reform and the right to organize workers under the proposed Employee Free Choice Act.
In both cases, the union movement and Democrats have had to spend time and resources pushing back against misinformation, bullying tactics and the lies of the GOP and its corporate allies, so that winning both key reforms now present unions with tough political obstacles to overcome – even as the labor movement is taking a tougher stance against members of Congress who won't back genuine reforms.
The AFL-CIO's organizing director, Stewart Acuff, remains confident of success, in part because of grassroots organizing efforts: ​"We're going to get both done this year."
And he summed up what's at stake in both fights: ​"We're battling to turn around America and create an economy that works for all."
But what the country is facing instead is what a new book written by the National Employment Law Project and other advocacy groups call the ​"gloves-off economy." The report is a companion to a new study by NELP and other groups on the widespread broken labor laws for low-income workers.
In this economy, as described by a New York Daily News columnist Errol Louis:
Behind the financial woes afflicting millions of Americans - unemployment, lousy wages, bankruptcy and foreclosure - lies a phenomenon some scholars are calling ​"the gloves-off economy."

The term, used as the title of a new book and a pair of studies released this week, describes a bareknuckled attack on basic employment laws in one industry after another…

Right now, employers violate the laws with near-impunity.

The Obama administration shows every sign of taking the matter seriously. But enforcement is only part of the battle.

The buying public also must demand an end to the gloves-off economy. Restaurants, retailers and other companies that steal from their employees end up undermining the entire economy.

We cannot build a healthy economy if millions are working for wages that leave them in perpetual poverty, unable to afford a car, a home or a decent education for their children.

Left unchecked, the widespread use of gloves-off tactics will creep up the wage scale, putting clerks and middle managers at ever-greater risk of being downsized, outsourced or just plain ripped off.

That's no way to run an economy. Or a democracy.
Earlier this week, Arlene Holt Baker, the AFL-CIO's executive vice president, put the political challenges in a broader context in a media conference call that also unveiled the new survey on young workers' economic free-fall, with one-third of them under 35 forced to live at home with their parents.
She declared:
We have massive campaigns devoted to the passage of the Employee Free Choice Act and health care reform. Over August we've continued to mobilize around these two key priorities... More than 18,000 union members attended 400 town halls in the month of August alone.

Union families have made close to 200,000 phone calls and written over 250,000 letters this year to senators and representatives about health care and workers' freedom to form unions and bargain for a better life.

This Labor Day weekend, over 100,000 union members will make a push for health care and the Employee Free Choice Act at celebrations around the country.

As Congress comes back into session our efforts will intensify. Workers are invigorated and are ready for round two of the fight.
The events this weekend include a rally and march for health and labor reform in rural Covington, VA., where the AFL-CIO's Acuff (who expects a 6,000 person turnout) will be joined by Gov. Kaine and the Democratic candidate for governor Creigh Deeds; a Labor Day picnic in Cincinnati, where AFL-CIO President John Sweeney and Secretary Treasurer Richard Trumka will be attending with President Obama; a Pittsburgh Labor Day parade with Vice President Biden; and dozens of healthcare rallies and fairs promoted by SEIU with the message for legislators to ​"Send Them Back to Washington" to pass healthcare reform — with a public option.
As SEIU announced before this weekend's events:
"This Labor Day, nothing is more critical to working families – and we could do no greater honor to Senator Kennedy's memory– than passing the sort of health insurance reform that would make him proud. The bottom line is simple: we cannot restore economic balance and bring prosperity to all Americans without drastically bringing down healthcare costs and ensuring that all Americans are guaranteed quality, affordable healthcare," said SEIU International President Andy Stern.

On Labor Day weekend, SEIU will participate in large-scale events across the country to call for healthcare reform, including this Saturday, Sept 5, when thousands will gather in Indianapolis, and on Monday, when SEIU will join with President Obama in Cincinnati.
Part of the Labor Day rededication to reform is the strong new emphasis by the labor movement on reaching out to young workers and minorities. That's a theme being pressed by Trumka, who's he expected to be elected AFL-CIO president at the federation's convention in Pittsburgh, starting Sept. 13.
As USA Today writer Chuck Raasch observed:
[Trumka] pointed to the labor movement's growing diversity and to the AFL-CIO's frequent polls that show more young people are looking to the labor movement to help solve their problems.

"I think we have more credibility than corporate leaders right now, or corporate CEOs, or Wall Street types," he said.

When the AFL-CIO meets in Pittsburgh Sept. 13-17, Trumka, now the AFL-CIO's secretary-treasurer, is expected to replace Sweeney, who is retiring after 14 years leading the nation's largest labor coalition through troubling times…

"We are reaching out to young workers. We are going to make a real pitch to African-Americans that are living in poverty," Trumka said. ​"Our goal, and we are going to try to push on this, is to try to speak for all workers, union and non-union."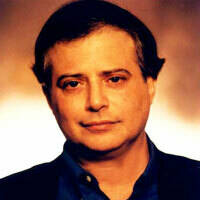 Art Levine
, a contributing editor of
The Washington Monthly
, has written for
Mother Jones
,
The American Prospect
,
The New Republic, The Atlantic
, Slate​.com, Salon​.com and numerous other publications.