We Need a Radical Reimagining of Our Economy to Prevent a Dystopian Future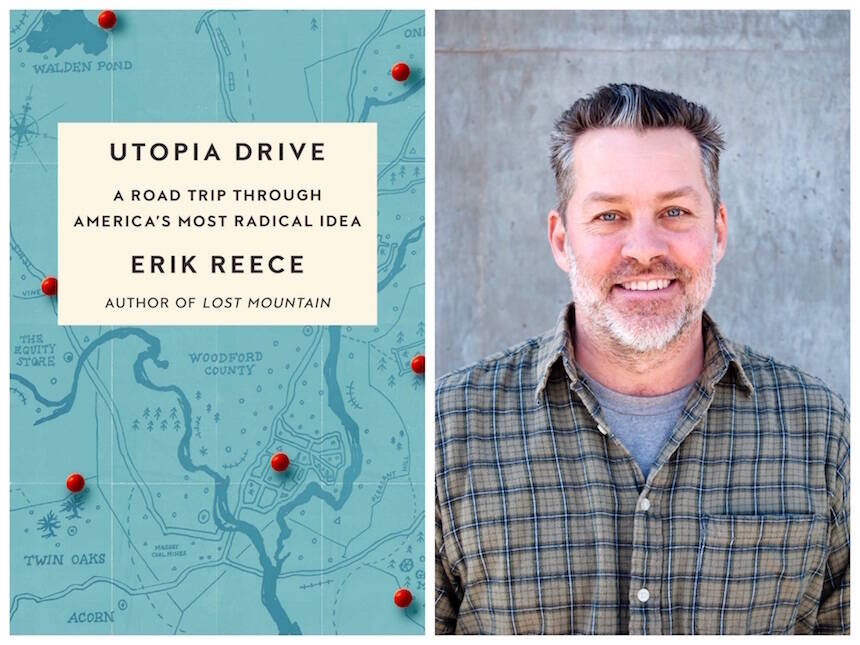 Since 1980, the wealth­i­est Amer­i­cans have seen their incomes quadru­ple, while those of the poor and mid­dle class have flatlined.
The more this inequal­i­ty grows, the sick­er and more puni­tive our coun­try becomes. The epi­demi­ol­o­gists Richard Wilkin­son and Kate Pick­ett have recent­ly shown that every sin­gle soci­etal prob­lem, with no excep­tion, can be tied direct­ly to income inequal­i­ty. As a result, the Unit­ed States has high­er lev­els of men­tal ill­ness, infant mor­tal­i­ty, divorce, obe­si­ty, vio­lence, incar­cer­a­tion, and sub­stance abuse than all oth­er coun­tries north of the equa­tor. ​"In more unequal soci­eties," they wrote, ​"peo­ple are five times as like­ly to be impris­oned, six times as like­ly to be clin­i­cal­ly obese, and mur­der rates may be many times high­er." Con­sid­er these two sta­tis­tics: the Unit­ed States makes up 5 per­cent of the world's pop­u­la­tion, but we con­sume 25 per­cent of its resources and we incar­cer­ate 25 per­cent of its prison pop­u­la­tion. I don't believe those num­bers are a coincidence.
Almost all the wealth from extract­ing those resources, those fos­sil fuels, goes to the very rich­est, and the very poor­est end up in jail because either they can't get by or they find illic­it ways to get by or sim­ply cope. Mon­ey that might go into edu­ca­tion or even food stamps goes instead into the penal sys­tem. Mon­ey that might fund bad­ly need­ed Amer­i­can infra­struc­ture instead funds 761 mil­i­tary bases all over the world. Mon­ey that might be loaned by a com­mu­ni­ty bank is placed as a Wall Street bet that a bond will default. Mon­ey that might reward real work cir­cu­lates instead inside that same echo cham­ber of less and less tan­gi­ble secu­ri­ties. Wealth becomes less acces­si­ble to most Amer­i­cans, while the wealthy them­selves use their pow­er to ensure that politi­cians do their bid­ding, most­ly in the form of low­er­ing their tax rates and dereg­u­lat­ing the indus­tries they control.
Large cor­po­ra­tions shell out $6 bil­lion annu­al­ly to employ 35,000 D.C. lob­by­ists to pro­tect their wealth. Such game rig­ging has bred cyn­i­cism and pes­simism among the body politic, and as a result, we have the low­est vot­er turnout of the world's 40 indus­tri­al democ­ra­cies. The more we retreat from, or are pushed from, the pub­lic sphere of influ­ence, the more we lose trust in our pub­lic insti­tu­tions and in one anoth­er. Accord­ing to the Nation­al Opin­ion Research Cen­ter, lev­els of trust in the Unit­ed States have fall­en from 60 per­cent in 1960 to less than 40 per­cent in 2004. Into that vac­u­um, the impe­ri­ous 1% pours more mon­ey and accrues more pow­er. That decline in trust has par­al­leled a widen­ing income gap in the Unit­ed States — the largest in this country's his­to­ry, accord­ing to the 2009 cen­sus. When trust weak­ens and eco­nom­ic inequal­i­ty widens, an epi­dem­ic of social mal­adies fol­lows. What it all adds up to, said the Supreme Court jus­tice Louis Bran­deis, is this: ​"We may have democ­ra­cy, or we may have wealth con­cen­trat­ed in the hands of the few, but we can't have both."
We obvi­ous­ly have the lat­ter in this coun­try, and I've come to believe that things will only get worse if we don't engage in some seri­ous utopi­an think­ing. Fight­ing for some­thing like cam­paign finance reform is laud­able, but that isn't what I con­sid­er utopi­an think­ing because it is an effort to fix a plu­to­crat­ic sys­tem that doesn't deserve to be sal­vaged. It isn't enough. Utopi­an think­ing, by con­trast and by def­i­n­i­tion, works out­side the sys­tem, in a bot­tom-up fash­ion, to cre­ate a new par­a­digm and thus cre­ate a true form of democ­ra­cy that is wor­thy of its name. In my view, such think­ing must begin by address­ing this country's most intractable prob­lems, name­ly, our gross dis­par­i­ty in wealth and a fos­sil fuel – based econ­o­my that is com­plete­ly unsus­tain­able in the face of cli­mate change, resource deple­tion, and the degra­da­tion of our ecosystems.
Because of those two real­i­ties, we live in a seri­ous­ly dystopic coun­try, one where both the polit­i­cal and the eco­nom­ic sys­tems are fail­ing us in very fun­da­men­tal ways. Right beneath the sur­face of the utopia of con­sumerism lurks an ugli­ness and a dark­ness we are doing our best to ignore.
Peo­ple, plan­et, profits
What would the utopi­an alter­na­tive look like? I drove up to Cleve­land, Ohio, to find out. In the hard-worn neigh­bor­hood of Glenville, I found a work­er-owned busi­ness that installs solar pan­els through­out the city. Start­ed in 2009, Ohio Coop­er­a­tive Solar employs 21 men and women, most­ly from Cleveland's low­er-income neigh­bor­hoods. But Ohio Coop­er­a­tive Solar isn't a wel­fare exper­i­ment; it's a busi­ness, one that was turn­ing a prof­it five months after launching.
Actu­al­ly, Ohio Coop­er­a­tive Solar is part of a larg­er net­work of work­er-owned busi­ness­es in Cleve­land called the Ever­green Coop­er­a­tive. It began five years ago when the new CEOs of Cleve­land Clin­ic, Case West­ern Reserve Uni­ver­si­ty, and Uni­ver­si­ty Hos­pi­tals — all locat­ed with­in a one-mile radius of what's known as Greater Uni­ver­si­ty Cir­cle — start­ed giv­ing some seri­ous thought to the eight square miles of shut­tered busi­ness­es and derelict homes in the neigh­bor­hoods that sur­round their insti­tu­tions. At the peak of the man­u­fac­tur­ing boom in the 1950s, Cleve­land was the 5th largest city in the coun­try; today it is the 5th poor­est, and those well-pay­ing man­u­fac­tur­ing jobs are long gone. So the CEOs for­mu­lat­ed a new strat­e­gy: if their indi­vid­ual ​"anchor insti­tu­tions" pur­chased $3 bil­lion worth of goods and ser­vices a year, why not redi­rect some of that pur­chas­ing toward a local econ­o­my that would employ men and women from the sur­round­ing neigh­bor­hoods? If only 10 per­cent of that $3 bil­lion was redi­rect­ed local­ly, that would inject $300 mil­lion into an area with over 25 per­cent unemployment.
The phil­an­thropic Cleve­land Foun­da­tion ponied up $3 mil­lion in seed mon­ey, the insti­tu­tions each added $250,000, and the Ever­green Coop­er­a­tive was born. The pri­ma­ry goal was to cre­ate good, envi­ron­men­tal­ly sus­tain­able jobs that would not be out­sourced. Since the Cleve­land Clin­ic and Uni­ver­si­ty Hos­pi­tals weren't going any­where, and since hos­pi­tals gen­er­ate a lot of dirty sheets and tow­els, the Ever­green Laun­dry set up shop in Octo­ber 2009 as the pilot busi­ness. Today the laun­dry, which uses ener­gy-effi­cient wash­ers and dry­ers, is housed in a mod­est one-sto­ry LEED-cer­ti­fied build­ing beside Ohio Coop­er­a­tive Solar.
There are three fres­coes paint­ed on the side of the build­ing that faces the street; at the top of each paint­ing are the words ​"Peo­ple Before Prof­its." That is the suc­cinct phi­los­o­phy of the Ever­green Coop­er­a­tive, and it sug­gests how this new mod­el breaks down the usu­al social­ist-cap­i­tal­ist antipa­thy. The laun­dry employs 50 men and women who clean 12 mil­lion pounds of linens a year and who will even­tu­al­ly own 100 per­cent of the com­pa­ny. So are they social­ists who own the means of pro­duc­tion or cap­i­tal­ists who own their own com­pa­ny? The answer, I sup­pose, is that they rep­re­sent a new eco­nom­ic mod­el that can't eas­i­ly be squeezed into such nar­row dichotomies. They have sol­id jobs and are accu­mu­lat­ing wealth, and they are doing so in a way that harkens back to Robert Owen's orig­i­nal vision of a uni­ty vil­lage where labor was the only true mea­sure of wealth.
The basic eco­nom­ic log­ic of any Ever­green Coop­er­a­tive is to say to the anchor insti­tu­tions, ​"What can we put togeth­er that you will buy?" The answer tends to fall along three lines: waste streams, food streams, and ener­gy streams — goods and ser­vices that can­not be eas­i­ly out­sourced. So Ohio Coop­er­a­tive Solar formed soon after the laun­dry with the goal of pro­vid­ing 30 instal­la­tions of 100 kilo­watt solar pan­els for hos­pi­tals, schools, and munic­i­pal build­ings across Cleve­land. In 2009 the Ohio leg­is­la­ture man­dat­ed that, by 2012, 60 megawatts of the state's ener­gy use be solar-gen­er­at­ed. But because most of these anchor insti­tu­tions are non­prof­its, they can­not ben­e­fit from the fed­er­al government's 30 per­cent kick­back to busi­ness­es that invest in alter­na­tive ener­gy. So, instead, Ohio Coop­er­a­tive Solar recent­ly installed a 100 kilo­watt unit on the roof of the Cleve­land Clin­ic, which will ​"rent" the pan­els and pay twelve cents per kilo­watt hour for the ener­gy they gen­er­ate — com­pa­ra­ble to the rate it pays for elec­tric­i­ty from the grid. The co-op plans 30 more 100 kilo­watt instal­la­tions over the next three years — which is to say, the employ­ees could soon find them­selves the own­ers of the largest solar ener­gy com­pa­ny in the Midwest.
While about 11,000 com­pa­nies in the Unit­ed States offer some form of employ­ee stock own­er­ship, many of these don't involve real deci­sion mak­ing on the part of employ­ees. But when mak­ing deci­sions for the com­pa­ny, Ohio Coop­er­a­tive Solar oper­ates on a one-work­er, one-vote mod­el for every­one, from the CEO, Steve Kiel, to the newest hire. They all gath­er at 7:30 on Mon­day morn­ings to dis­cuss com­pa­ny busi­ness. And com­pared with your typ­i­cal Amer­i­can CEO, Keil is paid accord­ing­ly. The company's bylaws stip­u­late that the dif­fer­ence between the high­est- and low­est-paid mem­ber of the coop­er­a­tive can nev­er exceed a ratio of five to one. (The aver­age Amer­i­can CEO makes 300 times more than the aver­age employ­ee.) If a new employ­ee is mak­ing $10 an hour and $21,000 a year, the CEO can­not make more than $100,000.
After a six-month appren­tice­ship peri­od, Ohio Coop­er­a­tive Solar employ­ees can apply to join the broad­er Ever­green Coop­er­a­tive. If vot­ed in, they receive a two-dol­lar raise and begin buy­ing into the com­pa­ny through a pay­roll deduc­tion of $0.50 an hour. Over three years, this adds up to $3,000, an own­er­ship stake that, based on the co-op's pro­jec­tions, should be worth $65,000 in nine years. (Medi­an house­hold income in the neigh­bor­hood is $18,000.)
When I spoke with him, Kiel was work­ing on a dozen or so ideas for new coop­er­a­tives. He was run­ning pro­jec­tions to see how many peo­ple each poten­tial co-op could hire. ​"Most cap­i­tal­ists have a return-on-invest­ment thresh­old," Kiel says. ​"Typ­i­cal­ly a ven­ture cap­i­tal­ist firm is going to put up a mil­lion dol­lars up front and will look to get an annu­al return of 70 per­cent. We don't have that cap­i­tal­ist on board, so we have a dif­fer­ent mea­sure, which is how many peo­ple can we hire." So Ohio Coop­er­a­tive Solar has a dif­fer­ent kind of bot­tom line with a dif­fer­ent def­i­n­i­tion of wealth. Under this mod­el, wealth means good pay, health ben­e­fits, a demo­c­ra­t­ic work­place, an equi­ty stake for every work­er and jobs that don't get out­sourced but do reduce the country's car­bon footprint.
That is to say that this small com­pa­ny offers a mod­el for solv­ing, or at least begin­ning to solve, the prob­lems of income inequal­i­ty and unsustainability.
Recal­i­brat­ing the dystopic direc­tion of this country
The Cleve­land mod­el is obvi­ous­ly just one exam­ple of what I would call the seri­ous utopi­an think­ing, the rad­i­cal reimag­in­ing, that we need to tru­ly recal­i­brate the dystopic direc­tion of this coun­try, to begin push­ing in the direc­tion of sol­i­dar­i­ty and recon­struc­tion. By com­bin­ing the ideas of work­er own­er­ship and a local cur­ren­cy, one can begin to get an image (how­ev­er sketchy a hori­zon image) of what a mod­ern eutopia (a good place, a bet­ter place) would look like. Every suc­cess­ful Amer­i­can utopia from Pleas­ant Hill, the Shak­er com­mu­ni­ty in Ken­tucky, to Twin Oaks, an inten­tion­al com­mu­ni­ty in Vir­ginia, was a decen­tral­ized exper­i­ment where a very self-reliant com­mu­ni­ty pro­vid­ed for as much of its own sus­te­nance as pos­si­ble. Any mar­ket econ­o­my has to be small and local­ly focused to avoid the abus­es of the share­hold­er log­ic that says the only real val­ue is prof­it. By pro­duc­ing first the things it needs, and import­ing after that only what it can­not pro­duce, a com­mu­ni­ty retains much longer the wealth it gen­er­ates. In doing so, it also bet­ter defends against preda­to­ry cor­po­ra­tions that feel no respon­si­bil­i­ty to the com­mu­ni­ty, or to pro­tect­ing its land, air, and water. Such an econ­o­my would sub­vert and decen­tral­ize the pow­er of large cor­po­rate pol­luters while it short­ens sup­ply lines and there­fore both pro­duces and con­sumes less fos­sil fuel.
The Amer­i­can econ­o­mist Ken­neth Bould­ing once remarked, ​"Any­one who believes that expo­nen­tial growth can go on for­ev­er is either a mad­man or an econ­o­mist." To move away from the idea of expo­nen­tial growth will obvi­ous­ly mean mov­ing away from a man­u­fac­tur­ing econ­o­my. (The Unit­ed States has lost 5 mil­lion man­u­fac­tur­ing jobs since 2000 any­way, and there's lit­tle sign of their return­ing.) More than that, though, it will mean find­ing new ways to define growth. That sup­pos­ed­ly invi­o­lable eco­nom­ic con­cept will have to be decou­pled, as econ­o­mists say, from the pro­duc­tion of an end­less sup­ply of goods to mean, instead, reward­ing human activ­i­ty that doesn't rely on fos­sil fuels. The man­u­fac­tur­ing that does remain will have to shift from resource-inten­sive indus­tries to those that will both prof­it from and sup­port a sus­tain­able econ­o­my — indus­tries built around pub­lic trans­porta­tion, redesigned and retro­fit­ted cities and build­ings, and the pro­duc­tion and deliv­ery of renew­able ener­gy. Beyond that, our utopi­an past sug­gests that we should replace our cur­rent cul­ture of accu­mu­la­tion with a needs-and-ser­vices econ­o­my that actu­al­ly deliv­ers on the promise of well-being instead of hock­ing flim­sy sub­sti­tutes made in Chi­na and Bangladesh. Our con­sump­tion of mate­r­i­al goods tends to hap­pen in iso­la­tion and tends to rein­force the com­pet­i­tive sense that what I have is bet­ter than what you have.
Such a psy­chol­o­gy and such an econ­o­my cre­ate an end­less neg­a­tive feed­back loop in which we keep con­sum­ing to the detri­ment of the nat­ur­al world, and toward no endur­ing sense of real sat­is­fac­tion with our­selves or oth­ers. Stud­ies have shown that though we con­sume twice as much as we did in the 1970s, our sense of hap­pi­ness hasn't moved up an inch. Add to that Wilkin­son and Pickett's research, which shows that weak com­mu­ni­ty life is linked to increased con­sump­tion and, con­verse­ly, that greater equal­i­ty lessens our pres­sure to con­sume. This country's gross domes­tic prod­uct, the sole mea­sure of our eco­nom­ic suc­cess, has risen 80 per­cent since then, yet psy­chol­o­gists and soci­ol­o­gists can find lit­tle evi­dence that we are any more con­tent than we were four decades ago. In fact, since 1970, the Unit­ed States' Index of Social Health, a sev­en­teen-indi­ca­tor mea­sure­ment that com­bines data on sui­cide rates, income inequal­i­ty, and life expectan­cy, has fall­en 45 per­cent. A graph that mea­sures these two trends, GDP and social health, looks like a ski slope, with social health mea­sured on the down­hill run, while GDP ris­es like a chair­lift. If GDP were a reli­able indi­ca­tor of well-being, we would be in a world of hurt, giv­en that Amer­i­cans con­sume five times more resources than the plan­et can sus­tain. Yet a mount­ing body of research has begun to show how the econ­o­my that destroys the nat­ur­al world is real­ly not the econ­o­my we tru­ly desire, and for one rea­son: it doesn't deliv­er on what Aris­to­tle called eudae­mo­nia, or ​"well-being." Instead, well-being derives from what the polit­i­cal psy­chol­o­gist Robert Lane calls ​"warm inter­per­son­al rela­tions," ​"easy-to-reach neigh­bors," ​"encir­cling, inclu­sive mem­ber­ships," and ​"sol­id fam­i­ly life."
An econ­o­my based on more authen­tic needs and ser­vices (good local food, good restau­rants, good schools, good health care, good live enter­tain­ment, sus­tain­able design, and clean ener­gy) would, I believe, speak to a truer sense of well-being while simul­ta­ne­ous­ly mak­ing our com­mu­ni­ties much less depen­dent on resource extrac­tion. What's more, an econ­o­my based on human cap­i­tal (labor, tal­ent, con­sci­en­tious­ness) instead of nat­ur­al cap­i­tal (fos­sil fuels) and finan­cial cap­i­tal (debt) would go a long way toward increas­ing a sense of trust and con­vivi­al­i­ty with­in com­mu­ni­ties. Social cap­i­tal would cir­cu­late along­side a local cur­ren­cy, and the local cur­ren­cy would help main­tain the cir­cu­la­tion of local goods and ser­vices. Thus a pos­i­tive feed­back loop would replace the neg­a­tive loop I've just men­tioned. And here's anoth­er pos­i­tive feed­back loop: the more we trust oth­ers, the more of the hor­mone oxy­tocin we pro­duce in the brain; and the more oxy­tocin we pro­duce, the more we trust oth­ers. In short, an econ­o­my of plea­sure and pur­pose would replace an econ­o­my of accu­mu­la­tion and waste.
How can we place an actu­al scaf­fold­ing beneath such airy cas­tles? I'm cer­tain­ly not advo­cat­ing a return to the iso­la­tion­ist utopi­an com­munes of the 19th cen­tu­ry. I am, how­ev­er, advo­cat­ing for a new kind of econ­o­my that adopts or adapts many of their prin­ci­ples in the name of stronger com­mu­ni­ties and a sta­ble envi­ron­ment in which those com­mu­ni­ties can exist. Because in this coun­try what we need to do and what we're will­ing to do polit­i­cal­ly are such vast­ly dif­fer­ent things, we need utopi­an think­ing that can mine those gaps and offer a mod­el for anoth­er way for­ward. One of the more inspir­ing aspects of such think­ing is that we don't have to wait for qui­es­cent politi­cians to act or for cor­po­ra­tions to find a moral com­pass. We can work between the cracks of these vast­ly com­pro­mised insti­tu­tions until the cracks grow so large that the insti­tu­tions crum­ble out of irrelevance.
Giv­en that Wall Street banks have pret­ty much aban­doned the tra­di­tion­al role of bank­ing (mak­ing loans that ben­e­fit indi­vid­u­als and com­mu­ni­ties), why not cre­ate local, no-inter­est loan pro­grams like the one advo­cat­ed by Susan Witt, the Exec­u­tive Direc­tor of the Schu­mach­er Cen­ter for a New Eco­nom­ics in Great Bar­ring­ton, Mass.? Why not cre­ate some ver­sion of a local cur­ren­cy? Why not start a Local Exchange Trad­ing Sys­tem where mem­bers of a com­mu­ni­ty, often low­er-income or no-income mem­bers, with­draw ser­vices they need (from home health care to tutor­ing) and deposit in exchange the tal­ents and ser­vices they them­selves can pro­vide? Why not cre­ate larg­er cred­it-clear­ing exchanges that, if tak­en to their log­i­cal extreme, would elim­i­nate the most destruc­tive ele­ments of mod­ern bank­ing? Speak­ing of a cred­it com­mons, why not work to take back the oth­er com­mons (seeds, forests, rivers, alter­na­tive ener­gy, pub­lic spaces, the broad­cast spec­trum, the atmos­phere) through trusts that care­ful­ly man­age resources and dis­trib­ute any income from those resources through div­i­dends paid to every stake­hold­er involved, not just stock­hold­ers of some dis­tant cor­po­ra­tion? Why not return wealth instead of illth to the com­mons? Why not estab­lish land trusts that would pre­vent such spec­u­la­tive dis­as­ters as real estate bub­bles and that would allow egal­i­tar­i­an access to the nat­ur­al rich­es that human beings, after all, did not cre­ate and there­fore should not enclose? Why not fight the prob­lems of unem­ploy­ment and cli­mate change by set­ting up work­er-owned busi­ness­es that ser­vice the anchor insti­tu­tions of every city in the coun­try? Why not reject the dam­ages of oil-based agri­cul­ture and join the Com­mu­ni­ty Sup­port­ed Agri­cul­ture move­ment, in which sub­scribers buy direct­ly, and eat sea­son­al­ly, from a local farm?
That's by no means a com­pre­hen­sive list of ques­tions, but imag­ine how dif­fer­ent this coun­try would look if even a frac­tion of Amer­i­cans took such ques­tions seri­ous­ly and act­ed on them. Of course all these ideas sound — I'll say it one last time — utopi­an. Yet the only thing that pre­vents us from act­ing upon any of them is our own las­si­tude, our pre­vail­ing sense that noth­ing impor­tant can be done to change the cur­rent state of things. That, of course, is exact­ly what the very few who buy and wield pow­er in this coun­try want us to believe. To suc­cumb to that las­si­tude is to admit defeat and await the ris­ing flood­wa­ters. The only force that can over­come such lethar­gy is the engine of the imag­i­na­tion. Noth­ing fires the indi­vid­ual and col­lec­tive spir­it like the pos­si­bil­i­ty of a more wel­com­ing col­lec­tive future and a more authen­tic per­son­al present. We can head out today toward the utopia of recon­struc­tion. We can build the road as we travel.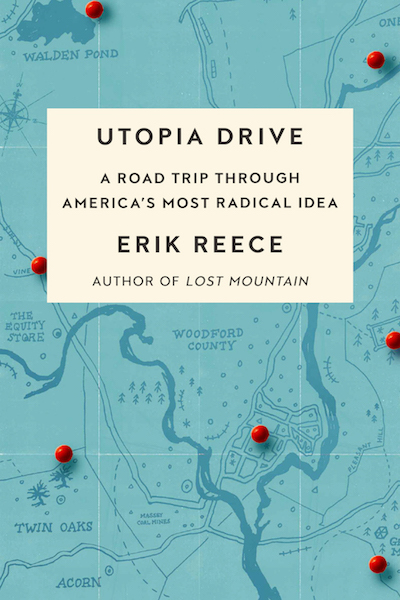 Excerpt­ed from Utopia Dri­ve: A Road Trip Through Amer­i­ca's Most Rad­i­cal Idea by Erik Reece, pub­lished by Far­rar, Straus and Giroux. Copy­right © 2016 by Erik Reece. All rights reserved.
Erik Reece
is an Amer­i­can writer, the author of two books of non­fic­tion
Lost Moun­tain: A Year in the Van­ish­ing Wilder­ness: Rad­i­cal Strip Min­ing and the Dev­as­ta­tion of Appalachia
and
An Amer­i­can Gospel: On Fam­i­ly, His­to­ry, and The King­dom of God
, and numer­ous essays and mag­a­zine arti­cles, pub­lished in Harper's Mag­a­zine, The Nation, and Ori­on Mag­a­zine. He also main­tains a blog ​
"
The Future We Want" for True/​Slant.