Verizon Showdown Calls for New Strike Tactics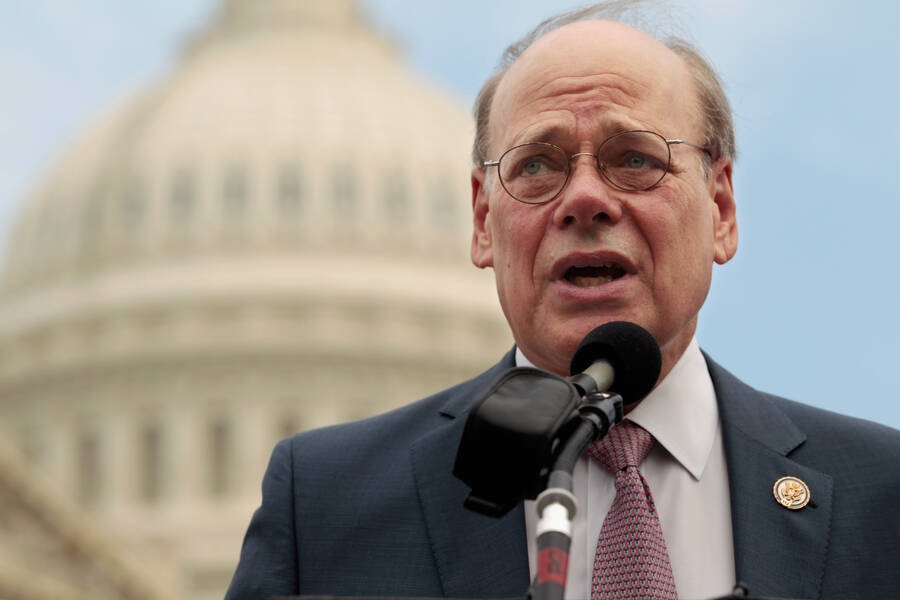 The cul­ture of ​"no con­tract, no work" is almost extinct in the Unit­ed States, where strike activ­i­ty has reached an all-time low.

Among tele­phone work­ers in the north­east, at Ver­i­zon and AT&T, this union tra­di­tion remains strong, based on suc­cess­ful walk­outs by the Com­mu­ni­ca­tions Work­ers of Amer­i­ca (CWA) and the Inter­na­tion­al Broth­er­hood of Elec­tri­cal Work­ers (IBEW) in 1983, 1986, 1989, 1998, 2000 and 2004.

In the longest of those strug­gles, 60,000 CWA and IBEW mem­bers struck for four months against health­care cost shift­ing at NYNEX, the New York and New Eng­land com­pa­ny now known as Ver­i­zon (VZ). Only in 2003 did a region­al bar­gain­ing unit — then 75,000 strong at VZ — stay on the job after con­tract expi­ra­tion to avoid being ensnared in a care­ful­ly pre­pared man­age­ment plan to replace thou­sands of strik­ers with con­trac­tors,.

On Sat­ur­day night, August 6, CWA and IBEW agree­ments expire in the same unit, now shrunk to 45,000 by buy­outs, attri­tion, con­tract­ing out, job elim­i­na­tion and tech­no­log­i­cal change, and the sale of Ver­i­zon oper­a­tions in four states. In this round of bar­gain­ing, work­ers face unac­cept­able con­ces­sions and a tough deci­sion about how to resist them most effectively.
In the words of CWA Dis­trict 1 legislative/​political direc­tor Robert Mas­ter, ​"Ver­i­zon has put on the table the most aggres­sive set of con­tract demands we've ever seen," aimed at turn­ing tens of thou­sands of secure jobs with good ben­e­fits ​"into low­er-wage, much less secure jobs."

Like Gen­er­al Elec­tric, which just won give­backs from CWA and oth­er unions, Ver­i­zon ​"isn't under any finan­cial stress," accord­ing to The Wall Street Jour­nal. The com­pa­ny report­ed $10.2 bil­lion in prof­its in 2010 and its net income for the first half of this year was $6.9 bil­lion. Over the past four years, Ver­i­zon earned near­ly $20 bil­lion for its share­hold­ers (a record of prof­itably used to jus­ti­fy the $258 mil­lion spent on salaries, bonus­es and stock options for just five of its top exec­u­tives, includ­ing new CEO Low­ell McAdam, dur­ing the same peri­od).

And like GE, Ver­i­zon has pur­sued a sys­tem­at­ic and long-term strat­e­gy of de-union­iza­tion. It has thwart­ed orga­niz­ing at its fast-grow­ing and huge­ly-prof­itable cel­lu­lar sub­sidiary, Ver­i­zon Wire­less, while steadi­ly elim­i­nat­ing union­ized jobs on the tra­di­tion­al land­line side of its busi­ness.

The com­pa­ny now has 135,000 nonunion employ­ees — and its union­ized work­force is down to 30 per­cent of the total. In the cur­rent nego­ti­a­tions man­age­ment seems deter­mined to close the gap between the wage and ben­e­fit stan­dards cre­at­ed through 70 years of col­lec­tive bar­gain­ing and those imple­ment­ed uni­lat­er­al­ly at VZW and oth­er nonunion divi­sions.

Verizon's pro­posed take­aways focus on what it calls ​"lega­cy" ben­e­fits. As a result of win­ning the NYNEX strike 22 years ago, CWA and IBEW mem­bers make no pre­mi­um pay­ments for indi­vid­ual or fam­i­ly cov­er­age. Accord­ing to VZ, ​"cur­rent aver­age annu­al med­ical cov­er­age" costs the firm near­ly $14,000 a year — ​"twice the aver­age for com­pa­ra­ble com­pa­nies in the east­ern U.S. whose employ­ees make con­tri­bu­tions toward their health­care."

As man­age­ment point­ed out in a recent mes­sage to its ​"asso­ciates," even ​"the CWA recent­ly con­firmed that 99 per­cent of com­pa­nies now charge for fam­i­ly health­care cov­er­age." Under Verizon's pro­pos­al, this dis­par­i­ty would be cor­rect­ed by forc­ing work­ers with depen­dents to pay $1,300 to $3,000 a year for fam­i­ly cov­er­age.

Exist­ing group pen­sion cov­er­age would be frozen and elim­i­nat­ed entire­ly for new hires, who would just be cov­ered by 401(k) plans instead. Sick days would be lim­it­ed to five per year, job secu­ri­ty lan­guage gut­ted, rais­es tied to per­for­mance reviews, and more cus­tomer ser­vice reps put on com­mis­sion pay. To add insult to injury, Ver­i­zon even wants to take away Vet­er­ans' Day and Mar­tin Luther King Day as paid holidays.
Work­ers ready to strike — and Ver­i­zon ready to weath­er storm
Not sur­pris­ing­ly, more than 90 per­cent of the work­ers polled by CWA and IBEW in recent weeks have vot­ed to autho­rize a strike. Work­place mobi­liza­tion activ­i­ty — a long tra­di­tion among CWA and IBEW mem­bers in the region — has accel­er­at­ed in recent weeks, after a lat­er than usu­al offi­cial start. Ten thou­sand work­ers ral­lied at Ver­i­zon head­quar­ters in New York City last Sat­ur­day and big crowds are expect­ed in Philadel­phia and Boston this Thurs­day evening (August 4) after work.
Thou­sands of rank-and-fil­ers have signed up to become part of nation­al union or local­ly ini­ti­at­ed e‑networks to share infor­ma­tion about small­er-scale protests and expres­sions of work­place sol­i­dar­i­ty through­out the region. (See, for exam­ple, the very live­ly Face­book group set up by union stew­ards in New Eng­land under the name ​"We Are One! Ready to Strike at Ver­i­zon 2011 (IBEW-CWA)."
Many of the IBEW and CWA stew­ards most ​"ready to strike" (and with the most strike expe­ri­ence) are wary of any union response this week­end that falls short of an all-out work-stop­page. Yet a tra­di­tion­al strike could be a per­ilous exer­cise at Ver­i­zon, if it doesn't have suf­fi­cient dis­rup­tive impact on the company's oper­a­tions. (In 1989, it took more than two months of pick­et­ing and oth­er forms of pres­sure before NYNEX began feel­ing any notice­able pain — at a time when union mem­bers still rep­re­sent­ed a major­i­ty of the employer's workforce.)
Over the past two decades, due to automa­tion, VZ has devel­oped far greater capac­i­ty to weath­er a con­ven­tion­al walk­out by uti­liz­ing man­age­ment per­son­nel, and, most impor­tant­ly, the par­al­lel work­force pro­vid­ed by its 135,000 nonunion employ­ees and exten­sive net­work of con­tract call cen­ters. (Locat­ed in the Unit­ed States and abroad, these cen­ters are already divert­ing large amounts of bar­gain­ing unit work under ​"shared call" arrange­ments that the Ver­i­zon unions are try­ing to curb.)
Only one of the Ver­i­zon unions has a strike fund able to pro­vide fixed week­ly ben­e­fits for thou­sands of strik­ers. CWA's $400 mil­lion fund was cre­at­ed after the NYNEX strike bank­rupt­ed its pre­vi­ous one; it pays $200 a week ini­tial­ly, and then $300 week­ly, if a walk­out con­tin­ues. The IBEW has no mech­a­nism for pro­vid­ing sim­i­lar finan­cial assis­tance or even COBRA sub­si­dies if Ver­i­zon ter­mi­nat­ed health insur­ance as NYNEX did in 1989.
A third way
There is, how­ev­er, a low­er-risk, high­er impact alter­na­tive avail­able to Ver­i­zon activists. That is the strat­e­gy of work­ing with­out a con­tract, while using accom­pa­ny­ing oppor­tu­ni­ties for direct action that would be both legal­ly pro­tect­ed and dis­rup­tive.

In a let­ter sent last week to both unions, Verizon's top nego­tia­tor opposed any con­tract exten­sion. He warned that, ​"if we don't reach agree­ment by August 6th, the arbi­tra­tion pro­vi­sions of the var­i­ous labor con­tracts would not be in effect for griev­ances that arise after the col­lec­tive bar­gain­ing agree­ments expire" and, there­fore, CWA and IBEW ​"will not be able to grieve and/​or arbi­trate any dis­ci­pline, ter­mi­na­tions or con­tract vio­la­tions."

This was sup­posed to be a threat (which may soon include sus­pen­sion of auto­mat­ic dues deduc­tion when the con­tract expires). But there is a lit­tle-not­ed upside to this post-expi­ra­tion sce­nario — name­ly, that CWA and IBEW will no longer be bound by their promise not to strike over unre­solved griev­ances dur­ing the life of the con­tract (or any exten­sion of it).

When CWA Local 1298 in Con­necti­cut was faced with sim­i­lar con­ces­sion demands by AT&T in 2009, its 5,000 mem­bers worked with­out a con­tract for 18 months. Techs and ser­vice reps con­tin­ued to mobi­lize on the job and in the com­mu­ni­ty, union nego­tia­tors skill­ful­ly avoid­ed bar­gain­ing to impasse, and Local 1298 won a series of NLRB cas­es chal­leng­ing uni­lat­er­al changes and dis­ci­pli­nary action that man­age­ment tried to take against union activists.
Local nego­tia­tors were final­ly forced to accept some pre­mi­um-shar­ing, based on the con­tract pat­tern already estab­lished else­where at AT&T in 2009. Mean­while, 1,298 mem­bers and their fam­i­lies avoid­ed pay­ing sev­er­al thou­sand dol­lars for their ben­e­fits dur­ing the long peri­od when the old med­ical plan pro­vi­sions remained in effect, while nego­ti­a­tions continued.
If Ver­i­zon con­tin­ues to insist on cost-shift­ing and oth­er give­backs, a CWA-IBEW deci­sion to con­tin­ue work­ing would enable mem­bers to pur­sue the high­er impact of strat­e­gy of strik­ing selec­tive­ly over unre­solved grievances.
Any group of work­ers — in a sin­gle garage, call cen­ter, depart­ment or larg­er part of the bar­gain­ing unit — would be free to engage in care­ful­ly planned griev­ance strikes (of vary­ing dura­tion) after the third and final step of the con­tract griev­ance pro­ce­dure, which remains in effect, has been exhausted.
These job actions would have to be unre­lat­ed to issues unre­solved at the bar­gain­ing table. While most mem­bers con­tin­ued to work and col­lect a full pay check, the unions would be free to esca­late their anti-con­ces­sions cam­paign in pub­lic, build­ing addi­tion­al sup­port from labor, con­sumer, and polit­i­cal allies around the country.
Fight­ing back in this fash­ion requires dis­ci­pline, flex­i­bil­i­ty, cre­ativ­i­ty and a wide­ly-shared rank-and-file under­stand­ing of why it's nec­es­sary. Stay­ing on the job and using the right to strike over griev­ances throws the com­pa­ny a curve ball that man­age­ment hasn't seen before. It min­i­mizes the cost and risk of strik­ing, while keep­ing the com­pa­ny guess­ing about what part of its oper­a­tion might be affect­ed next. It might even give Ver­i­zon greater incen­tive to set­tle than if every­one walks out togeth­er on August 7 and an army of replace­ment work­ers, already in place, is able to main­tain cus­tomer ser­vice with­out lit­tle or no inter­rup­tion.

Steve Ear­ly, a labor jour­nal­ist and for­mer CWA rep­re­sen­ta­tive, was involved in orga­niz­ing, bar­gain­ing, con­tract cam­paigns and strikes at Ver­i­zon (and its pre­de­ces­sor com­pa­nies) from 1980 to 2007. He is the author, most recent­ly, of The Civ­il Wars in U.S. Labor, which describes the 1989 strug­gle against health­care cost shift­ing at NYNEX.
Steve Ear­ly worked for 27 years as an orga­niz­er and inter­na­tion­al rep­re­sen­ta­tive for the Com­mu­ni­ca­tions Work­ers of Amer­i­ca. He is the author of sev­er­al books, includ­ing Refin­ery Town: Big Oil, Big Mon­ey, and the Remak­ing of an Amer­i­can City (Bea­con Press).