Verizon Strike Highlights Union Effect on Middle Class Jobs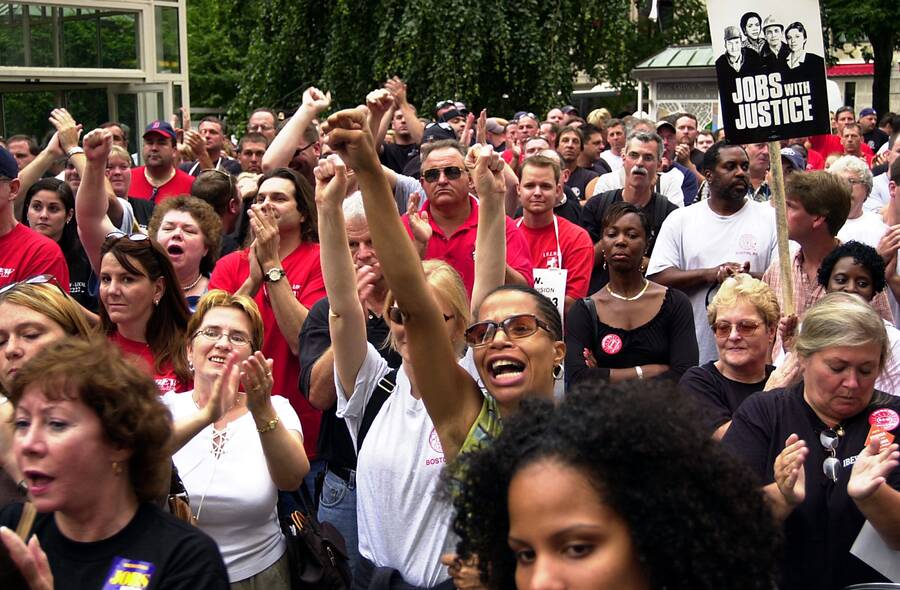 State officials nationwide — most prominently governors Scott Walker in Wisconsin and Chris Christie in New Jersey — have attacked unionized nurses and teachers as overpaid, as part of a larger campaign against public sector unions.
Now Verizon company executives are using a similar tactic to try to undermine support for 45,000 International Brotherhood of Electrical Workers (IBEW) and Communications Workers of America (CWA) members on strike across the East Coast including in Virginia, Massachusetts, Pennsylvania, Washington D.C. and New York, since their contract expired Aug. 6 and negotiations for a new contract are stalled.
On Sunday, Steven Greenhouse reported for The New York Times:
Verizon says its unionized workers average $70,000 a year before overtime and $91,000 with overtime. But union officials say only a small percentage of workers earn that much with overtime, an amount they say would require hundreds of hours of it. Company officials note that the average U.S. worker earns $23 an hour, translating to $48,000 a year for a full-time worker. ​"The striking workers earn considerably more than many unionized nurses and teachers," Thonis said. ​"We're at the very top of our industry in terms of compensation."
The unions have emphasized the ​"middle class" nature of the union jobs, mostly in the company's land-line division – which is under pressure because of the shift to cell phones. The unions argue that land-line workers helped build the company's highly profitable wireless side, which is not unionized.
In a statement CWA spokesperson Candice Johnson said the company is demanding a total of $1 billion in concessions from the 45,000 workers:
These demands would cost every family $20,000 a year. This is unacceptable from a company that is among the 10 wealthiest in America, that compensates the top five executives at a level of more than a quarter of a billion dollars over four years, that doesn't pay any federal income tax and still gets a $1.3 billion tax rebate.
Given the attacks on public sector unions and the overall decline in unionization rates, the unions' emphasis on Verizon's threat to middle class jobs might be seen as part of a larger strategy to remind the public of the critical role of unions in the very creation of an American middle class in decades past, especially during the heyday of the auto industry.
The IBEW Local 2222 website says:
It's outrageous. Even as Verizon continues to rake in record profits, it's trying to outsource more jobs, demand workers pay more for benefits and undermine workers' retirement security…Verizon is trying to strip away 50 years of collective bargaining gains for middle-class workers and our families. But the company won't succeed. Workers won't let Verizon destroy the middle-class jobs and benefits generations of Verizon workers gained through collective bargaining.
Company officials and union members are sparring in the media over what exactly constitutes ​"middle class" and how exactly workers would be impacted by the changes Verizon wants to make.
Union members say that the changes to their health plans and required contributions, specifically, would be devastating. Company officials say they are just trying to bring their workers in line with most Americans' health coverage burdens. Union members also point out that depending where they live – like the New York City area – pay that might sound above middle-class to an average American is actually not.
Greenhouse quotes Poughkeepsie, New York worker Doug Anderson:
What we make is just a living wage in the New York area…On what I earn, my family can't even afford to live where I work – Westchester County. And on what we earn, it's hard to send a child through college.
The strike has been highly contentious, with both sides alleging physical threats and attacks, and judges handing down injunctions and limiting the number of picketers allowed at any one location. Fox News reported on company legal filings, which the unions say are exaggerated and typical management tactics.
Over the past few days, strikers have fired a BB gun at a non-striking worker in the Bronx, pushed another into a scaffolding and injured his arm in Albany, crowded around a Manhattan manhole where workers were sent to splice a cable and refused to leave when police were called, according to the company's legal filing in New York. It says pickets also blocked postal trucks from getting into a Verizon billing center in the Long Island community of Massapequa and gathered by the dozens to harangue people going into and leaving various Verizon locations.
Support this work
Reader donations, many as small as just $5, are what fund the work of writers like this—and keep our content free and accessible to everyone. If you support this work, will chip in to help fund it?

It only takes a minute to donate. Click here to make a tax-deductible donation.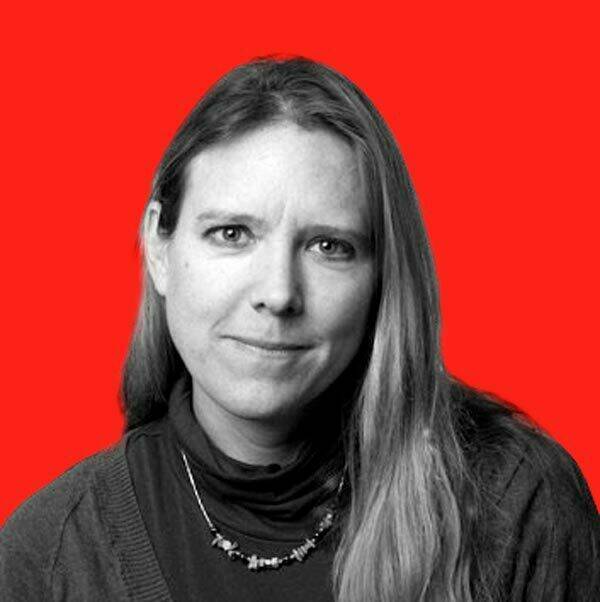 Kari Lydersen
is a Chicago-based reporter, author and journalism instructor, leading the Social Justice
&
amp; Investigative specialization in the graduate program at Northwestern University. She is the author of Mayor
1
%: Rahm Emanuel and the Rise of Chicago's
99
%.
Help support this work
As a reader-supported, nonprofit publication, all of the journalism In These Times produces is made possible by readers like you. If you support this work, will chip in $5 or more to help fund it?