As I watch beads of water trick­le through cracks in the hull of the 20-year-old, rough-hewn sam­pan chug­ging down the Huong Diem Riv­er, I begin to think about how I came to be a war crimes hunter. Here, deep in Vietnam's Mekong Delta, accom­pa­nied by my wife, pho­to­jour­nal­ist Tam Turse, and our trans­la­tor, I'm on a mis­sion to seek out and record the sto­ries of the for­got­ten vic­tims of what is appro­pri­ate­ly known here as the ​"Amer­i­can War."
I've been research­ing U.S. war crimes in Viet­nam since 2002, when I first locat­ed a col­lec­tion of U.S. war crimes inves­ti­ga­tions doc­u­ments – com­piled by a secret U.S. Army task force in the 1970s – at the U.S. Nation­al Archives. After writ­ing my doc­tor­al dis­ser­ta­tion from those files, I trav­eled to Viet­nam in 2006 as a free­lance reporter for the Los Ange­les Times to track down wit­ness­es and sur­vivors of a few cas­es. That trip spanned only a cou­ple weeks.
But this trip in ear­ly 2008 – field research for my forth­com­ing book Kill Any­thing That Moves – lasts a cou­ple months.
Trav­el­ing by air­plane, car, motor­bike, fer­ry boat, barge, fish­ing boat, motor­ized sam­pan and often on foot, we trek far off the beat­en track – past ver­dant green rice pad­dies that stretch out as far as the eye can see; into fields that dou­ble as mass graves; down roads that col­lapse into thin dirt foot­paths or the one, on a tiny island off the coast of cen­tral Viet­nam, which sud­den­ly van­ished into sandy beach, strand­ing the car until we pushed it free.
Along the way, we sought out peo­ple who haven't seen a West­ern­er since the war and those whose sto­ries are unknown beyond their own villages.
We're here to make sure the voic­es – and, cour­tesy of Tam, the faces – of these peo­ple are not lost to his­to­ry. We're here to doc­u­ment the hid­den, if not for­bid­den, his­to­ry of the ​"Viet­nam War," untold in most main­stream U.S. his­to­ries. We're here to record grim tes­ti­mo­ny of near-con­stant artillery shelling, of homes turned to ash by napalm, of orchards and gar­dens dec­i­mat­ed by chem­i­cal defo­liants, of farm­ing fam­i­lies forced to live in their fields because of con­stant aer­i­al bom­bard­ment, of wives and hus­bands, sons and daugh­ters, fathers and moth­ers, sis­ters and broth­ers maimed and killed by frag­men­ta­tion grenades, rifle fire and heli­copter gun­ships. And we're here to track down massacres.
A scene of horror
We vis­it­ed mas­sacre sites from Quang Tri – the north­ern-most province in what was once the Repub­lic of Viet­nam ("South Viet­nam") – to the deep south of the Mekong Delta. But we spent the bulk of our time in the cen­tral part of the coun­try – provinces that had the high­est con­cen­tra­tion of U.S. troops, such as Quang Ngai, the site of the infa­mous My Lai massacre.
In anoth­er of the cen­tral provinces, Quang Nam, we head­ed to Le Bac ham­let. I had long sus­pect­ed some­thing very dark hap­pened there.
Dur­ing the war, the Lib­er­a­tion Press Agency – the com­mu­ni­ca­tions wing of the Pro­vi­sion­al Rev­o­lu­tion­ary Gov­ern­ment (PRG) – report­ed that U.S. Marines ​"shot 38 per­sons[,] most­ly women and chil­dren[,] in Le Bac ham­let, Quang Nam Province on April 15, 1970." Only weeks before those alleged killings, Marines had car­ried out a mas­sacre in a neigh­bor­ing district.
In his book, Son Thang: An Amer­i­can War Crime, Gary Solis, a war crimes schol­ar and vet­er­an of the war, laid bare the details of that mas­sacre – of 16 unarmed women and chil­dren at Son Thang – by a Marine Corps ​"killer team."
Only after a group of Viet­namese com­plained about the deaths to Marines based near the ham­let did the Corps launch an inves­ti­ga­tion into the killing of civil­ians in Le Bac. The Marines even­tu­al­ly claimed, accord­ing to press reports at the time, that an unspec­i­fied num­ber of civil­ians had indeed been killed, but that it could not be ascer­tained if they were killed by the Marines.
An offi­cial Marine Corps his­to­ry, pro­duced lat­er, states that ​"Com­pa­ny B, 1st Bat­tal­ion, 5th Marines engaged ene­my troops near Le Bac (2) … The com­pa­ny called in jets and Cobra gun­ships; a dozen ene­my troops died in the action, but so did about 30 peo­ple in the near­by hamlet."
In 1971, dur­ing the Paris Peace talks, the PRG gave U.S. Rep. Robert L. Leggett (D‑Calif.) an awk­ward­ly trans­lat­ed copy of the Viet­namese doc­u­ment that pro­vid­ed infor­ma­tion for the Lib­er­a­tion Press Agency broad­cast. He, in turn, sent a copy to the Pen­ta­gon, which I found in the Army's files. The typo-rid­den source men­tioned a sur­vivor – a young girl named Hoang Thi Ai. Locals informed us that Hoang was not a ham­let sur­name, but point­ed us to a woman named Ho Thi A who lived in Le Bac as a child.
She said she remem­bered Marines enter­ing the ham­let on March 10, 1970, on the lunar cal­en­dar – the equiv­a­lent of the solar date of April 15, 1970. She recalled civil­ian deaths, too – but not the way the Marines claim they occurred. Just 8 years old at the time, Ho Thi A said she was play­ing in her home that morn­ing when the aer­i­al assault began. Peo­ple ran for their bomb shel­ters and wait­ed out the attack. When the bom­bard­ment end­ed, U.S. troops entered the ham­let on foot and peo­ple scram­bled from their bunkers, fear­ing the Amer­i­cans would throw grenades inside.
"There were three of us stand­ing at the entrance to the bunker: me and two old women – my neigh­bor and my grand­moth­er," Ho Thi A said. One of the Amer­i­can troops was stand­ing only 15 feet away when he fired. ​"Miss Chay was shot dead," she said. ​"Then he shot my grand­moth­er. She died too. At that moment I was so scared and ran into the bunker and hid."
The U.S. troops threw grenades into her bunker, but because of its shape, she was shield­ed from the blast. Lat­er, after the Amer­i­cans left the area, she emerged just as local guer­ril­las, who had been hid­ing near­by, also appeared. She fol­lowed them to the front part of the ham­let. What they found was a scene of horror.
Lying at the entrance of a bunker were nine bod­ies – two fam­i­lies – who had been shot. All were women and chil­dren. All were civil­ians. In total, Ho Thi A said, Marines killed 15 peo­ple that day.
Only women and children
Ho Nam was a local guer­ril­la liv­ing in Le Bac and recalls March 10, 1970 (lunar) well. When I asked if he fought the Amer­i­cans that day, he was incred­u­lous. Most of the time he didn't even car­ry a weapon, and Amer­i­can fire­pow­er was overwhelming.
But U.S. heli­copters must have sus­pect­ed armed ene­my forces were around, he said, because they cir­cled the ham­let and fired on it. Then came the jets and their ​"petrol bombs." He took cov­er in a bunker dur­ing the air strike, as did oth­er local peo­ple. After the bom­bard­ment end­ed, he said he ran and hid in a near­by field of tall grass, but women and chil­dren stayed behind as U.S. troops entered the ham­let. He returned lat­er that day: ​"The first bunker where they entered the ham­let, they shot two peo­ple. Ho Thi A was in this bunker," Ho Nam said. ​"She saw the old women were killed, so she hid in the bunker."
"Then I came to the sec­ond bunker behind the house, there were two fam­i­lies who took shel­ter there – nine peo­ple. They were all shot dead," he recalled. ​"Only chil­dren and women – the women were all only about 15 years old."
At anoth­er bunker, his own moth­er was shot dead. He buried her and helped bury the oth­ers, as well. In all, 15 peo­ple were killed, he recalled.
Ho Nam still lives in Le Bac and led us a short way from his home to a near­by back­yard. He showed us two bur­ial mounds: one cir­cu­lar, the oth­er a long, thin oblong mound – the graves of nine mas­sacre vic­tims, he said.
The Marines claim they were involved in a fire­fight with ene­my troops that day. But all the Viet­namese we talked to said the ​"Lib­er­a­tion forces" were not in the ham­let. Only locals who couldn't run eas­i­ly – women with small chil­dren and the elder­ly – were there when the Marines arrived. While the Lib­er­a­tion Press Agency report­ed near­ly 40 civil­ian dead, and the Amer­i­cans admit­ted to 30, the Viet­namese recall 15. War crimes are a murky business.
What­ev­er the details, what is clear is that almost 40 years has not dimin­ished the hor­ror of the day for Ho Thi A.
The philoso­pher and writer Jean-Paul Sartre once wrote, ​"Our vic­tims know us by their scars and by their chains, and it is this that makes their evi­dence irrefutable."
We might also add ​"tears" to his list.
No one will ever know how many U.S.-perpetrated massacres took place in Vietnam. Nor how many hamlets were decimated by bombings. Nor the number of villages laid waste by artillery strikes
Pick­ing at emo­tion­al scabs
I have inter­viewed many Viet­namese peo­ple about their most trau­mat­ic, hor­rif­ic expe­ri­ences. Grand­moth­ers have told me about the sex crimes they endured, par­ents have told me of mur­dered chil­dren and old women have spo­ken of per­verse tor­tures they were sub­ject­ed to. I've seen burn scars, emp­ty eye sock­ets, man­gled limbs and the grotesque injuries that result from high-veloc­i­ty rifle rounds and frag­men­ta­tion weapons designed to maim and kill.
I know the dis­com­fort of reduc­ing peo­ple to tears and pick­ing at emo­tion­al scabs that took years to form. But I've rarely expe­ri­enced any­thing like I did when inter­view­ing Ho Thi A.
The irony is that, as far as mas­sacre inter­views go, I thought this one had been pro­ceed­ing along fine. There weren't even any tears – up to a point. Then the flood­gates broke. This wasn't tear­ing up. Or cry­ing. Or even sob­bing. She began incon­solably bawling.
At the five-minute mark, it was past uncomfortable.
At 10 min­utes, I won­dered if she would ever stop.
At 15 min­utes, I was at a loss of what to do.
If you've nev­er reduced a stranger to such a state, it's hard to explain what it's like to sit across from a woman you've only just met and have just plunged into an acute emo­tion­al cri­sis, while being inca­pable of speak­ing her lan­guage and – because of pro­fes­sion­al and cul­tur­al rea­sons – are unable to do so much as reach out and hold her hand.
Foot­notes in Vietnam's hid­den history
I've spent years study­ing U.S. mil­i­tary con­duct in Viet­nam – read­ing for­mer­ly clas­si­fied U.S. war crimes doc­u­ments; inter­view­ing retired Pen­ta­gon offi­cials who tracked atroc­i­ties; speak­ing with vet­er­ans coura­geous enough to admit the crimes they saw or even com­mit­ted; as well as scour­ing Viet­namese sources, U.S. his­to­ries and press reports.
I've worked to demon­strate that it's sim­ply incor­rect to begin and end the dis­cus­sion of U.S. atroc­i­ties with My Lai, as most U.S. his­to­ries of the war tend to do. I've tried to demon­strate how per­va­sive the civil­ian suf­fer­ing was – but this trip again drove home to me that the scale of the car­nage is still almost beyond my grasp.
No one will ever know how many U.S.-perpetrated mas­sacres took place in Viet­nam. Nor how many ham­lets were dec­i­mat­ed by bomb­ings. Nor the num­ber of vil­lages laid to waste by artillery strikes. Nor will there ever be an accu­rate count of the peo­ple psy­cho­log­i­cal­ly injured, maimed or killed. Le Bac is just one hor­rif­ic foot­note in a hid­den his­to­ry of the Viet­nam War that few Amer­i­cans can tru­ly com­pre­hend – if they even wish to do so.
What Amer­i­cans can do is remem­ber that some­where, right now, in Viet­nam – as in cur­rent war zones, like Iraq and Afghanistan – Ho Thi A and oth­er sur­vivors are liv­ing with trau­ma that doesn't fade with the pas­sage of decades. In Viet­nam, the scars Sartre spoke of are still vis­i­ble – if you're will­ing to look close­ly enough.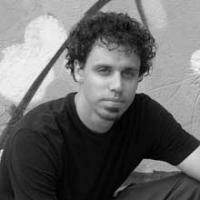 Nick Turse
, asso­ciate edi­tor of TomDis​patch​.com, is the author of
The Com­plex: How the Mil­i­tary Invades Our Every­day Lives
(Met­ro­pol­i­tan Books) and a forth­com­ing his­to­ry of U.S. war crimes in Viet­nam,
Kill Any­thing That Moves
(Metropolitan/​Henry Holt). His web­site is Nick​Turse​.com.