We wanted to make sure you didn't miss the announcement of our new Sustainer program. Once you've finished reading, take a moment to check out the new program, as well as all the benefits of becoming a Sustainer.

Gives report to financial analysts ahead of second quarter results
As Rite Aid management gets ready to spin another dismal quarter to industryanalysts, the union uniting workers at the company's giant distribution center in Lancaster, Calif., has issued a scathing new report blasting management's poor performance.

The report, ​"Navigating Rough Waters — Can New Management Steer Rite Aid Back on Course?", points out what Rite Aid workers across the country have been saying to management since the disastrous Brooks and Eckerd acquisition: Solving the company's financial problems on the backs of hard-working employees is bad for business and a failed labor relations strategy.

The report was written by the International Longshore and Warehouse Union's Research Department and distributed to stock analysts, financial advisors and industry trade reporters before Rite Aid releases its second quarter financial results on Thursday.
"We've been fighting for our basic rights and a voice at work for almost five years," said Sylvia Estrada, a lead worker at the Lancaster warehouse. ​"With a new CEO, we're hoping Rite Aid will solve problems that are hurting employee morale and affecting customer service."
Workers at the Lancaster distribution center began organizing their union in early 2006. They won an NLRB election in March of 2008 and have been negotiating with management for a first contract since then. Rite Aid mismanagement has contributed to unnecessary injuries, downtime, and low morale. Workers have reported exhausting and unsafe work practices. Instead of working with Lancaster employees to solve problems, Rite Aid executives have needlessly engaged workers in a lengthy and expensive conflict.

At the company's annual meeting in Harrisburg, Pa., last June, the AFL-CIO's Office of Investment released a briefing paper on Rite Aid's poor performance that singled-out CEO Mary Sammons for excessive pay. The AFL-CIO presented a shareholder resolution that would give shareholders an advisory vote on executive pay.

​"Rite Aid should recognize that its employees are the company's most important asset," said ILWU Vice President Ray Familathe. ​"It's time for Rite Aid to stop stalling and negotiate a fair contract."

Copies of the ILWU Investor Alert are available from Rand Wilson at rand mind​spring​.com. Wilson is an AFL-CIO Communications Coordinator.


Become a Sustainer
We surveyed thousands of readers and asked what they would like to see in a monthly giving program. Many of you expressed interest in magazine subscriptions, gift subscriptions, tote bags, events and books —and we've added all of those. Some of you said that cost was an issue, so we've kept our starting tier at just $5 a month—less than 17 cents a day.

Now, for the first time, we're offering three different levels of support, with unique rewards at each level, for you to choose from. Check out the new Sustainer program.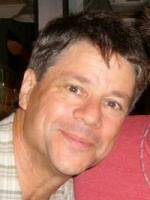 Rand Wilson is an organizer and chief of staff at SEIU Local 888 in Boston.