Gives report to finan­cial ana­lysts ahead of sec­ond quar­ter results
As Rite Aid man­age­ment gets ready to spin anoth­er dis­mal quar­ter to indus­try­an­a­lysts, the union unit­ing work­ers at the company's giant dis­tri­b­u­tion cen­ter in Lan­cast­er, Calif., has issued a scathing new report blast­ing management's poor per­for­mance.

The report, ​"Nav­i­gat­ing Rough Waters — Can New Man­age­ment Steer Rite Aid Back on Course?", points out what Rite Aid work­ers across the coun­try have been say­ing to man­age­ment since the dis­as­trous Brooks and Eck­erd acqui­si­tion: Solv­ing the company's finan­cial prob­lems on the backs of hard-work­ing employ­ees is bad for busi­ness and a failed labor rela­tions strat­e­gy.

The report was writ­ten by the Inter­na­tion­al Long­shore and Ware­house Union's Research Depart­ment and dis­trib­uted to stock ana­lysts, finan­cial advi­sors and indus­try trade reporters before Rite Aid releas­es its sec­ond quar­ter finan­cial results on Thursday.
"We've been fight­ing for our basic rights and a voice at work for almost five years," said Sylvia Estra­da, a lead work­er at the Lan­cast­er ware­house. ​"With a new CEO, we're hop­ing Rite Aid will solve prob­lems that are hurt­ing employ­ee morale and affect­ing cus­tomer service."
Work­ers at the Lan­cast­er dis­tri­b­u­tion cen­ter began orga­niz­ing their union in ear­ly 2006. They won an NLRB elec­tion in March of 2008 and have been nego­ti­at­ing with man­age­ment for a first con­tract since then. Rite Aid mis­man­age­ment has con­tributed to unnec­es­sary injuries, down­time, and low morale. Work­ers have report­ed exhaust­ing and unsafe work prac­tices. Instead of work­ing with Lan­cast­er employ­ees to solve prob­lems, Rite Aid exec­u­tives have need­less­ly engaged work­ers in a lengthy and expen­sive con­flict.

At the company's annu­al meet­ing in Har­ris­burg, Pa., last June, the AFL-CIO's Office of Invest­ment released a brief­ing paper on Rite Aid's poor per­for­mance that sin­gled-out CEO Mary Sam­mons for exces­sive pay. The AFL-CIO pre­sent­ed a share­hold­er res­o­lu­tion that would give share­hold­ers an advi­so­ry vote on exec­u­tive pay.

​"Rite Aid should rec­og­nize that its employ­ees are the company's most impor­tant asset," said ILWU Vice Pres­i­dent Ray Fami­lathe. ​"It's time for Rite Aid to stop stalling and nego­ti­ate a fair con­tract."

Copies of the ILWU Investor Alert are avail­able from Rand Wil­son at rand mind​spring​.com. Wil­son is an AFL-CIO Com­mu­ni­ca­tions Coordinator.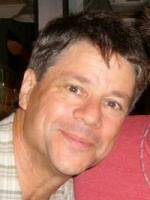 Rand Wil­son
is pol­i­cy and com­mu­ni­ca­tions direc­tor at SEIU Local
888
in Boston.