Employees will march into Reliable Staffing office to demand billing records, highlight mistreatment
When Reginald Burnett started working in a warehouse unloading trucks of goods destined for Wal-Mart, he said he was told he'd make at least $10 an hour. But he soon realized that figure hinged on unloading a truck in three hours. Depending on how many things are in a truck and how heavy and unwieldy they are, unloading a truck can take two days.

Burnett, 32, soon found himself working 12-hour days, seven days a week, and taking home only $90 – 100 a day – less than $9 an hour, not counting copious overtime to which he should have been entitled under the law. He said he wasn't the only one who realized his Friday paycheck from the agency Reliable Staffing ​"didn't add up."
Burnett is among workers who think they are victims of wage theft by the New Lenox, Ill., staffing agency. Reliable Staffing workers have contacted the group Warehouse Workers for Justice, which is trying to shed light on alleged wage and hour violations, unhealthy working conditions, extensive use of temporary labor and other unsettling aspects of the massive warehouse industry in Chicago's southwest suburbs.
Today Burnett and other former or current Reliable Staffing workers and their supporters are marching into the company demanding copies of their pay stubs and billing records, to highlight what many workers say is erratic, deceptive or non-existent recordkeeping and transparency by the agencies that hire workers to staff warehouses for major multinational companies like Wal-Mart. (The workers are meeting at 11 a.m. at 14422 Edison Dr. A in New Lenox — supporters are welcome.)
"It was everything that goes to Wal-Mart, from BBQ grills to tables to different types of book folders," said Burnett. ​"A lot of it was heavy."
George Johnson is among the former Reliable Staffing workers who never got straight answers about how much he was being paid. He said he was promised $9.25 an hour, but he said he sometimes got as little as $15 for a full eight-hour day during his three months at the company, paid piecemeal for unloading trucks, splitting pay with one or two other workers unloading the same truck. He said he was also told to report to the warehouse at 7 a.m., but wouldn't start working until 8:30 a.m. or 9 a.m., without being paid for the waiting time.
"It was all screwed up," said Johnson, 41, who struggled to support eight kids on the meager wages. ​"You spent all these hours working, unloading these big trucks, one after another after another. For nothing."
Warehouse Workers for Justice, a campaign launched several years ago by the United Electrical Radio and Machine Workers of America (UE), last year released the study Bad Jobs in Good Movement: Warehouse Work in Will County that showed:
63 percent of warehouse workers were temps and that majority were earning below the poverty line…and one in four warehouse workers needed public assistance and many workers needed a second job in order to make ends meet.
Both Johnson and Burnett were temporary workers, and Johnson since then worked another temporary warehouse job. Burnett has been collecting unemployment since being laid off after about seven months, when his contract ended.
"When they want that order, they'll say ​'that truck is hot,'" he said. ​"There are people waiting on the order, they need to complete it right away to get their money, so they make you work harder. But they don't share the money with you. They are making big money, I kid you not."
Warehouse Workers for Justice organizers have been meeting with Illinois state legislators to introduce legislation that would limit the number of temporary jobs in the industry, among other workers' rights protections.
​"People deserve permanent jobs," said Tory Moore, a WWJ organizer who worked at the same warehouse for six years as a temp.
Burnett said he hopes more workers speak up about wage theft and other problems. He said many of the people working for Reliable Staffing have criminal records, something he thinks the company banked on.
"The job is so God-damned hard, most people they hire have felonies, they know most people won't hire someone with a felony, so they know he'll put up with it because he'll have a hard time doing anything else," Burnett said.
They are trying to prove to society that they're capable of handling this kind of thing. Making their own money feels good, especially someone who came from the street, who never had anything in their lifetime. Now they don't have to look over their shoulder, over their back, look out for the police.

They're going to hold on to that job as long as they can. The people know they're being cheated, but they don't want to speak up because if you speak up, you lose your job.
Before you go
Reader donations, many as small as just $5, are what fund the work of writers like this—and keep our content free and accessible to everyone. But when donations slow down, it puts our future reporting at risk. To get back on track, we're aiming to add 400 contributions from readers by the end of the month.

It only takes a minute to donate. Will you chip in before the deadline?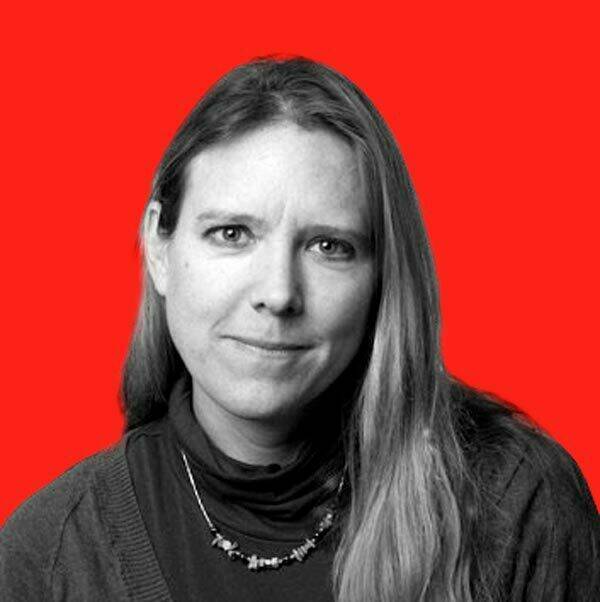 Kari Lydersen
is a Chicago-based reporter, author and journalism instructor, leading the Social Justice
&
amp; Investigative specialization in the graduate program at Northwestern University. She is the author of Mayor
1
%: Rahm Emanuel and the Rise of Chicago's
99
%.
Deadline: Thursday
Reader donations, many as small as just $5, have kept In These Times publishing for 45 years. But when donations slow down, it puts our future reporting at risk. To get back on track, we're aiming to add 400 contributions from readers by the end of the month. Will you be one of them?