Watch Leonardo DiCaprio's New Climate Documentary, Before the Flood, Right Here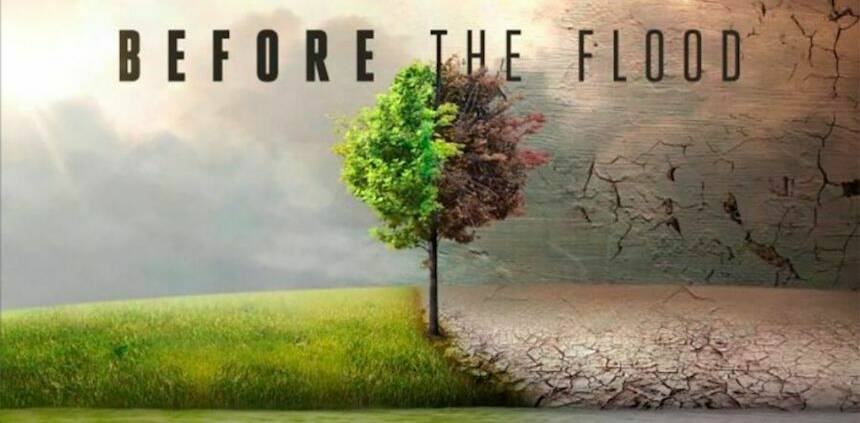 Before the Flood premiered in theaters on October 21 and aired globally over the weekend on the National Geographic Channel (in 171 countries and 45 languages). It's currently streaming online and we've added the link below. The film is directed by Fisher Stevens and produced by Leonardo DiCaprio, Fisher Stevens, Jennifer Davisson and Trevor Davidoski with Brett Ratner and James Packer of RatPac Entertainment. It was written by Mark Monroe and executive produced by Martin Scorsese, Adam Bardach, Mark Monroe and Zara Duffy.
More from the film's website:
From Academy Award®-winning filmmaker Fisher Stevens and Academy Award®-winning actor, environmental activist and U.N. Messenger of Peace Leonardo DiCaprio, Before the Flood presents a riveting account of the dramatic changes now occurring around the world due to climate change, as well as the actions we as individuals and as a society can take to prevent the disruption of life on our planet. Beyond the steps we can take as individuals, the film urges viewers to push their elected officials in supporting the use of alternative energy sources such as solar and wind power. ​"We need everyone to demand bold action from their political leaders and to elect representatives who have their best interests at heart, not the interests of corporations to perpetuate a cycle of greed and destruction," says DiCaprio. ​"This documentary shows how interconnected the fate of all humanity is — but also the power we all possess as individuals to build a better future for our planet."
Let us know what you think of the film in the Rural America comments section!
[If you like what you've read, help us spread the word. ​"Like" Rural America In These Times on Facebook. Click on the ​"Like Page" button below the bear on the upper right of your screen. Also, follow RAITT on Twitter @RuralAmericaITT]
This blog's mission is to provide the public service of helping make the issues that rural America is grappling with part of national discourse.