'We Don't Go to Work to Be Touched': Sexual Harassment in the Warehouse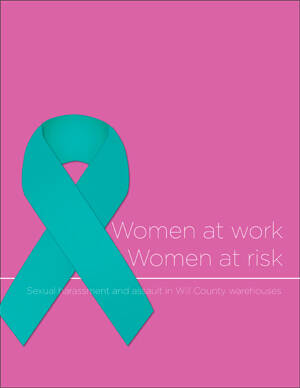 ​"We don't go to work to be touched, to be talked down to, to be told what our bod­ies look like. We know what our bod­ies look like when we put on our clothes in the morn­ing," Uylon­da Dick­er­son said.
But con­stant remarks about their bod­ies, and unwant­ed touch­ing, advances, mean-spir­it­ed ​"pranks" and oth­er forms of sex­u­al harass­ment are a reg­u­lar occur­rence for many of the more than 30,000 women — like Dick­er­son — who work in the ware­house indus­try in the Chica­go area, accord­ing to a report (PDF) released this week by the group Ware­house Work­ers for Jus­tice (WWJ). And women often face retal­i­a­tion for report­ing harassment.
In an extreme exam­ple that is cur­rent­ly the sub­ject of a law­suit, 19-year-old Priscil­la Mar­shall, her moth­er and her teenage friend allege they were repeat­ed­ly sub­ject to aggres­sive and abu­sive sex­u­al assaults and lan­guage by a 45-year-old man­ag­er at the Part­ners Ware­house in Elwood, Ill. After the three women and Marshall's uncle and the mother's boyfriend com­plained, they were fired or sus­pend­ed and accused of theft, which result­ed in Mar­shall and her moth­er spend­ing 15 and sev­en days in jail, respec­tive­ly, accord­ing to the law­suit filed March 9.
WWJ's Leah Fried told me that the same indus­try struc­ture that alleged­ly allows for wide­spread vio­la­tions of labor law, extreme­ly low wages and unhealthy con­di­tions also con­tributes to a cli­mate of unchecked sex­u­al harass­ment and retal­i­a­tion. The ware­hous­ing (or logis­tics) indus­try is based on lay­ers of sub­con­trac­tors, so that major com­pa­nies like Wal-Mart rarely own and oper­ate the ware­hous­es where their goods are stored and dis­trib­uted. Fried said:
A major fac­tor is the lay­er­ing of man­age­ment, it's anoth­er way the own­ers say of Wal­Mart shirk respon­si­bil­i­ty and sub­con­tract and sub­con­tract so no one is tak­ing respon­si­bil­i­ty for a very basic legal oblig­a­tion (avoid­ing sex­u­al harass­ment). There's also the low union­iza­tion rate – because so many jobs are temp jobs and because very few ware­house work­ers have a union, it makes it eas­i­er for man­age­ment to get away with vio­lat­ing people's rights. Not hav­ing a union is a big deal – and a big rea­son peo­ple can be exploit­ed more easily.
WWJ (launched by the Unit­ed Elec­tri­cal work­ers union, for which Fried is an orga­niz­er) is try­ing to fill the gap by edu­cat­ing women and men about sex­u­al harass­ment and their rights and respon­si­bil­i­ties, and pro­vid­ing resources for legal action and a forum for orga­niz­ing and lever­ag­ing com­mu­ni­ty sup­port. Var­i­ous elect­ed offi­cials, reli­gious lead­ers and oth­er res­i­dents attend­ed a forum on Inter­na­tion­al Women's Day, called ​"Take Back the Ware­house," in ref­er­ence to Take Back the Night march­es.
WWJ's exten­sive sur­veys of the Chica­go-area indus­try found that about one quar­ter of ware­house work­ers are women; the Bureau of Labor Sta­tis­tics reports sim­i­lar num­bers nationwide.
The report and forum are part of WWJ's three-year-old cam­paign to improve con­di­tions and account­abil­i­ty in the ware­hous­es where con­sumer goods des­tined for stores around the coun­try are staged for distribution.
The group has also recent­ly launched a Ware­house Women's Legal Defense Fund to sub­si­dize legal action for women with sex­u­al harass­ment or oth­er gen­der-based com­plaints. In con­junc­tion with the Work­ing Hands Legal Clin­ic, WWJ recent­ly helped Mar­shall and her moth­er, friend, uncle and mother's boyfriend sue Part­ners Ware­house man­ag­er Bri­an Swaw, and peo­ple whom Swaw alleged­ly enlist­ed to intim­i­date and threat­en the plain­tiffs after they com­plained about his con­duct. The law­suit alleges Swaw repeat­ed­ly touched their breasts and but­tocks, thrust his crotch in their faces and told Marshall's then-17-year-old friend that when she turned 18 he would have sex with her.
The law­suit also alleges Swaw also made fre­quent racial slurs toward Lati­nos, and sus­pend­ed, and then fired, the plain­tiffs after they com­plained. It also alleges he enlist­ed a for­mer police offi­cer (who was fac­ing a fed­er­al indict­ment) and a pri­vate inves­ti­ga­tor to intim­i­date the plain­tiffs and false­ly charge them with theft, forgery and fil­ing a false police report.
While that was an extreme sit­u­a­tion, many oth­er women told WWJ orga­niz­ers that they deal with unequal pay, con­stant ver­bal and phys­i­cal harass­ment and the threat of retal­i­a­tion if they com­plain on a dai­ly basis.
Eliz­a­beth Labrador said after she com­plained about being paid $2 to $3 an hour less than men doing the same job at a ware­house for Pet­co, she was assigned to lift heavy fish tanks and end­ed up hurt­ing her back.
Female work­ers report sex­u­al harass­ment from both top man­agers and co-work­ers low­er down the orga­ni­za­tion­al hier­ar­chy, so WWJ is try­ing to con­vince men they should be join­ing with their female co-work­ers to fight for bet­ter con­di­tions rather than mak­ing their jobs even rougher. Fried told me:
A lot of men need to receive some edu­ca­tion about what's appro­pri­ate in the work­place. Because that's not hap­pen­ing from the com­pa­nies that employ them and oper­ate the ware­house, because the indus­try is not doing their job, WWJ found­ed a women's com­mit­tee with one of the roles being to devel­op sex­u­al harass­ment train­ing for both women and men. The men have been incred­i­bly sup­port­ive, it's been eye-open­ing for them. They've found that absolute­ly this is an issue that affects women and also that it's about mak­ing ware­hous­es bet­ter for everybody.
Women quot­ed in the report describe con­stant pat­terns of humil­i­at­ing and threat­en­ing behav­ior that left them exhaust­ed and dread­ing their jobs. Dick­er­son, who worked at a Wal-Mart ware­house, said she was locked in a trail­er and con­stant­ly derid­ed by men ask­ing things like ​"Did you chip a nail?" Latasha Davis described men gath­er­ing to watch women bend over to pick up boxes.
Saman­tha Rodriguez, a for­mer Wal-Mart ware­house work­er, is quot­ed in the report:
When I went to anoth­er super­vi­sor about the harass­ment, he asked me out on a date. I said ​"no," and even­tu­al­ly I got fired. I pride myself on being an inde­pen­dent woman. I do remod­el­ing, I hang dry­wall, I put in floors. That's my pro­fes­sion. So I went to ware­hous­es because I like doing that kind of work. Now, I won't step foot in a ware­house. I refuse to. Because, the way they treat­ed me wasn't right.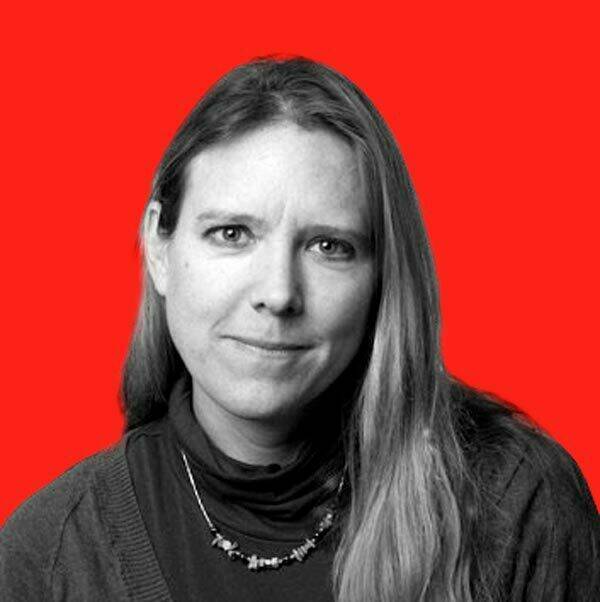 Kari Lyder­sen
is a Chica­go-based reporter, author and jour­nal­ism instruc­tor, lead­ing the Social Jus­tice
&
amp; Inves­tiga­tive spe­cial­iza­tion in the grad­u­ate pro­gram at North­west­ern Uni­ver­si­ty. She is the author of May­or
1
%: Rahm Emanuel and the Rise of Chicago's
99
%.