These Mexican Artists Are Transforming Weapons Into Instruments
Prominent Mexican Artists Carla Fernández and Pedro Reyes address gun violence and ways to sustain Indigenous culture in their collaborative exhibit.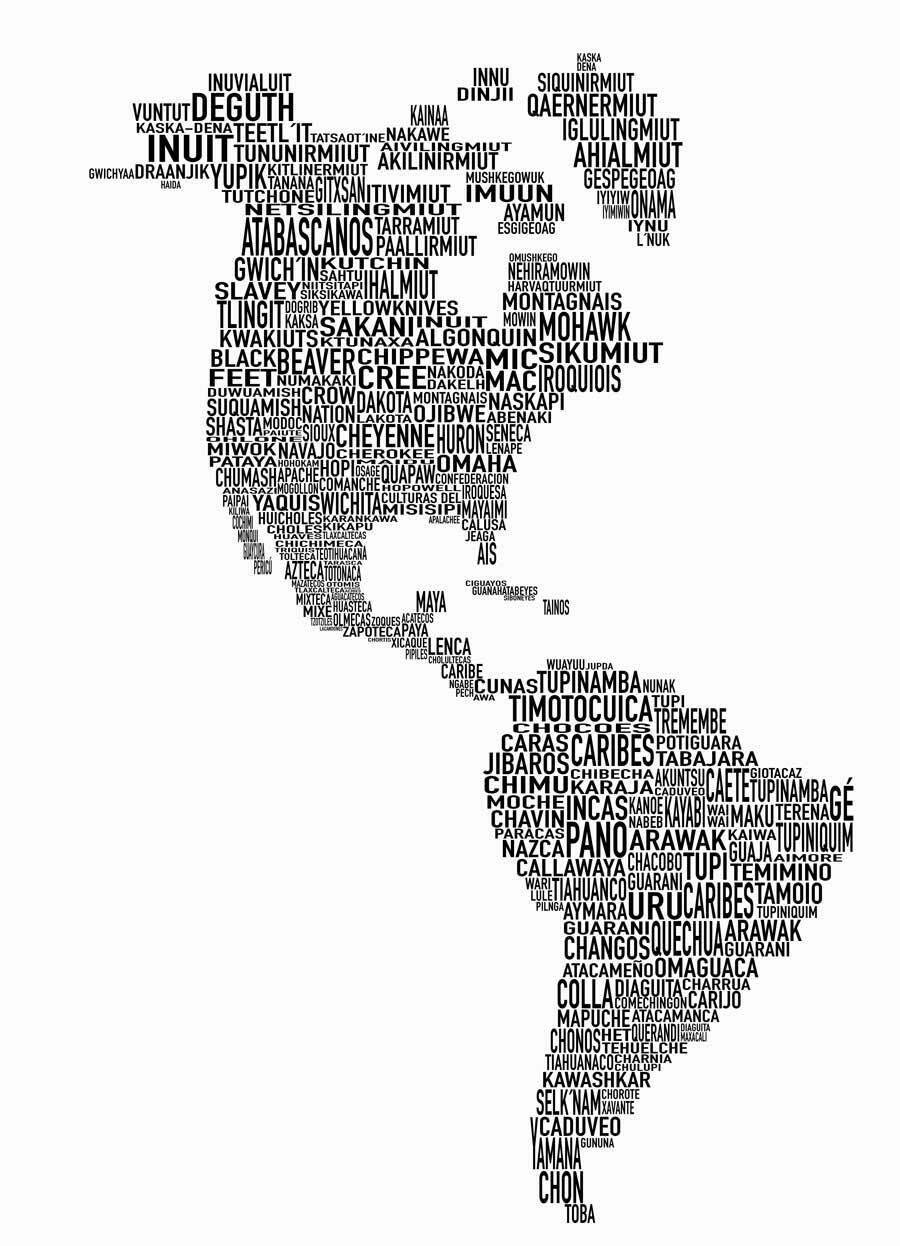 Two of Mexico's most promi­nent artists, Car­la Fer­nán­dez and Pedro Reyes, have cre­at­ed a joint exhib­it to pro­mote social change in Mex­i­co. Dou­ble Agents includes a 15-foot-tall ban­ner map of the First Nations of the Amer­i­c­as, which show­cas­es names of Indige­nous peo­ples who have inhab­it­ed North and South Amer­i­ca in the past 11,000 years.
The exhib­it also includes indi­vid­ual projects from the artists. Fernández's gallery fea­tures man­nequins wear­ing cloth­ing hand­made by Indige­nous arti­sans in col­lab­o­ra­tion with her fash­ion label. Reyes' gallery is filled with gun rem­nants from the Mex­i­can Army that have been trans­formed into musi­cal instru­ments. In These Times spoke with the artists about their first collaboration.
What was the idea behind the map of First Nations?
REYES: It was impor­tant for us to bring some per­spec­tive in a time where xeno­pho­bia and racism are increas­ing, and where, look­ing ahead, we are going to have ever-increas­ing migra­tion. We want to show that many of these Indige­nous cul­tures con­tin­ue to exist, and that — com­pared to these orig­i­nal set­tlers — we are all immigrants.
What do you find most impor­tant for peo­ple to take away from these guns-turned-instruments?
REYES: Liv­ing in a gun-free soci­ety ought to be a human right. Almost 40% of the world's firearms are in the hands of civil­ians in the Unit­ed States. In order to fix the prob­lem of gun vio­lence in Mex­i­co, you have to hack the kind of gun avail­abil­i­ty in the Unit­ed States. [Using an iPad, vis­i­tors] can sug­gest rewrites of the Sec­ond Amend­ment, which is the Achilles' heel of the NRA.
How do you see fash­ion as an agent for social change?
FER­NÁN­DEZ: We believe the future is hand­made. Our team trav­els through­out Mex­i­co vis­it­ing com­mu­ni­ties of arti­sans that spe­cial­ize in hand­made tex­tiles, uti­liz­ing cen­turies-old Indige­nous tech­niques. This labor-inten­sive approach is help­ing to sus­tain long-stand­ing traditions.
Plus, we want to find an equi­lib­ri­um between rur­al and urban areas, so peo­ple don't need to move away from their homes. We work close­ly with the arti­sans. They become part­ners and are com­pen­sat­ed fairly.
Dirce Toca
is a fall
2018
intern at In These Times.