Welfare's War on Drugs
Why laws mandating drug tests for welfare recipients are doomed to fail.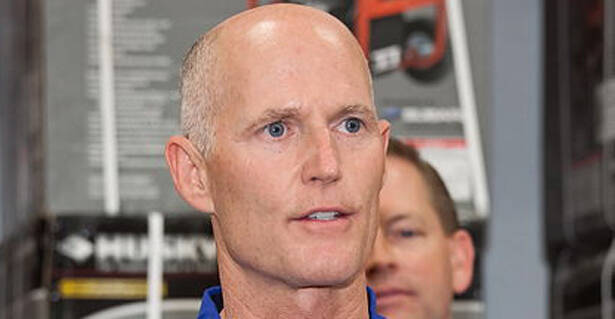 The Indiana Senate Health Committee last week approved a bill that would mandate drug testing for welfare recipients. Those who test positive for drugs will be required to enter a treatment program — at their own expense — in order to continue receiving benefits. The bill has already passed the House, but Republican Gov. Mike Pence has not indicated whether he'll sign it.
By 2012, Arizona had shelled out $200 million in benefits and drug testing costs, and had saved only $560 by disqualifying the single drug user caught by the test and another $200,000 when 1,600 people refused to return their drug questionnaires, making them ineligible for benefits.
Indiana is hardly the first state to tie welfare benefits to drug tests — dozens of states have passed or considered similar measures in the past several years. But if the outcomes of those policies are any indication, Indiana's program is doomed to fail. Lawmakers who defend drug testing for welfare recipients claim that it will encourage personal responsibility, ensure that taxpayer money doesn't fund drug use and save the state big bucks on undeserved benefits. But opponents say such laws are rooted in two fatal misconceptions: that mandatory drug testing actually saves money, and that substance abuse is rampant among low-income families who depend on public assistance.
A fiscal failure
The Personal Responsibility and Work Opportunity Reconciliation Act of 1996 directs procedures for dealing with Temporary Assistance for Needy Families (TANF) recipients' illicit drug use and establishes the framework for state laws like the one under consideration in Indiana. The federal act provides that ​"states may require drug tests for welfare recipients and may penalize those who fail such tests" and implements a lifelong ban on TANF benefits for individuals convicted of a drug-related felony.
According to the National Conference of State Legislatures, at least seven states — Arizona, Florida, Georgia, Missouri, Oklahoma, Tennessee and Utah — have passed legislation regulating drug tests for applicants to public assistance programs such as TANF. Provisions vary from state to state; some laws require a test be given if there is reasonable suspicion that a person uses or abuses illegal drugs, while others only mandate specific screening processes. As of March, according to the NCSL, at least 28 states have proposed legislation that would require welfare recipients to take a drug test.
Arizona was the first state to implement such a testing program, in 2009. Adult recipients were required to provide urine samples if officials had ​"reasonable cause" to believe they were using drugs, and in 2011 the governor signed a bill that made these tests mandatory. A 2012 USA Today editorial pointed out that the state's method of determining reasonable cause is futile from a cost-benefit perspective, creating a self-selecting sample that doesn't provide an accurate picture of drug use among welfare applicants:
Essentially, the state asks new recipients whether they've used drugs in the past 30 days, and only those who answer yes are tested. With no penalty for lying, a couple of dozen owned up. Of those, several tested negative; the rest failed to take the test.
Programs like Arizona's reimburse individuals the roughly $30 testing cost if the test comes back negative — meaning states often spend more on testing than they save by denying benefits. Sure enough, Arizona demonstrated just how financially inefficient such a program can be: Of the roughly 87,000 people tested in Arizona between 2009 and 2012, only one person tested positive.
Originally, Arizona's Department of Economic Security had predicted saving $1.7 million yearly in cash assistance through mandatory drug testing. But by 2012, the state had shelled out $200 million in benefits and testing costs, and had saved only $560 by disqualifying the single drug user caught by the test and another $200,000 when 1,600 people refused to return their drug questionnaires, making them ineligible for benefits.
The story is similar in Florida, where a drug-test law was in place for only four months before it was struck down by a federal judge. In those four months, the state tested approximately 4,000 TANF applicants. Only 108 tested positive — or 2.6 percent — and roughly 2,000 applicants failed to take the test at all. Florida spent $118,140 reimbursing those who tested negative, a net loss of around $46,000 and more than would have been paid out in benefits to those who failed the test. And according to an internal document obtained by the ACLU about TANF cases, the drug-test policy did not lead to fewer welfare applications, as some politicians had anticipated.
Prejudiced politics
Ultimately, though, it was not the economic failure of the Florida law that led to its being struck down — it was, rather, the assumptions that the law carried about welfare recipients. In response to a lawsuit filed by the ACLU, Judge Mary Scriven put a halt on the drug test requirement, saying it could violate the Fourth Amendment because the state failed to prove ​"special needs" for conducting such tests. A federal appeals court later upheld the temporary ban, with Circuit Judge Rosemary Barkett writing that ​"there is nothing inherent to the condition of being impoverished that supports the conclusion that there is a ​'concrete danger' that impoverished individuals are prone to drug use."
Indeed, the notion that low-income families are overwhelmingly riddled with substance abuse is one that researchers across the country have discredited time and time again.
A 2006 study of substance abuse as a barrier to employment found that only about 5 percent of people on welfare had abused drugs. ​"The evidence from Florida" — where the study was set — suggests that the concern on the part of both citizens and public officials about substance abuse among welfare recipients may be unwarranted," wrote Robert Crew Jr. and Belinda Creel Davis, who authored the study. Most studies show welfare recipients are slightly more likely to use drugs than individuals not on welfare, but not by much. A Health & Human Services study from 2011 suggests that between 5 and 10 percent of welfare recipients have substance abuse problems, ​"a few percentage points higher" than rates in the general population.
Further, the focus on substance abuse serves as a convenient distraction from the many confounding variables that can also hinder success for welfare recipients. A policy brief from the National Poverty Center at the University of Michigan's Gerald R. Ford School of Public Policy reiterates that policymakers and analysts ​"have likely overstated the contribution of substance dependence to welfare receipt," considering the number of other factors linked to welfare.
The study notes that while substance abuse is certainly a barrier to self-sufficiency for those receiving public assistance, ​"so are poor education, lack of transportation, physical and mental health problems, and many other difficulties that are more common than substance abuse among welfare recipients." Furthermore, drug tests themselves don't provide definitive conclusions about long-term or abusive drug habits. Casual marijuana users, for instance, may test positive on drug tests even though they don't meet the criteria for drug abuse or addiction, rendering at least some test results insufficient for recognizing long-term drug use.
Still, Indiana lawmakers say their bill is designed to work. For one thing, it appears more forgiving than similar measures in other states. For example, Florida's short-lived law required ​"suspicionless testing" for all TANF applicants and rendered them ineligible for one year of benefits after their first positive drug test. Indiana's slightly more lenient law would require welfare applicants to submit a written questionnaire about their drug use, so only a select group would actually be tested — much like the model that failed in Arizona. Anyone who fails the test the first time would be required attend a treatment program at their own cost in order to keep their benefits. From there, three months of benefits could be denied if a person did not stop using drugs.
Should this measure flop like its predecessors, lawmakers will undoubtedly find other ways to attempt to save money by targeting drug users. (Florida Gov. Rick Scott, for example, signed a measure into law last March allowing state agencies to randomly test up to 10 percent of their employees every 90 days for drug use, and fire or otherwise punish anyone who tests positive.) According to the largely Republican fan base behind these bills, all's fair in welfare.
​"What we're trying to do is give somebody a hand up instead of a handout," Rep. Jud McMillin ®, who authored the bill, told the Indianapolis Star. ​"You can only help those who help themselves, and there has to be a modicum of individual responsibility and accountability."
Camille Beredjick
is a student of the Medill School of Journalism at Northwestern University and a Spring
2013
ITT intern.