Welfare's War on Drugs
Why laws mandating drug tests for welfare recipients are doomed to fail.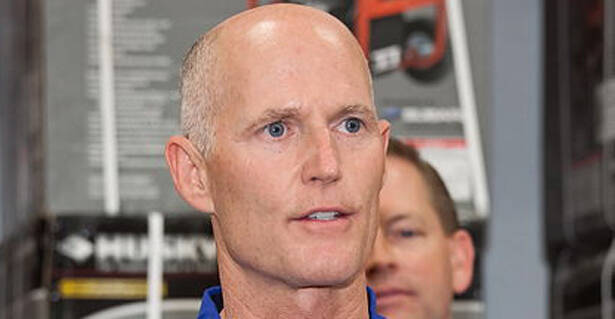 The Indi­ana Sen­ate Health Com­mit­tee last week approved a bill that would man­date drug test­ing for wel­fare recip­i­ents. Those who test pos­i­tive for drugs will be required to enter a treat­ment pro­gram — at their own expense — in order to con­tin­ue receiv­ing ben­e­fits. The bill has already passed the House, but Repub­li­can Gov. Mike Pence has not indi­cat­ed whether he'll sign it.
By 2012, Arizona had shelled out $200 million in benefits and drug testing costs, and had saved only $560 by disqualifying the single drug user caught by the test and another $200,000 when 1,600 people refused to return their drug questionnaires, making them ineligible for benefits.
Indi­ana is hard­ly the first state to tie wel­fare ben­e­fits to drug tests — dozens of states have passed or con­sid­ered sim­i­lar mea­sures in the past sev­er­al years. But if the out­comes of those poli­cies are any indi­ca­tion, Indiana's pro­gram is doomed to fail. Law­mak­ers who defend drug test­ing for wel­fare recip­i­ents claim that it will encour­age per­son­al respon­si­bil­i­ty, ensure that tax­pay­er mon­ey doesn't fund drug use and save the state big bucks on unde­served ben­e­fits. But oppo­nents say such laws are root­ed in two fatal mis­con­cep­tions: that manda­to­ry drug test­ing actu­al­ly saves mon­ey, and that sub­stance abuse is ram­pant among low-income fam­i­lies who depend on pub­lic assistance.
A fis­cal failure
The Per­son­al Respon­si­bil­i­ty and Work Oppor­tu­ni­ty Rec­on­cil­i­a­tion Act of 1996 directs pro­ce­dures for deal­ing with Tem­po­rary Assis­tance for Needy Fam­i­lies (TANF) recip­i­ents' illic­it drug use and estab­lish­es the frame­work for state laws like the one under con­sid­er­a­tion in Indi­ana. The fed­er­al act pro­vides that ​"states may require drug tests for wel­fare recip­i­ents and may penal­ize those who fail such tests" and imple­ments a life­long ban on TANF ben­e­fits for indi­vid­u­als con­vict­ed of a drug-relat­ed felony.
Accord­ing to the Nation­al Con­fer­ence of State Leg­is­la­tures, at least sev­en states — Ari­zona, Flori­da, Geor­gia, Mis­souri, Okla­homa, Ten­nessee and Utah — have passed leg­is­la­tion reg­u­lat­ing drug tests for appli­cants to pub­lic assis­tance pro­grams such as TANF. Pro­vi­sions vary from state to state; some laws require a test be giv­en if there is rea­son­able sus­pi­cion that a per­son uses or abus­es ille­gal drugs, while oth­ers only man­date spe­cif­ic screen­ing process­es. As of March, accord­ing to the NCSL, at least 28 states have pro­posed leg­is­la­tion that would require wel­fare recip­i­ents to take a drug test.
Ari­zona was the first state to imple­ment such a test­ing pro­gram, in 2009. Adult recip­i­ents were required to pro­vide urine sam­ples if offi­cials had ​"rea­son­able cause" to believe they were using drugs, and in 2011 the gov­er­nor signed a bill that made these tests manda­to­ry. A 2012 USA Today edi­to­r­i­al point­ed out that the state's method of deter­min­ing rea­son­able cause is futile from a cost-ben­e­fit per­spec­tive, cre­at­ing a self-select­ing sam­ple that doesn't pro­vide an accu­rate pic­ture of drug use among wel­fare applicants:
Essen­tial­ly, the state asks new recip­i­ents whether they've used drugs in the past 30 days, and only those who answer yes are test­ed. With no penal­ty for lying, a cou­ple of dozen owned up. Of those, sev­er­al test­ed neg­a­tive; the rest failed to take the test.
Pro­grams like Arizona's reim­burse indi­vid­u­als the rough­ly $30 test­ing cost if the test comes back neg­a­tive — mean­ing states often spend more on test­ing than they save by deny­ing ben­e­fits. Sure enough, Ari­zona demon­strat­ed just how finan­cial­ly inef­fi­cient such a pro­gram can be: Of the rough­ly 87,000 peo­ple test­ed in Ari­zona between 2009 and 2012, only one per­son test­ed positive.
Orig­i­nal­ly, Arizona's Depart­ment of Eco­nom­ic Secu­ri­ty had pre­dict­ed sav­ing $1.7 mil­lion year­ly in cash assis­tance through manda­to­ry drug test­ing. But by 2012, the state had shelled out $200 mil­lion in ben­e­fits and test­ing costs, and had saved only $560 by dis­qual­i­fy­ing the sin­gle drug user caught by the test and anoth­er $200,000 when 1,600 peo­ple refused to return their drug ques­tion­naires, mak­ing them inel­i­gi­ble for benefits.
The sto­ry is sim­i­lar in Flori­da, where a drug-test law was in place for only four months before it was struck down by a fed­er­al judge. In those four months, the state test­ed approx­i­mate­ly 4,000 TANF appli­cants. Only 108 test­ed pos­i­tive — or 2.6 per­cent — and rough­ly 2,000 appli­cants failed to take the test at all. Flori­da spent $118,140 reim­burs­ing those who test­ed neg­a­tive, a net loss of around $46,000 and more than would have been paid out in ben­e­fits to those who failed the test. And accord­ing to an inter­nal doc­u­ment obtained by the ACLU about TANF cas­es, the drug-test pol­i­cy did not lead to few­er wel­fare appli­ca­tions, as some politi­cians had anticipated.
Prej­u­diced politics
Ulti­mate­ly, though, it was not the eco­nom­ic fail­ure of the Flori­da law that led to its being struck down — it was, rather, the assump­tions that the law car­ried about wel­fare recip­i­ents. In response to a law­suit filed by the ACLU, Judge Mary Scriv­en put a halt on the drug test require­ment, say­ing it could vio­late the Fourth Amend­ment because the state failed to prove ​"spe­cial needs" for con­duct­ing such tests. A fed­er­al appeals court lat­er upheld the tem­po­rary ban, with Cir­cuit Judge Rose­mary Bar­kett writ­ing that ​"there is noth­ing inher­ent to the con­di­tion of being impov­er­ished that sup­ports the con­clu­sion that there is a ​'con­crete dan­ger' that impov­er­ished indi­vid­u­als are prone to drug use."
Indeed, the notion that low-income fam­i­lies are over­whelm­ing­ly rid­dled with sub­stance abuse is one that researchers across the coun­try have dis­cred­it­ed time and time again.
A 2006 study of sub­stance abuse as a bar­ri­er to employ­ment found that only about 5 per­cent of peo­ple on wel­fare had abused drugs. ​"The evi­dence from Flori­da" — where the study was set — sug­gests that the con­cern on the part of both cit­i­zens and pub­lic offi­cials about sub­stance abuse among wel­fare recip­i­ents may be unwar­rant­ed," wrote Robert Crew Jr. and Belin­da Creel Davis, who authored the study. Most stud­ies show wel­fare recip­i­ents are slight­ly more like­ly to use drugs than indi­vid­u­als not on wel­fare, but not by much. A Health & Human Ser­vices study from 2011 sug­gests that between 5 and 10 per­cent of wel­fare recip­i­ents have sub­stance abuse prob­lems, ​"a few per­cent­age points high­er" than rates in the gen­er­al population.
Fur­ther, the focus on sub­stance abuse serves as a con­ve­nient dis­trac­tion from the many con­found­ing vari­ables that can also hin­der suc­cess for wel­fare recip­i­ents. A pol­i­cy brief from the Nation­al Pover­ty Cen­ter at the Uni­ver­si­ty of Michigan's Ger­ald R. Ford School of Pub­lic Pol­i­cy reit­er­ates that pol­i­cy­mak­ers and ana­lysts ​"have like­ly over­stat­ed the con­tri­bu­tion of sub­stance depen­dence to wel­fare receipt," con­sid­er­ing the num­ber of oth­er fac­tors linked to welfare.
The study notes that while sub­stance abuse is cer­tain­ly a bar­ri­er to self-suf­fi­cien­cy for those receiv­ing pub­lic assis­tance, ​"so are poor edu­ca­tion, lack of trans­porta­tion, phys­i­cal and men­tal health prob­lems, and many oth­er dif­fi­cul­ties that are more com­mon than sub­stance abuse among wel­fare recip­i­ents." Fur­ther­more, drug tests them­selves don't pro­vide defin­i­tive con­clu­sions about long-term or abu­sive drug habits. Casu­al mar­i­jua­na users, for instance, may test pos­i­tive on drug tests even though they don't meet the cri­te­ria for drug abuse or addic­tion, ren­der­ing at least some test results insuf­fi­cient for rec­og­niz­ing long-term drug use.
Still, Indi­ana law­mak­ers say their bill is designed to work. For one thing, it appears more for­giv­ing than sim­i­lar mea­sures in oth­er states. For exam­ple, Florida's short-lived law required ​"sus­pi­cion­less test­ing" for all TANF appli­cants and ren­dered them inel­i­gi­ble for one year of ben­e­fits after their first pos­i­tive drug test. Indiana's slight­ly more lenient law would require wel­fare appli­cants to sub­mit a writ­ten ques­tion­naire about their drug use, so only a select group would actu­al­ly be test­ed — much like the mod­el that failed in Ari­zona. Any­one who fails the test the first time would be required attend a treat­ment pro­gram at their own cost in order to keep their ben­e­fits. From there, three months of ben­e­fits could be denied if a per­son did not stop using drugs.
Should this mea­sure flop like its pre­de­ces­sors, law­mak­ers will undoubt­ed­ly find oth­er ways to attempt to save mon­ey by tar­get­ing drug users. (Flori­da Gov. Rick Scott, for exam­ple, signed a mea­sure into law last March allow­ing state agen­cies to ran­dom­ly test up to 10 per­cent of their employ­ees every 90 days for drug use, and fire or oth­er­wise pun­ish any­one who tests pos­i­tive.) Accord­ing to the large­ly Repub­li­can fan base behind these bills, all's fair in welfare.
​"What we're try­ing to do is give some­body a hand up instead of a hand­out," Rep. Jud McMillin ®, who authored the bill, told the Indi­anapo­lis Star. ​"You can only help those who help them­selves, and there has to be a mod­icum of indi­vid­ual respon­si­bil­i­ty and accountability."
Camille Bered­jick
is a stu­dent of the Medill School of Jour­nal­ism at North­west­ern Uni­ver­si­ty and a Spring
2013
ITT intern.