What's Happening to Black Families?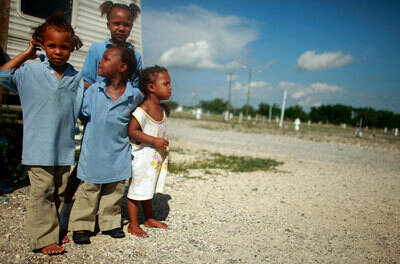 The new cen­sus fig­ures dumb­found me. What's hap­pen­ing to black families?
Count­less news reports, based on the lat­est U.S. Cen­sus data, tell me that there's a mas­sive black migra­tion underway.
They tell me that the black pop­u­la­tion in the South has swelled, as most­ly young and bet­ter edu­cat­ed blacks are leav­ing big cities in the North and the Heart­land for new and bet­ter chances. So, too, many more blacks are mov­ing out of the cities and to the sub­urbs, the news reports also say.
This sounds good, yes. So why am I baffled?
When I look at recent U.S. Labor Depart­ment num­bers, I see that one out of every four black fam­i­lies last year had no one employed — com­pared to one out of every 10 white fam­i­lies. And the sit­u­a­tion wors­ened for blacks in 2010.
Look­ing around Chica­go, where the black pop­u­la­tion has shrunk in the last decade, I won­der who left, and who's left behind. Was it only the black mid­dle class? And where did they go?
In the last decade, pover­ty in Chica­go grew by 6.1 per­cent over­all. But there was a 30-per­cent growth in the 22 out of 29 black neigh­bor­hoods where there was an increase in poverty.
Con­sid­er the lat­est U.S. unem­ploy­ment fig­ures released on April 1. Black unem­ploy­ment con­tin­ued to grow while white job­less­ness declined, and the job­less rate for black teens was near­ly twice the rate for white teens. (All these fig­ures are avail­able here.)
So, here's my problem.
If job­less­ness is as severe as ever nation­al­ly for blacks, and if pover­ty is climb­ing upward here in Chica­go and else­where, maybe some of this migra­tion is real­ly poor peo­ple rac­ing to find a bet­ter place down South or out in the burbs.
But poor peo­ple don't pick up and start over so easy. If they are leav­ing the big cities, they are prob­a­bly head­ed for the first place they can afford. And that may not be much bet­ter than what they left behind.
And maybe the shift to the ​'burbs is not the long-denied arrival of black fam­i­lies either in the vaunt­ed mid­dle-class sub­urbs. Maybe it is the arrival of mid­dle- and work­ing-class blacks, suf­fer­ing from hous­ing and oth­er finan­cial loss­es: strug­gling fam­i­lies who have pinched every­thing to afford old­er, low-val­ued homes in the near­est sub­urb across city lines.
After all, the major form of wealth for most black fam­i­lies is their house, and the hous­ing col­lapse has most cru­el­ly cut into the worth of hous­es in black com­mu­ni­ties. Sub-prime lenders tar­get­ed black com­mu­ni­ties, draw­ing in mid­dle-class blacks.
Doesn't this mean that the con­cen­tra­tion of pover­ty in large cities like Chica­go is even greater than before?
And won't car­ing for those left behind became more dif­fi­cult because there are few­er jobs, less job train­ing avail­able, and less mon­ey fil­ter­ing down from on high because local and state gov­ern­ments went broke?
That's what baf­fles me. I look. I lis­ten and I see more heart­break, not less.
Stephen Franklin is a for­mer labor and work­place reporter for the Chica­go Tri­bune, was until recent­ly the eth­nic media project direc­tor with Pub­lic Nar­ra­tive in Chica­go. He is the author of Three Strikes: Labor's Heart­land Loss­es and What They Mean for Work­ing Amer­i­cans (2002), and has report­ed through­out the Unit­ed States and the Mid­dle East.