For a limited time: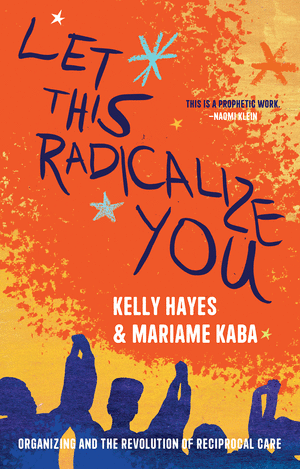 Donate $20 or more to support In These Times and we'll send you a copy of Mariame Kaba's new book, Let This Radicalize You.
Longtime organizers and movement educators Mariame Kaba and Kelly Hayes examine the political lessons of the Covid-19 pandemic, and the convergence of mass protest and mass formations of mutual aid. Featuring insights from a spectrum of experienced organizers, including Sharon Lungo, Carlos Saavedra, Ejeris Dixon, Barbara Ransby, and Ruth Wilson Gilmore and more.
"Kelly Hayes and Mariame Kaba have created a visionary and urgently needed guide to cultivating hope and action in treacherous times." —L.A. Kauffman
Eric J. Garcia
describes his artwork as ​
"
historically based, politically charged criticism, with the goal of creating dialogue about contemporary issues." A versatile artist working in an assortment of media, Garcia began creating political cartoons while serving in the U.S. Air Force to poke fun at friends and officers. He soon ventured into broader issues. His work can be viewed at
El Machete
.