Who Are the Worst Corporate Scrooges of All?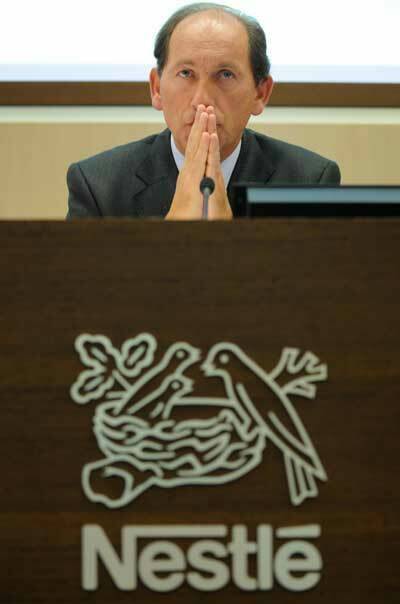 Our global economic blow-up has not only messed up the lives of mllions — it has made holiday list-making a real bummer for working stiffs.
How can anyone name the worst Scrooge of them all when there have been so many in the year nearly gone by? How can we begin, for example, to list all of those who picked the pockets of the poor with payday loans, or who hounded them with schemes to allegedly stop their financial hemorrhaging?
And who deserves to be at the top of the list of those who shamelessly bet others' lives away on stock deals so risky that Satan wouldn't take the chance, and then get hefty bonuses?
It just doesn't seem fair to name only one or two companies that wiped out workers' pensions, trimmed benefits and put salaries on hold while handsomely rewarding their executives for going through such tough times.

But let's be realistic. We need a list.
We need to name names with faces because it's hard to get angry at anonymous demons. We need have some faces to focus on. We know the faces of some very powerful bankers, thanks to their appearances at Congressional hearings.

But who is the business honcho behind the drive to kill healthcare reform? And who thought up the drive to make sure lower cost foreign-made drugs stay out the U.S. market and don't dent any U.S. company's profits?

I can't. Can you?

That's one reason why the 2009 list from the International Labor Rights Forum on the ​"Worst Companies for the Right to Associate" (released last week) is so handy. Another reason is that it focuses a light on some companies that might have otherwise evaded any attention.

This year's four recipients are, according to the Washington-based labor group:
Dole, for its alleged ​

"

threats against trade unionists and mistreatment of workers" in some of the

90

countries where the agri-business giant operates.
Kohl's, for the Wisconsin-based retailer's alleged failure to make many of its suppliers wipe out sweatshop conditions.
Kraft Foods Inc., for its alleged punishment by firing last year of Argentinian workers who were protesting unhealthy conditions at their plant.
Nestle USA, for its alleged ​

"

harassment, wage deductions and suspension" of workers at various factories around the world who were seeking better working and living conditions.
Does that do it for you? Not for me.

Personally, I know there are remarkable Scrooges out there who deserve to be snarled at for their unrelenting greed in face of communal woes. I am sure there is more than a handful of incredibly cruel financial organizations that still refuse to work with the government to save troubled mortgages and who still lurk in the shadows.
There seems to be no end to the possible listing of double-talking companies that have taken advantage of the hard times to make life harder for their workers.

So, here's your chance to add your own company suggestions. Please make your recommendations in comments below — while being courteous. It is the holiday season, remember.
Stephen Franklin is a former labor and workplace reporter for the Chicago Tribune, was until recently the ethnic media project director with Public Narrative in Chicago. He is the author of Three Strikes: Labor's Heartland Losses and What They Mean for Working Americans (2002), and has reported throughout the United States and the Middle East.