Want Better Sex? Try Socialism.
In "Why Women Have Better Sex Under Socialism," Kristen R. Ghodsee argues that economic independence for women not only helps all of society—it improves heterosexual relationships too.
Fem­i­nists have often felt neglect­ed or patron­ized by social­ists. A good por­tion of fem­i­nist writ­ing and pol­i­tics in the 1970s and ​'80s, for exam­ple, dealt with women's expe­ri­ence of con­de­scen­sion from social­ists, some of whom saw fem­i­nism as a form of iden­ti­ty pol­i­tics that dis­tract­ed from the real issues of eco­nom­ic and class inequal­i­ty in cap­i­tal­ist societies.
So long as women are economically dependent on men there can be no equality, and heterosexual relations will suffer.
Kris­ten R. Ghod­see, author of Why Women Have Bet­ter Sex Under Social­ism: And Oth­er Argu­ments for Eco­nom­ic Inde­pen­dence, is of a younger gen­er­a­tion; one that sees fem­i­nism as cen­tral to social­ism. This book, which grew out of a 2017 New York Times op-ed that went viral, starts with a study of social­ist states in East­ern Europe and their tran­si­tion to forms of cap­i­tal­ism. She charts a his­to­ry in which plans and poli­cies con­cern­ing women in coun­tries like the Sovi­et Union and Bul­gar­ia were cen­tral to visions of the future, to plans for full employ­ment and a flour­ish­ing econ­o­my. Such poli­cies were not, as in the West, pla­ca­to­ry respons­es to women's demands.
Ghod­see, how­ev­er, is clear: ​"I don't advo­cate a return to any form of 20th-cen­tu­ry state social­ism." Her focus is on what was pro­posed and achieved in social­ist soci­eties despite every­thing that went wrong (and she is sure­ly right to do so), on the eman­ci­pa­to­ry poli­cies that ​"evap­o­rat­ed" under the pres­sure of famine and war and tyran­ny and fail­ure, and on what has hap­pened in those coun­tries since the breakup of the Sovi­et bloc in 1989. Shad­ow­ing this sto­ry is the slow and very dif­fer­ent­ly moti­vat­ed progress in not only the Unit­ed States but also Scan­di­navia, toward greater equal­i­ty between men and women — a progress that seems dan­ger­ous­ly stalled at the moment.
Despite slug­gish devel­op­ments toward gen­der equal­i­ty in the West and what Ghod­see sees as rever­sals of such poli­cies in the East, the speed and sur­prise of the events of 1989 and the ear­ly 1990s have made her opti­mistic. She believes we, too, may find our­selves sur­prised into change we can't quite fore­see amid the cur­rent focus on equal pay and sex­u­al harass­ment and the all too like­ly reduc­tions in health secu­ri­ty and the avail­abil­i­ty of abortions.
Cap­i­tal­ism is assumed, Ghod­see sug­gests, as the base­line; polit­i­cal ideas may be offered only as minor mod­i­fi­ca­tions to that sta­tus quo rather than as a new and dif­fer­ent vision for soci­ety. Social­ism has been demo­nized to the point where it becomes risky even to con­sid­er cur­rent or past exam­ples of it.
Ghodsee's focus in the sec­ond half of the book on sex and sex­u­al rela­tions, then, emerges ele­gant­ly from the argu­ment she has devel­oped: that a fem­i­nist pol­i­tics is cen­tral to social­ism because it can­not avoid its foun­da­tion in eco­nom­ic prin­ci­ples. So long as women are eco­nom­i­cal­ly depen­dent on men, there can be no equal­i­ty; with­out such equal­i­ty, she argues, het­ero­sex­u­al rela­tions will suf­fer and so will the expe­ri­ence of sex itself.
So long as fem­i­nism relies on issues of glass ceil­ings and employ­ment quo­tas for edu­cat­ed women, the real and dev­as­tat­ing inequal­i­ties that exist between men and women won't change. We must instead see women's work and par­tic­i­pa­tion in the econ­o­my and cul­ture — and how that is com­bined with the rear­ing of chil­dren — as absolute­ly cen­tral issues for a func­tion­ing society.
Such change shouldn't be demand­ed or con­ced­ed sim­ply to make women hap­pi­er; it should be a cru­cial part of a pol­i­tics direct­ed toward max­i­miz­ing pro­duc­tive lives and poten­tial for every­body. Ghod­see presents fig­ures from a num­ber of sur­veys to sug­gest that, in coun­tries where women can and do earn as much as men and where the soci­ety sup­ports women as work­ers as well as moth­ers, women enjoy bet­ter sex. She claims that the ero­sion of women's eco­nom­ic poten­tial since 1989 in some coun­tries of the East­ern bloc has result­ed in women report­ing less sex­u­al enjoy­ment and a dete­ri­o­ra­tion in their sex­u­al rela­tions with men.
There can be no doubt that for a major­i­ty of peo­ple liv­ing in what were once social­ist states (and are now strug­gling cap­i­tal­ist ones), life has become not eas­i­er, but hard­er, as the perks of cap­i­tal­ism don't out­weigh its draw­backs. For many it is hard to see the pres­ence of 42 kinds of sham­poo in a super­mar­ket as just com­pen­sa­tion for those years in the Sovi­et sys­tem when they had to queue up for toi­let paper. As Ghod­see points out, the inhab­i­tants of those social­ist states were told lies about their own coun­tries, but the truth about ours.
We are so used to the social con­straints on sex­u­al rela­tions becom­ing part of the sex­u­al expe­ri­ence itself — for some, after all, taboos and dis­ap­proval may be vital to their plea­sures and sat­is­fac­tions — that it is hard to elim­i­nate all skep­ti­cism about the book title's appar­ent claim.
Ghod­see, how­ev­er, invokes a uni­ver­sal sys­tem of ​"sex­u­al eco­nom­ics," a the­o­ry devel­oped by Roy Baumeis­ter and Kath­leen Vohs in 2004. This ​"assumes an under­ly­ing cap­i­tal­ist econ­o­my in which women have an asset (sex) they can choose to sell or give away either as sex work­ers or in less overt, but no less trans­ac­tion­al ways, as sug­ar babies, girl-friends, or wives" that is hard to dis­man­tle or neu­tral­ize. And she is sure­ly right to claim that we ​"would also assume that women liv­ing in a soci­ety that pro­vides its cit­i­zens with sub­si­dized access to basic needs such as food, shel­ter, health­care and edu­ca­tion would have few incen­tives to horde their sex in order to keep its price high."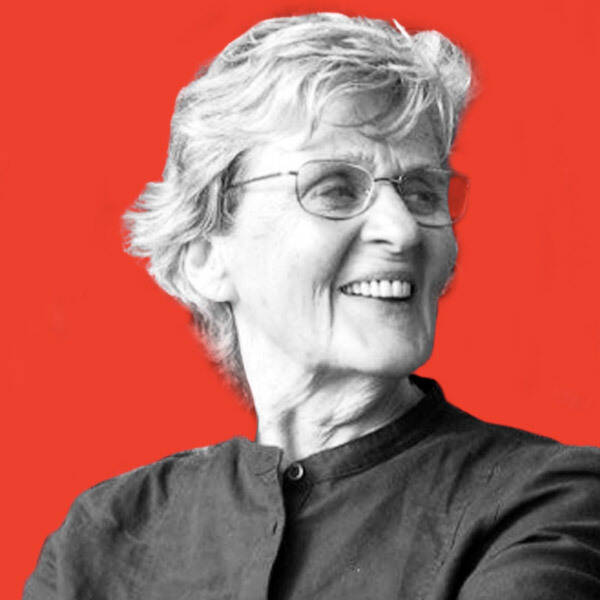 Jane Miller
lives in Lon­don, and is the author, most recent­ly, of
In My Own Time: Thoughts and After­thoughts
(
2016
), a col­lec­tion of her
In These Times
columns and interviews.