Will the BP Oil Disaster Upend America's Energy Regime by Triggering Real Reform in Washington
By Andrew KasparEarlier this week, President Barack Obama brought Senate leaders to the White House to discuss the way forward on comprehensive energy and climate legislation. The meeting was followed by the standard exhortations of progress made and the need for "compromise" in order to get things done. There is a sense that the clock is ticking on this issue, as November's midterm elections threaten to reset an already tenuous legislative calculus.The issue, of course, has been on environmentalists' radar for years and is brought to the forefront of the national conscience every so often, primarily when the price of a gallon of gasoline eclipses that of Americans' Venti Cinnamon Dolce lattes. But it's safe to say that until April, the prospect of a climate/energy bill's passage before midterms was laughable, as senators complained of "big bill fatigue" and majority leader Harry Reid (D-Nev.) seemed to be giving comprehensive immigration reform priority.Then, man's insatiable appetite for oil—and the environmental risks that accompany the ever-less-convenient means by which we obtain this finite resource—was made devastatingly apparent with the Deepwater Horizon disaster off the Gulf coast. As that region deals with the aftermath of this disaster for years to come, some environmental advocates see a blessing in disguise: Oil-soaked wildlife and the gusher cam's horrific live video feed are daily reminders of America's perverse addiction to fossil fuels. Consequently, a majority of Americans now favor comprehensive energy reform. At present, three legislative proposals seem to have gained the most traction with legislators.A highly anticipated "tripartisan" bill from Sens. John Kerry (D-Mass.), Joe Lieberman (I-Conn.) and Lindsey Graham (R-S.C.) lost the support of Graham but was ultimately rolled out by Kerry and Lieberman in May. The bill is a broad, incentive-based attempt to curb greenhouse gas emissions while promoting an alternative energy economy. Sen. Jeff Bingaman (D-N.M.), chairman of the Energy and Natural Resources Committee, has a more limited proposal in the works, seeking an emissions cap on utilities only, and a bill by Sens. Maria Cantwell (D-Wash.) and Susan Collins (R-Maine) would institute an alternative "cap-and-dividend" regime. These are not the only options on the table, and more are sure to surface if and when the debate on Capitol Hill gets underway in earnest. In an approach reminiscent of the way in which he handled healthcare reform, Obama has seemed content thus far to let the legislators legislate. Notably absent from his primetime speech two week ago was any specific reference to a carbon cap in the energy bill he wants. Obama in effect said the only approach he was not willing to accept was "inaction." Fair enough. But as the healthcare debate clearly demonstrated, a hands-off approach from the White House does not lend itself to decisive legislative action. How many carve outs for West Virginia's coal industry or Texas oil should Americans expect to find in the Senate's final product as Reid struggles to cobble together 60 votes? What kind of "Cornhusker Kickback"-like provisions will drag the noble goals of comprehensive reform through the mud? And then there is the matter of the pre-existing House bill. Passed more than a year ago, the American Clean Energy and Security Act contains an economy-wide cap-and-trade provision, something many believe is essential in any bill that claims to meaningfully address the issues of energy and climate change. Is a cap on carbon ACES's equivalent to healthcare's public option debate? At issue for many cap-and-traders is the need to send a clear market signal to spur investment and innovation in renewable energy technologies. Supporters say a cap would do just that. In the Senate, enthusiasm for this approach has waned, and the prospect of a bicameral clash is very real. At the end of the day, it seems unlikely that comprehensive energy and climate change legislation will pass without the White House taking an assertive role in crafting the bill. Chief of Staff Rahm Emanuel's political philosophy—"never let a serious crisis go to waste"—ought to guide the administration if it is serious about signing a bill ahead of the November midterms. Republican cooperation will be scant to nil, but the Deepwater disaster has so dramatically exposed the inadequacy of the status quo that sweeping reform is not merely good policy; it's good politics. The president has always talked a good game on the need to transition the United States to a new, green economy, but his commitment to policy specifics has been lacking up to this point. It is time for Obama to commit, and to guide the Senate with a firm hand as he seeks to curb the environmentally degrading excesses of capitalism's Invisible Hand.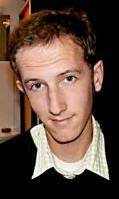 Andrew Kaspar
, a summer
2010
In These Times
intern, is a student at the Medill School of Journalism at Northwestern University.