Winona LaDuke at Union Theological Seminary: Watch it Live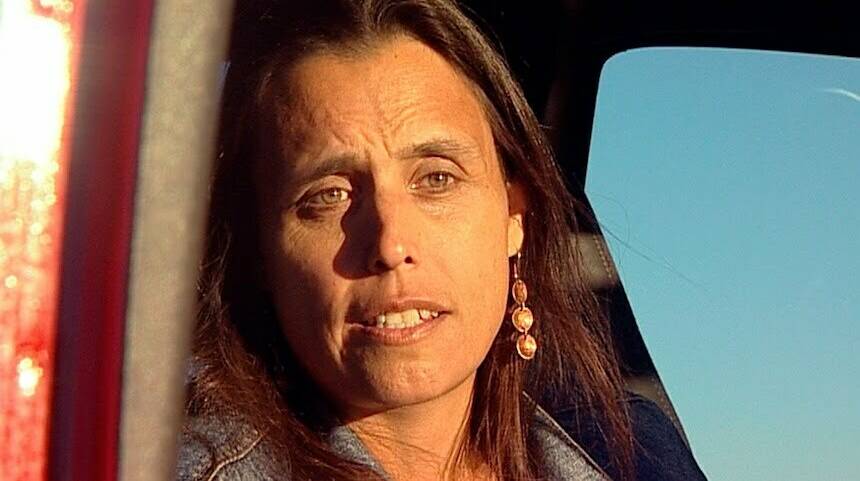 On Wednes­day, April 26 at 6:30 p.m. (EST), Winona LaDuke — a rur­al devel­op­ment econ­o­mist, author and Native activist work­ing on issues of sus­tain­able devel­op­ment and food sys­tems — will give the sev­enth annu­al Judith David­son Moy­ers Women of Spir­it Lec­ture at Union The­o­log­i­cal Sem­i­nary in New York City. Rur­al Amer­i­ca In These Times will livestream the event below.
The author of six books, includ­ing Recov­er­ing the Sacred, LaDuke is wide­ly rec­og­nized for her work on envi­ron­men­tal and human rights issues, as well as her inter­na­tion­al advo­ca­cy for indige­nous peo­ples. She lives and works on the White Earth reser­va­tion in north­ern Min­neso­ta, where she is the founder of the White Earth Land Recov­ery Project, a reser­va­tion-based non-profit.
LaDuke has won numer­ous hon­ors and awards and is a 2007 inductee of the Nation­al Women's Hall of Fame. She is a grad­u­ate of Har­vard and Anti­och Uni­ver­si­ties, a for­mer board mem­ber of Green­peace USA, and cur­rent­ly serves on the Advi­so­ry Board of the Trust for Pub­lic Land's Native Lands Pro­gram. For the greater part of 2016, she lived at the Red War­rior Camp in the Stand­ing Rock Indi­an Reser­va­tion where she argued for the dis­man­tling of the fos­sil fuel infrastructure.
The Judith David­son Moy­ers Women of Spir­it Lec­tures pro­vide a pub­lic forum to dis­cuss the most press­ing glob­al issues faced by present-day women lead­ers of faith. In addi­tion to explor­ing endur­ing ques­tions of human val­ue and mean­ing, the series reflects on top­ics rang­ing from envi­ron­men­tal jus­tice, pover­ty, war, and edu­ca­tion. Past lec­tur­ers have includ­ed the Liber­ian Nobel Peace Prize win­ner, Leymah Gbowee; eco-activist and esteemed aca­d­e­m­ic, Dr. Van­dana Shi­va of India; Nuns on the Bus founder, Sis­ter Simone Camp­bell; award- win­ning essay­ist and nov­el­ist, Dr. Mar­i­lynne Robin­son; incar­cer­a­tion-reform advo­cate and author of The New Jim Crow, Michelle Alexan­der; and atmos­pher­ic sci­en­tist and cli­mate change cru­sad­er, Dr. Katharine Hayhoe.
Union The­o­log­i­cal Sem­i­nary is a sem­i­nary and grad­u­ate school of the­ol­o­gy, estab­lished in 1836, that ​"pre­pares women and men for com­mit­ted lives of ser­vice to the church, acad­e­my and soci­ety." In its own words:
​"Union believes that a new inter­re­li­gious spir­i­tu­al­i­ty of rad­i­cal open­ness and love is the world's best hope for peace, jus­tice, and the care of God's cre­ation. Empow­ered by ground­break­ing inquiry aligned with prac­ti­cal real­ism and a bias for action, Union is chart­ing a pro­found new course for endur­ing social change. Union grad­u­ates make a dif­fer­ence wher­ev­er they serve, prac­tic­ing their voca­tions with courage and per­se­ver­ance, and speak­ing clear­ly and act­ing bold­ly on behalf of social jus­tice in all its forms."
Union The­o­log­i­cal Sem­i­nary Pres­i­dent Serene Jones says, ​"We are hon­ored to have Winona LaDuke, who so nat­u­ral­ly inte­grates her deep­est intel­lec­tu­al, moral, and spir­i­tu­al con­vic­tions with con­crete action in the world, speak here at Union Seminary."
Watch the Sev­enth Annu­al Judith David­son Moy­ers Women of Spir­it lec­ture fea­tur­ing Winona LaDuke here:
(Video: Union The­o­log­i­cal Sem­i­nary / YouTube)
This blog's mis­sion is to pro­vide the pub­lic ser­vice of help­ing make the issues that rur­al Amer­i­ca is grap­pling with part of nation­al discourse.