Deep Miner: 'One Mistake and You're Dead'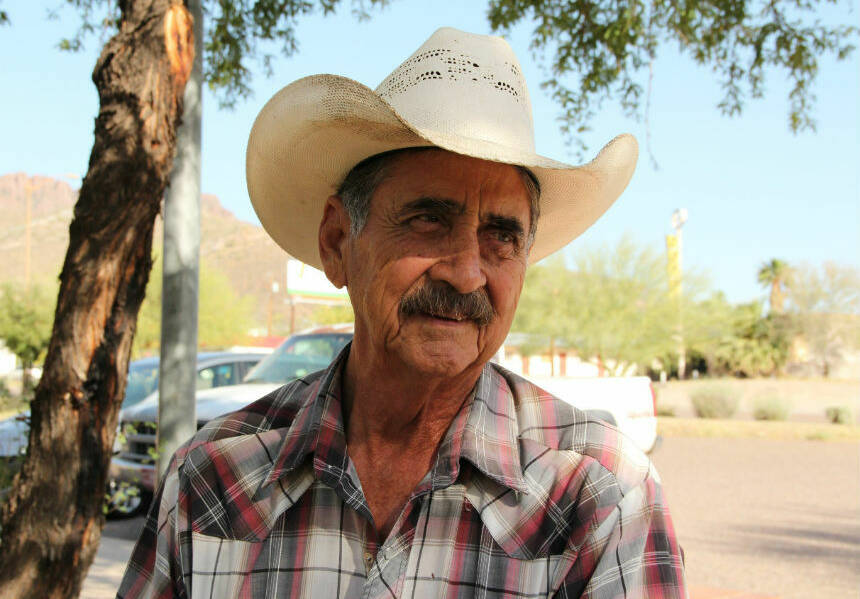 For three years in the ear­ly 1970s, jour­nal­ist Studs Terkel gath­ered sto­ries from a vari­ety of Amer­i­can work­ers. He then com­piled them into Work­ing, an oral-his­to­ry col­lec­tion that went on to become a clas­sic. Four decades after its pub­li­ca­tion, Work­ing is more rel­e­vant than ever. Terkel, who reg­u­lar­ly con­tributed to In These Times, once wrote, ​"I know the good fight — the fight for democ­ra­cy, for civ­il rights, for the rights of work­ers — has a future, for these val­ues will live on in the pages of In These Times." In hon­or of that sen­ti­ment and of Working's 40th anniver­sary, ITT writ­ers have invit­ed a broad range of Amer­i­can work­ers to describe what they do, in their own words. More ​"Work­ing at 40" sto­ries can be found here.
The deep min­er Terkel inter­viewed for Work­ing was employed near the Cum­ber­land Moun­tains in Appalachia for near­ly 30 years, until he con­tract­ed black lung and had to retire. Though he him­self had many rel­a­tives who were min­ers, he refused to let his son fol­low in his foot­steps, say­ing ​"he was gonna get killed over there."
Dan­ny Aven­daño also comes from a min­ing fam­i­ly, but his father did not for­bid him from join­ing the indus­try. At age six, Dan­ny would ride a bur­ro up the red hills out­side his home­town of Supe­ri­or, Ari­zona to his uncle's small sil­ver mine, where he and his sib­lings would play at min­ing. By age 15, he was work­ing as a min­er for real along­side his father, ​"muck­ing out" waste rock with a shov­el in the San Manuel under­ground mine in near­by Ora­cle. A few years lat­er, he set his sights on the famous Mag­ma Mine in Supe­ri­or, an under­ground cop­per mine that min­ers knew to be a tick­et to employ­ment any­where in the world. The hir­ing agent told him to ​"serve his coun­try" — then he could come back and get a job. So Aven­daño joined the Marine Corps Reserves and head­ed west for boot camp in San Diego. Six months lat­er, he was back in line out­side the hir­ing office in Supe­ri­or. The year was 1960; he was 20 years old.
I don't think he expect­ed to see me back so soon. But he gave me a job. In those days, every­one want­ed to work in that mine. The pay was real good. You'd say, ​"Mom, I don't need to go to school, I can work in the mine."
There were a lot of tramp min­ers. They would trav­el from Utah, Col­orado, Ida­ho — like tourists — they would just trav­el from one min­ing town to the next. Most were drunks. And they were sin­gle guys. No woman would put up with that tramp­ing all over the coun­try, liv­ing out of a box! The com­pa­ny would want to hire them because of their expe­ri­ence and because they would work cheaper.
There wasn't train­ing in those days. They would just throw you in there with some old man who cussed all the time, and you'd learn or you wouldn't. I learned a lot; I met some real good people.
This mine was real incon­sis­tent: The ground was hard in some places and soft in some places. You would put a tim­ber up, and the next day it would be down in the ground from the pres­sure. It was dan­ger­ous. The fumes could kill you, or explo­sions. It could bury you alive. Every time you go down in that cage you bless your­self. Guys died there. But I nev­er got hurt. I believed in doing things right.
In this pro­fes­sion you can't take short­cuts. One mis­take and you're dead.
I was a con­tract min­er — they paid us by the ​"cubes," or amount we pro­duced. There are two kinds of min­ers: Those who just put in their eight hours, and those who want to make mon­ey. I was the sec­ond kind. We nev­er even stopped to eat lunch. When new guys would come on, we said, ​"Don't both­er pack­ing a lunch. If you want to buy a new car, impress your girl­friend, the way to do it is to work." We'd run to our work­site in the morn­ing. We'd blast twice a day. We didn't want to stop work­ing. Even­tu­al­ly the boss would have to come get us, say­ing, ​"It's time to go."
Talk to the girls, drink cof­fee and work — that's what I did. But I nev­er vol­un­teered on my days off.
There was a union, the Steel­work­ers. There was a union hall in town. We need­ed a union when we start­ed there; the way they were run­ning the mine was bad. There was no ven­ti­la­tion and dust every­where. There were two strikes while I was work­ing there, one for six months. After the strike, things got bet­ter. They put in a cool­ing sys­tem: Chilled water would be pumped through cop­per pipes and those blew the cool air out. There were two of them, but it only went so far. It was still hot­ter than hell, because we were down 3,400 feet in the ground.
I would drill, blast, all of that. There were three shifts: the day shift, swing shift and grave­yard. Day shift was too crowd­ed; you were always bump­ing into peo­ple under­ground. I liked grave­yard the best. Except I couldn't sleep in the day, I had to get drunk. There was a bar on every cor­ner in those days. You'd come out of that hole so dry, you'd come out and soak up that booze.
In 1970, Aven­daño took a job in West Papua, Indone­sia at the Gras­berg mine run by Freeport-McMoRan. The mine would lat­er become the sub­ject of a high-pro­file envi­ron­men­tal and human rights law­suit.
We lived in a lit­tle com­pound, like a club, with lots of beer. At night you would hear the Indone­sian army shoot­ing. It was a dif­fer­ent world. We would take pic­tures of the Papuan locals, naked, still using bows and arrows. Unbe­liev­able. We'd fly to Aus­tralia once a month for ​"R‑and‑R." It was beau­ti­ful, it looked just like here. I met a lot of Aus­tralian min­ers. They would wear shorts under­ground, and no shirts.
Aven­daño worked at a few oth­er mines around the coun­try, includ­ing the Sil­ver Bell sil­ver mine in Ari­zona and the gold mines of North­ern Cal­i­for­nia. Even­tu­al­ly, he returned to Supe­ri­or and worked in the Mag­ma Mine again. In 1982, a rapid series of cave-ins killed four men; lat­er that year, the mine closed as cop­per prices plum­met­ed.
They would call me a trou­ble­mak­er. I knew my job and I did it well. But at that point my boss­es were kids. They were just yes-men for the company.
One day, I was on the after­noon shift, and they told me to turn in my stuff. The mine was closed. Just like that. They didn't give us any warn­ing. Some guys had just bought new cars or new hous­es; they were in debt.
Aven­daño stayed in Supe­ri­or to work in con­struc­tion and ranch­ing. When the mine reopened with a small­er work­force in 1989, he went back underground.
I did my job the best I could. You think if you do that, some­one would appre­ci­ate it. You'd be wrong!
My feet start­ed hurt­ing around 1992. All those years wear­ing rub­ber boots, with your feet always wet— it got to the point where I could bare­ly walk. I was always the last one out of the chang­ing room. They'd say, ​"Come on, old man!"
I had surgery and was out of work for a year. When I tried to come back, they said, ​"Your min­ing career is over." I was fired with no pen­sion; that was that. The guy laughed at me as he gave me the slip. I said, ​"Can't you give me something?"
​"Take us to court!" he said.
So I did. I got a lawyer. Even­tu­al­ly, I got a $12,000 set­tle­ment. After all those years, nev­er even tak­ing lunch. No pen­sion. I couldn't get a job any­where else, I couldn't pass the phys­i­cal. They screwed me.
My father went through that too. He worked there for 46 years. When a man's get­ting old, they put him in the tool shed or the guard shack, search­ing lunch box­es to make sure peo­ple don't steal some­thing. And they watch him like a hawk. You make one mis­take and you're fired with no pen­sion. My father was doing that, then one day they told him to go back to his old work under­ground. He was too old, so he refused. And they fired him. You'd think they'd have a lit­tle com­pas­sion. But they don't give a damn.
He got a lawyer and had to fight for his pen­sion, and he got it in the end.
The mine closed again soon after Aven­daño was fired. Now, two decades lat­er in the same area, the multi­na­tion­al com­pa­ny Rio Tin­to is try­ing to open a new cop­per mine, which would use a con­tro­ver­sial method called block cave min­ing to tap deposits 7,000 feet below the sur­face. Aven­daño still lives in Supe­ri­or, and he is among many retired min­ers who oppose the new Rio Tin­to mine plans.
The old days are all gone. Mus­cles don't mean any­thing now. Now if you can work a com­put­er, you've got a job. But this new way there won't be real jobs. There'll be some in con­struc­tion, but not after that. It's all about robot­ics. They're mak­ing peo­ple promis­es, but promis­es don't mean any­thing. This whole town is dying. It's sad.
Now Avendaño's son lives in the Supe­ri­or house where Aven­daño grew up. Aven­daño him­self lives just out­side of town in a one-room home where he still cooks on a wood stove and tends hors­es and chick­ens. He has a lit­tle side busi­ness mak­ing cus­tom spurs and bridles.
The cow­boys love them. Every cow­boy in Globe, a near­by min­ing town, has a pair of my spurs. It's get­ting to the point it's too much work. But I'll nev­er retire. Then I would go in the hole and die. I need to do some­thing. My wife, Glo­ria, died in 2004. We were mar­ried almost 40 years. She was mean, oh boy. I'm not going to say it was bliss, but we had fun. We had two sons. They nev­er worked in a mine. I'm glad they didn't. You've got to love it. I did. The heat, the chal­lenge, it just gets in your blood.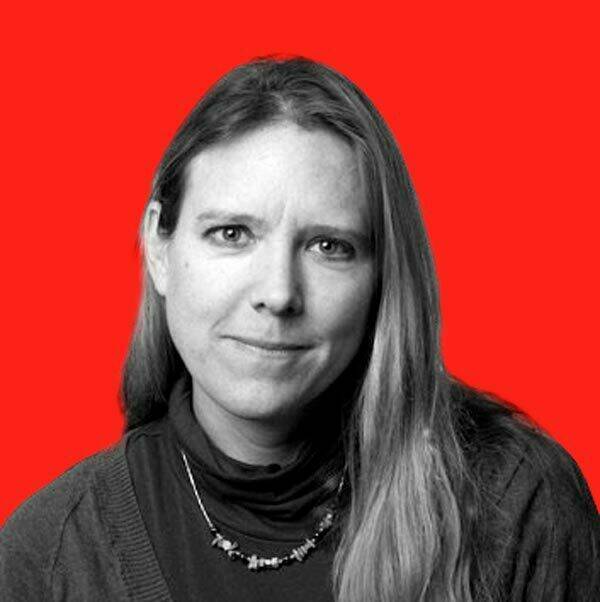 Kari Lyder­sen
is a Chica­go-based reporter, author and jour­nal­ism instruc­tor, lead­ing the Social Jus­tice
&
amp; Inves­tiga­tive spe­cial­iza­tion in the grad­u­ate pro­gram at North­west­ern Uni­ver­si­ty. She is the author of May­or
1
%: Rahm Emanuel and the Rise of Chicago's
99
%.