The Indy Journalists Who Covered a Massive Coal Miner Strike That Corporate Media Ignored
A conversation with the grassroots journalists who have consistently covered the strike.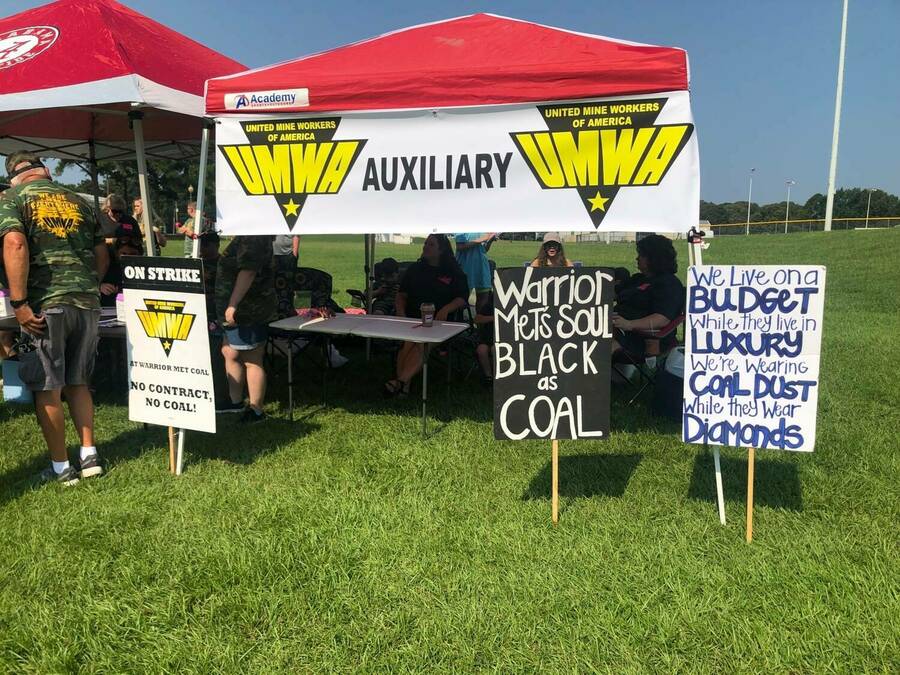 Over 1,100 union coal miners in Brookwood, Alabama, have been on an unfair labor practices strike against Warrior Met Coal for over five months. And for five months, the mainstream media has barely made a peep about the strike. Instead, a small collection of independent journalists and local and progressive media outlets have been working overtime to cover this important story. Jacob Morrison, David Story, and Adam Keller at The Valley Labor Report (Alabama's only weekly labor radio talk show), have been doing more than almost anyone to cover the strike and support striking miners and their families. There is one person, however, who has done more than anyone to lift the strike at Warrior Met into public consciousness for five months straight, and that is independent journalist and all-around badass Kim Kelly. In Part II of our special, two-part update on the miners' strike, Jacob from TVLR and Kim have a wide-ranging conversation about Kim's labor and writing background, the experience of covering the Amazon union drive and the Warrior Met strike in Alabama, and what it means to truly care about and be invested in the people and struggles we cover in labor media.
Additional links/​info below…
Join our Working People listener hang session on Monday, August

16

, from

8

 – 

9

:

30

pm ET! Here's the zoom link
Donate to the UMWA Auxiliary Strike Pantry
Jacob's Twitter page
Working People, ​

"

On Strike at Warrior Met Coal (w/​ Jacob Morrison

&

Lee Bains III)"
The Valley Labor Report, ​

"

Bad News and Good News for Striking Miners

&

HOW YOU CAN HELP"
The Valley Labor Report, ​

"

Violence from Bosses and Scabs at the UMWA Picket Line in Alabama"
The Valley Labor Report, ​

"

Breaking Down the Alabama Coal Miner Strike"
Luis Feliz Leon, LaborNotes, ​

"

Striking Alabama Coal Miners Want Their $

1

.

1

Billion Back"
Kim Kelly, The Real News Network, ​

"

The True Price of Coal"
Kim Kelly, The Real News Network, ​

"

Don't Mess with a Coal Miner's Wife"
Kim Kelly, The Nation, ​

"

Alabama's Coal Miners Are Striking for Their Lives"
Pre-order Kim's book: Fight Like Hell: The Untold History of American Labor
Democracy Now!, ​

"

From Black Lung to BlackRock: Striking Alabama Coal Miners Protest Wall St. Financiers of Warrior Met"
Elwyn Lopez, Ashley Schwartz-Lavares,

&

Lulit Tadesse, ABC News, ​

"

Alabama Coal Miners on Strike Since April Say They're Fighting for Working Americans Everywhere"
Jaisal Noor, The Real News Network, ​

"

Striking Alabama Coal Miners Hit Streets of NYC to Protest Corporate Greed"
Hamilton Nolan, In These Times, ​

"

At a Massive Union Rally, the Promise of a Better South"
Your Call Radio, ​

"

Worker Uprisings Continue Making Waves Across The Country"
Permanent links below…
Featured Music (all songs sourced from the Free Music Archive: freemu​si​carchive​.org)
Jules Taylor, ​

"

Working People Theme Song"
Support this work
Reader donations, many as small as just $5, are what fund the work of writers like this—and keep our content free and accessible to everyone. If you support this work, will chip in to help fund it?

It only takes a minute to donate. Click here to make a tax-deductible donation.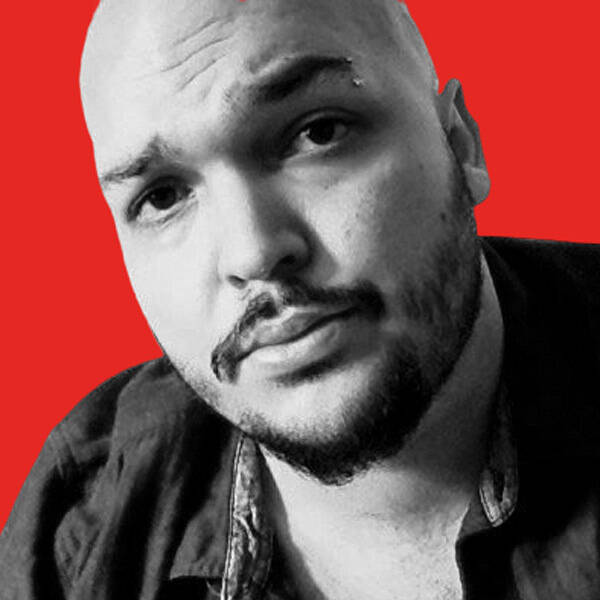 Maximillian Alvarez is a writer and editor based in Baltimore and the host of Working People, ​"a podcast by, for, and about the working class today." His work has been featured in venues like In These Times, The Nation, The Baffler, Current Affairs, and The New Republic.

Help support this work
As a reader-supported, nonprofit publication, all of the journalism In These Times produces is made possible by readers like you. If you support this work, will you chip in $5 or more to help fund it?