Fine Print in Defense Bill Acknowledges U.S.-Backed War in Yemen Will Go On Indefinitely
Lawmakers' efforts to limit U.S. support for the Yemen War have failed to stop the bloody Saudi-led assault on the port city of Hodeida.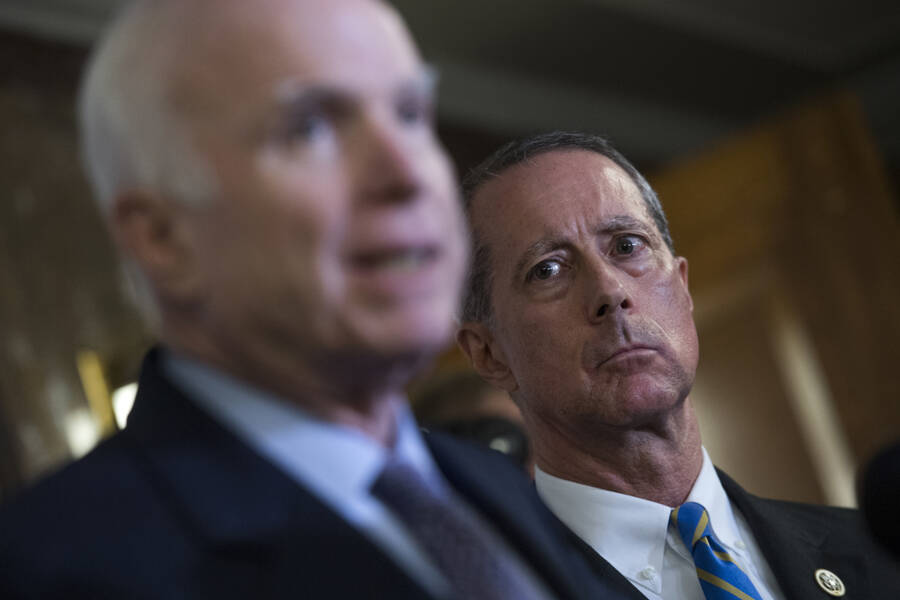 On July 26, the U.S. House passed the National Defense Authorization Act (NDAA) 359-54, authorizing a staggering $717 billion war budget for 2019. One week later, the bill easily passed in the Senate 87-10 and was sent to Trump's desk, making it, according to Sen. John McCain (R-Ariz.), the earliest Congress has ever voted for military spending in 40 years.
Whatever "protections" U.S. lawmakers are extending to Yemeni civilians, those protections did nothing to prevent this assault.
By rubber-stamping this bloated defense bill, lawmakers on both sides of the aisle voted to greenlight more U.S.-backed war and destruction in Yemen — just as the coalition launched a bloody assault on the port city of Hodeida in which scores of civilians have already perished. While the bill includes limited provisions aimed at reducing civilian deaths, the only way to stop harming civilians is to stop the war — and the legislation falls far short of that.
Yemen has already been devastated by more than three years of war, which began when Saudi Arabia and the United Arab Emirates assembled a coalition that intervened in Yemen's civil war, ostensibly to reinstate Yemeni President Abdu Rabbu Mansur Hadi to power. Both the Obama and Trump administrations have provided the Saudi-led coalition with extensive military support, selling hundreds of billions of dollars' worth of weapons, deploying U.S. Special Forces to the Saudi-Yemen border and providing midair refueling of Saudi and Emirati jets during bombing campaigns. American support has continued as more than a million people have been infected with cholera, tens of thousands have been killed by violence, and at least 113,000 children have perished from malnutrition and preventable illnesses.
In an effort to mitigate the U.S. role in the Yemen war, members of Congress have twice invoked the War Powers Resolution, though these efforts were not ultimately successful. Some members of Congress sought to use the new NDAA to address the harm wrought by the ongoing war on Yemen — but their attempts, unfortunately, were not enough.
Senators Todd Young (R-Ind.) and Jeanne Shaheen (D-N.H.), as well as Representatives Adam Smith (D-Wash.), Ro Khanna (D-Calif.), Beto O'Rourke (D-Texas) and Mark Pocan (D-Wis.) — all of whom oppose the United States' unauthorized military involvement in Yemen — successfully included provisions in that aim to limit the NDAA's use toward the war on Yemen. These include measures requiring the Secretary of State to verify that the U.S.-backed coalition is taking steps to alleviate the humanitarian disaster, minimize harm to civilians and end the civil war. According to the bill, such certification is required for the United States to engage in midair refueling to support bombing campaigns. However, the Secretary of State could issue a waiver to allow midair refueling for ​"security reasons," so long as a detailed justification is submitted to Congress.
These stipulations are better than nothing, given that, in the words of Senator Chris Murphy (D-Conn.), there is ​"an American imprint on every civilian life lost in Yemen." The cooperation between House and Senate lawmakers on including the ​"Yemen provision" stems from growing concern about U.S. complicity in apparent war crimes.
These caveats, however, pose a significant problem for a coalition that has consistently denied bombing civilians and infrastructure outright despite overwhelming evidence to the contrary, or dismissed such bombings as ​"mistakes." The August 2 attack conducted by the Saudi-led Coalition on al-Thawra Hospital and a popular fish market in the embattled city of Hodeidah has been described by locals as a ​"massacre." The airstrikes killed at least 55 civilians and left over 124 people injured, many of whom are fighting for their lives in health facilities that are barely functional due to repeated airstrikes and medicinal shortages resulting from the Saudi/UAE-imposed blockade. Whatever ​"protections" U.S. lawmakers are extending to Yemeni civilians, those protections did nothing to prevent this assault.
In response to international condemnation of the airstrikes on civilians, the Saudi-led coalition outright denied any involvement, and blamed the attack on Yemen's Houthis. Colonel Turki al-Malki claimed that the coalition ​"follows a strict and transparent approach based on the international law." In a war where atrocities have long been ignored or denied, how can the United States and its allies be trusted to oversee coalition attacks?
That Congress should easily pass a monumental military budget is not surprising. After all, the United States has been engaged in wars for most of its history, and boasts military spending that is more than the next seven countries combined. What should cause pause, however, is the passing of such a massive budget without concrete provisions that ensure the United States does not continue to be party to apparent war crimes in Yemen. By including provisions that allow midair refueling under certain conditions, Congress has effectively contradicted an earlier House resolution that acknowledges the United States is at war in Yemen without congressional authorization.
Yemenis require much more than vague assurances and promises. What Yemenis need is for the United States to end all its support to the Saudi-led coalition, which includes pulling out troops from the Saudi-Yemen border, ending all refueling missions and targeting assistance, ending all military contracts involving the training of Saudi military personnel and the maintenance of military vehicles and aircraft, and ending all sales of weapons to Saudi Arabia and the UAE. The United States should end its unconstitutional war on Yemen, and Congress should not authorize military spending that will undoubtedly serve to prolong the same war some in Congress have been attempting to end.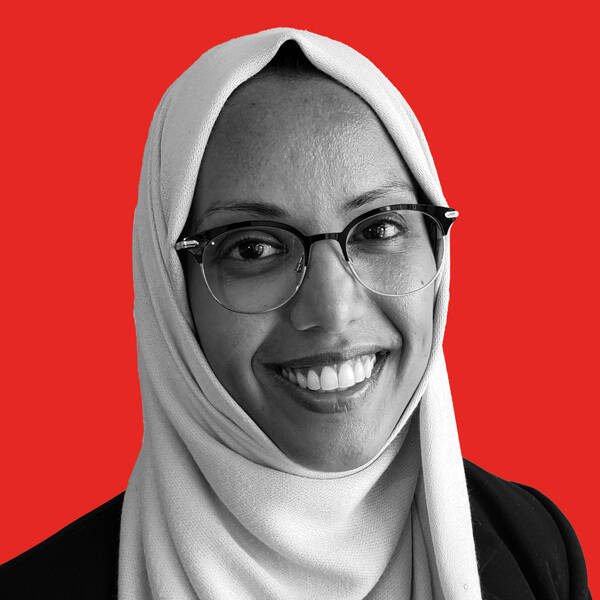 Shireen Al-Adeimi is an assistant professor of education at Michigan State University. Since 2015, she has played an active role in raising awareness about the Saudi-led war on her country of birth, Yemen, and works to encourage political action to end U.S. support.