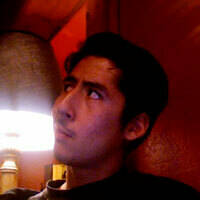 Adam Case, a for­mer In These Times edi­to­r­i­al intern, is a San Diego-based I.W.W. orga­niz­er and free­lance writer. He has trav­eled exten­sive­ly through­out Latin Amer­i­ca, encoun­ter­ing guer­ril­las, intel­lec­tu­als and change-mak­ers. But most of the time he tries to indulge his pas­sions, which include surf­ing, social jus­tice and a good Philly Cheesesteak.
Overnight Occupy Stand-Off in Portland Ends in Dismantled Camp
Seattle Students Take to Streets on 'Day of Action'
Two And a Half Years Later, NYC Workers Win Wage-Theft Case
'To Resist Is to Survive'
Nearly 10 years after Argentina's economic collapse sparked a movement, worker-run cooperatives endure another crisis.
The Final Exit Network, a right-to-die organization, battles government euthanasia accusations.
Chinese Minorities, and Their Discontent
Farewell, Troubled McNamara
A Bitter Brew at Starbucks
Should We Stay or Should We Go?
Big Oil Ignites Unrest, From Peru to Nigeria