We wanted to make sure you didn't miss the announcement of our new Sustainer program. Once you've finished reading, take a moment to check out the new program, as well as all the benefits of becoming a Sustainer.

Pakistan is now Obama's conundrum. The country is an essential ally vital to U.S. success in Afghanistan, but is facing serious internal problems. Washington's insistence that Pakistan dislodge the Taliban from the Wild Wild Northwest region puts even greater strain on an already weak state.The power of the radical Islamists is evidenced by Islamabad's attempts to negotiate with the fundamentalists. As it stands the government controls a little more than one-third of the region.But turning the whole Pakistan-Afghan border into a warzone may create unintended obstacles for success and require a longer U.S. commitment in the region than anticipated. As Washington—at Obama's request—escalates America's presence in the region, let's hope the new president can avoid the mistakes of one of his predecessors—Lyndon Johnson.
Become a Sustainer
We surveyed thousands of readers and asked what they would like to see in a monthly giving program. Many of you expressed interest in magazine subscriptions, gift subscriptions, tote bags, events and books —and we've added all of those. Some of you said that cost was an issue, so we've kept our starting tier at just $5 a month—less than 17 cents a day.

Now, for the first time, we're offering three different levels of support, with unique rewards at each level, for you to choose from. Check out the new Sustainer program.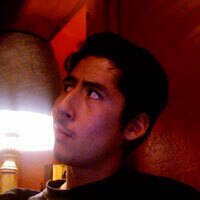 Adam Case
, a former
In These Times
editorial intern, is a San Diego-based I.W.W. organizer and freelance writer. He has traveled extensively throughout Latin America, encountering guerrillas, intellectuals and change-makers. But most of the time he tries to indulge his passions, which include surfing, social justice and a good Philly Cheesesteak.