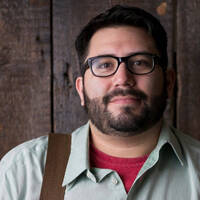 Alex V. Hernandez
is originally from Chicago and has bylines in the
Chicago Tribune
,
Chicago Reader
,
Chicago Magazine
,
City Bureau
,
In These Times
and
90

Days,

90

Voices
. He was also a
2017
Peter Lisagor Watchdog Award finalist for his work on an interactive
Chicago Reporter
database
that shows where, how and when police misconduct happens in the city of Chicago. He tweets at
@AVHndz
.
We Must Not Forget the Refugees Thrown Into Limbo by Previous Trump Orders
In May, Trump ended Temporary Protected Status for about 57,000 Hondurans living in the United States. They're still dealing with the uncertainty.
These Community Activists Won Bail Reform. Now They Have To Force Judges To Comply.
Thousands of people still sit in Chicago's Cook County Jail because they are too poor to afford bail.
After U of Chicago Cop Shoots Undergrad, Students Say It's Time to Defund and Disarm Campus Police
Police shot student Charles Thomas last week while he was in the grips of an apparent mental health crisis.
The Judges Cops Want: These Candidates Have Been Endorsed By Chicago's Police Union
"We Won't Let Him Sleep": The Dreamers Hounding Chuck Schumer.
Talking immigrant justice with a DACA recipient taking the fight to Schumer's doorstep.
In 1979, This Economist Predicted Puerto Rico's Modern-Day Financial Crisis
The dominoes that led to the collapse were set up decades ago.