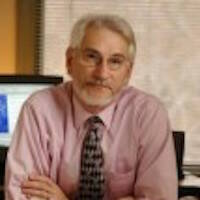 Allen White
is Vice President and Senior Fellow at the Tellus Institute, where he directs the institute's Program on Corporate Redesign. He co-founded the Global Reporting Initiative and Corporation
2020
, and founded the Global Initiative for Sustainability Ratings. He has advised multilateral organizations, foundations, government agencies, Fortune
500
companies, and NGOs on corporate sustainability, governance, and accountability. Dr. White has served on boards, advisory groups, and committees of the International Corporate Governance Network, Civic Capital, Instituto Ethos (Brazil), the New Economy Network, Business for Social Responsibility, and the Initiative for Responsible Investment at Harvard University.
Solving the 10,000-Year-Old Problem of Agriculture: An Interview with Wes Jackson
Help In These Times get back on track
As a nonprofit, reader-supported publication, In These Times is funded entirely by readers like you—but through the first half of 2021, reader donations are down nearly 20%. Today is the deadline for our summer fundraising drive. Will you chip in to help get us back on track?