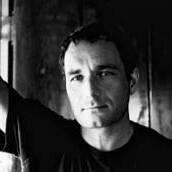 Christian Parenti
is an American investigative journalist and author. His books include:
Lockdown America: Police and Prisons in the Age of Crisis
(
2000
), a survey of the rise of the prison industrial complex from the Nixon through Reagan eras and into the present;
The Soft Cage: Surveillance in America From Slavery to the War on Terror
(
2003
), a study of surveillance and control in modern society; and
The Freedom: Shadows and Hallucinations in Occupied Iraq
(
2004
), an account of the U.S. occupation in Iraq. Parenti has also reported from Afghanistan, Iraq, Venezuela, and Bolivia.
Congo's landscape of forgetting
Help support this work
As a reader-supported, nonprofit publication, all of the journalism In These Times produces is made possible by readers like you. If you support this work, will you chip in $5 or more to help fund it?