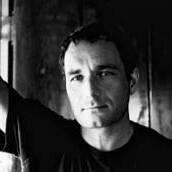 Christian Parenti
is an American investigative journalist and author. His books include:
Lockdown America: Police and Prisons in the Age of Crisis
(
2000
), a survey of the rise of the prison industrial complex from the Nixon through Reagan eras and into the present;
The Soft Cage: Surveillance in America From Slavery to the War on Terror
(
2003
), a study of surveillance and control in modern society; and
The Freedom: Shadows and Hallucinations in Occupied Iraq
(
2004
), an account of the U.S. occupation in Iraq. Parenti has also reported from Afghanistan, Iraq, Venezuela, and Bolivia.
Congo's landscape of forgetting
Here's how you can help
In These Times is funded entirely by readers like you, but through the first half of 2021, reader donations are down 20% compared to last year. If that continues, it could spell real trouble for In These Times. We're running a short fundraising drive (from now until July 31) to get things back on track. Will you chip in?