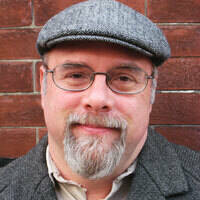 Daniel Thomas Cook, Associate Professor of Childhood Studies and Sociology at Rutgers University in Camden, NJ, writes on consumer society.
Cook is the author of The Commodification of Childhood: The Children's Clothing Industry and the Rise of the Child Consumer (Duke University Press, 2004) and the editor of Symbolic Childhood (Peter Lang Publishing, 2002) and Lived Experiences of Public Consumption (Macmillan-Palgrave, 2008). Click here for more information about his work.
Contemplating King's Legacy
Help support this work
As a reader-supported, nonprofit publication, all of the journalism In These Times produces is made possible by readers like you. If you support this work, will chip in $5 or more to help fund it?