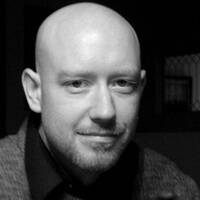 David W. Grua
is a his­to­ri­an inter­est­ed in Native American/​Western his­to­ry and col­lec­tive mem­o­ry. He received a Ph.D in Amer­i­can his­to­ry from Texas Chris­t­ian Uni­ver­si­ty in
2013
. Sur­viv­ing Wound­ed Knee: The Lako­tas and the Pol­i­tics of Mem­o­ry, (Oxford Uni­ver­si­ty Press,
2016
), exam­ines a much-remem­bered inci­dent of white-Indi­an vio­lence dur­ing Amer­i­can set­tle­ment. Dur­ing the cen­tu­ry and more since the
1890
mas­sacre, the Lako­ta sur­vivors and their descen­dants have strug­gled with non-Natives to define the mean­ing of the deaths that occurred at Wound­ed Knee and debat­ing the broad­er ques­tion of his­tor­i­cal respon­si­bil­i­ty and jus­tice before the Unit­ed States Congress.
Surviving Wounded Knee: The Lakotas and the Politics of Memory