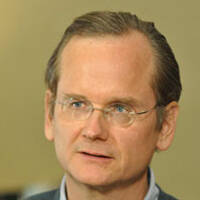 Lawrence Lessig, an academic and activist, is a professor of law at Harvard University. A founding board member of Creative Commons, he is the author of many books, including Republic, Lost: How Money Corrupts Congress – and a Plan to Stop It.
Help support this work
As a reader-supported, nonprofit publication, all of the journalism In These Times produces is made possible by readers like you. If you support this work, will you chip in $5 or more to help fund it?