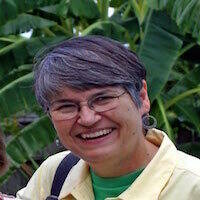 Libby Comeaux
is a lawyer currently representing Colorado activists who enact transformation close to home. She served as volunteer drafting support for the
2014
Leadership Conference for Women Religious (LCWR) resolution in solidarity with indigenous requests for revocation of the Doctrine of Discovery, https://​lcwr​.org/​s​o​c​i​a​l​-​j​u​s​t​i​c​e​/​d​o​c​t​r​i​n​e​-​d​i​s​c​overy.
Five Ways Pope Francis Can Overcome the Irony that Threatens Laudato Si'
Help In These Times get back on track
As a nonprofit, reader-supported publication, In These Times is funded entirely by readers like you—but through the first half of 2021, reader donations are down nearly 20%. Saturday is the deadline for our summer fundraising drive. Will you chip in to help get us back on track?