Five Ways Pope Francis Can Overcome the Irony that Threatens Laudato Si'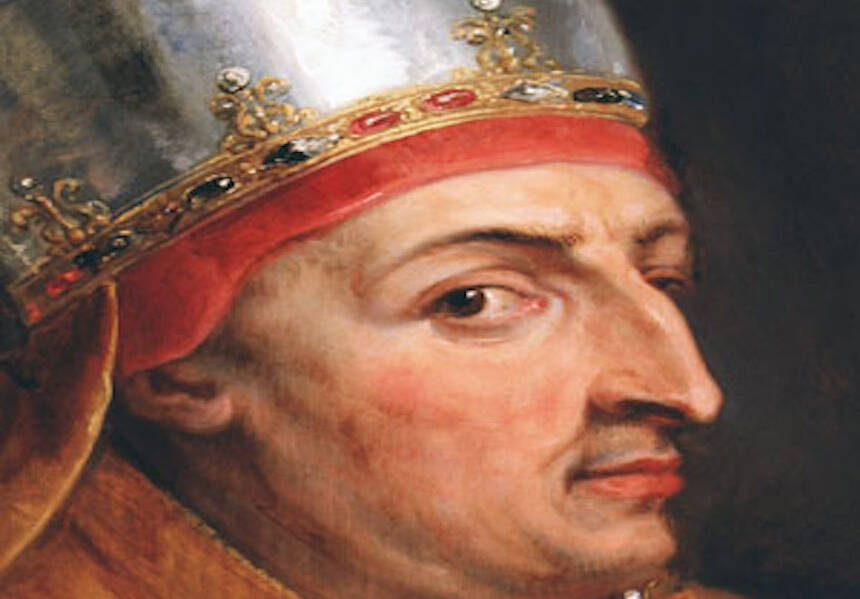 With his U.S. vis­it approach­ing, Pope Fran­cis must be pray­ing for guid­ance on how to respond to the grow­ing demand for offi­cial with­draw­al of three papal bulls—legal instruc­tions from 15th cen­tu­ry popes — that migrat­ed into U.S. law after the Amer­i­can Rev­o­lu­tion. Known as the Doc­trine of Dis­cov­ery, these instruc­tions autho­rized Euro­pean ​"dis­cov­er­ers" to seize the lands and sub­ju­gate the peo­ples found in the Amer­i­c­as and use their labor to extract rich­es for the wealthy. It set up the very prob­lems that Fran­cis' envi­ron­men­tal encycli­cal Lauda­to Si' aims to solve. Here are my five sug­ges­tions for him, with a lit­tle back­ground first.
When Lauda­to Si' looks to tra­di­tion­al church teach­ings to find an ​"inte­gral ecol­o­gy" based on an inter­con­nect­ed web of life, it seems attuned to an indige­nous world­view that hon­ors all beings as belong­ing to Moth­er Earth. In exhort­ing us to a cer­tain eco­log­i­cal san­i­ty with spe­cial con­cern for the poor, Fran­cis' mes­sage reach­es out to Indige­nous Peo­ples, who make up one-third of the world's poor­est, though only 5 per­cent of world population.
Indige­nous peo­ples have suf­fered over 500 years from inten­tion­al dec­i­ma­tion of per­sons, com­mu­ni­ties and lands, accom­pa­nied by forced assim­i­la­tion into a cul­ture that insults and ridicules their most cher­ished eth­i­cal prin­ci­ples. In the process, by oper­a­tion of these bulls over time, they are not the only ones who suf­fer. The entire plan­e­tary web of life is being dev­as­tat­ed by mas­sive extrac­tion and dump­ing for prof­it. Lauda­to Si' wants to bring forth a new par­a­digm that will heal this twin tragedy, but the irony is that the old par­a­digm finds its roots in these very papal bulls. Tra­di­tion­al indige­nous schol­ars and elders have been ask­ing for papal revo­ca­tion for over 30 years, to no avail. Fran­cis would be wise to get on with it, with­out delay.
When explor­ers sought dis­tant lands to expand their kings' empires, they were act­ing under the legal author­i­ty of Fran­cis' pre­de­ces­sors in office, who grant­ed per­pet­u­al sov­er­eign­ty over lands and Indige­nous Peo­ples for the pur­pose of extract­ing resources and mak­ing con­verts. U.S. sys­tems of prop­er­ty law and Indi­an law are derived direct­ly from the bulls through an 1823 U.S. Supreme Court deci­sion, John­son v. M'Intosh, which used the bulls to jus­ti­fy the fed­er­al government's theft of Indi­an lands for resale to immi­grants for pro­duc­tion and prof­it. This ​"Doc­trine of Dis­cov­ery" was based on ignor­ing the pres­ence of Indige­nous Peo­ples in the ​"dis­cov­ered" Amer­i­c­as, as though they did not exist, because they were ​"oth­er" than Euro­pean Chris­tians. This M'Intosh deci­sion, unbe­liev­ably, is still in force today.
We know from Winona La Duke and oth­ers that Indige­nous Peo­ples tra­di­tion­al­ly view their rela­tion­ship with nature as belong­ing to lands that belong to the Cre­ator. But the Unit­ed States drove them off and gave to immi­grant home­stead­ers the human own­er­ship of these lands and of all that their labor could make that land pro­duce — even if it meant that this pro­duc­tion destroyed the land. Such was the legal struc­ture that emerged, and from which the plan­et now suf­fers because we have export­ed the old M'Intosh par­a­digm far and wide.
The plan­et is worse off now than ever. Fran­cis calls on all of us, prac­tic­ing Catholics or not, to fash­ion a deep­er and more effec­tive, struc­tur­al trans­for­ma­tion in ethics and law. It's a time­ly and nec­es­sary call; here are five ways he can strength­en it by address­ing its implic­it ironies.
1
He could begin on Sep­tem­ber 23 at the White House by acknowl­edg­ing Pres­i­dent Obama's 2010 com­mit­ment to offi­cial U.S. endorse­ment of the 2007 Unit­ed Nations Dec­la­ra­tion on the Rights of Indige­nous Peo­ples. This step pledges the Unit­ed States to the plan­e­tary eth­ic of pro­vid­ing suf­fi­cient sov­er­eign­ty for Indige­nous Peo­ples to pro­tect their ances­tral lands and future gen­er­a­tions by exer­cis­ing free, pri­or and informed con­sent before any min­er­al extrac­tion or oth­er insult occurs. As chief exec­u­tive offi­cer, the Pres­i­dent could even trans­fer the admin­is­tra­tion of Indi­an pol­i­cy from the Depart­ment of Inte­ri­or to the Depart­ment of State, which is respon­si­ble for imple­ment­ing treaties.
2
Next, Pope Fran­cis may feel caught in an under­tow of the Lauda­to Si' wave when he faces the Can­on­iza­tion Mass of Junipero Ser­ra. Ser­ra was an 18th cen­tu­ry Span­ish Fran­cis­can priest who built the Cal­i­for­nia mis­sion sys­tem on the backs of Indige­nous Peo­ples, ambiva­lent con­verts who suf­fered cru­el pun­ish­ment if they tried to escape. Fran­cis could can­cel or delay the can­on­iza­tion or, at the very least, explain that the church can­not make con­verts by insult­ing and try­ing to erad­i­cate anoth­er group's reli­gion. He might even announce that he will meet pri­vate­ly in a mutu­al lis­ten­ing ses­sion with tra­di­tion­al (as dis­tinct from con­vert­ed) indige­nous elders, before he returns to the Vatican.
3
When Pope Fran­cis address­es the U.S. Con­gress on Sep­tem­ber 24, he could lead by exam­ple by final­ly renounc­ing and with­draw­ing the three 15th cen­tu­ry papal bulls impli­cat­ed in the Doc­trine of Dis­cov­ery. Numer­ous faith com­mu­ni­ties have urged him to do this. It is some­thing only he can do, because he occu­pies the office that issued them. It would repu­di­ate the par­a­digm of dom­i­na­tion over nature and Indige­nous Peo­ples that migrat­ed direct­ly from these bulls into U.S. law. It could show our cur­rent civ­il law­mak­ers how a promi­nent leader of a world­wide orga­ni­za­tion takes offi­cial action to root out cen­turies of sys­temic injustice.
4
With this par­a­digm-shift­ing step behind him, on Sep­tem­ber 25 at the UN Gen­er­al Assem­bly, Fran­cis could make his best effort yet to wake us up from our cul­tur­al trance in time to avert the worst of the eco­log­i­cal cat­a­stro­phes already in progress. He could make a cred­i­ble plea to all nation states to adopt some form of new par­a­digm of human restraint to allow nature to restore, heal, and flour­ish — and for all deci­sions to be con­strained by their ulti­mate impact on the next sev­en gen­er­a­tions of all species.
5
Return­ing to his faith com­mu­ni­ty in Philadel­phia at the World Meet­ing of Fam­i­lies, Fran­cis can empha­size the impor­tance of sup­port­ing the right of immi­grant fam­i­lies and envi­ron­men­tal refugees—a large num­ber of whom are indige­nous peo­ples—to stay togeth­er as fam­i­lies — announc­ing, as well, a trans­par­ent inves­ti­ga­tion of the role of the Catholic Church in remov­ing fam­i­ly life and cul­tur­al iden­ti­ty from indige­nous chil­dren dur­ing the board­ing school era.
As he gath­ers moral courage to take these five oppor­tu­ni­ties to demon­strate his capac­i­ty for lis­ten­ing and respond­ing, he may wish to express grat­i­tude to the Pis­cat­away and Lenape nations on whose ances­tral lands he is mak­ing this his­toric vis­it. By offi­cial­ly revok­ing the 15th cen­tu­ry bulls, he will hon­or the endur­ing lega­cies of all Indige­nous Peo­ples and deci­sive­ly turn away from the inher­it­ed par­a­digm that caused and per­pet­u­at­ed geno­cide, eth­no­cide and ecocide.
Thus he may clear the way for Lauda­to Si​'s new par­a­digm of love for the plan­et and for the poor­est of the poor.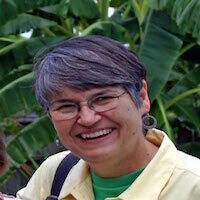 Lib­by Comeaux
is a lawyer cur­rent­ly rep­re­sent­ing Col­orado activists who enact trans­for­ma­tion close to home. She served as vol­un­teer draft­ing sup­port for the
2014
Lead­er­ship Con­fer­ence for Women Reli­gious (LCWR) res­o­lu­tion in sol­i­dar­i­ty with indige­nous requests for revo­ca­tion of the Doc­trine of Dis­cov­ery, https://​lcwr​.org/​s​o​c​i​a​l​-​j​u​s​t​i​c​e​/​d​o​c​t​r​i​n​e​-​d​i​s​c​overy.